The V-twin Visionary Invitational Bike Builders Are…
Our own V-twin Visionary Invitational Bike Show comes to the VTV Smoky Mtn Tour in October!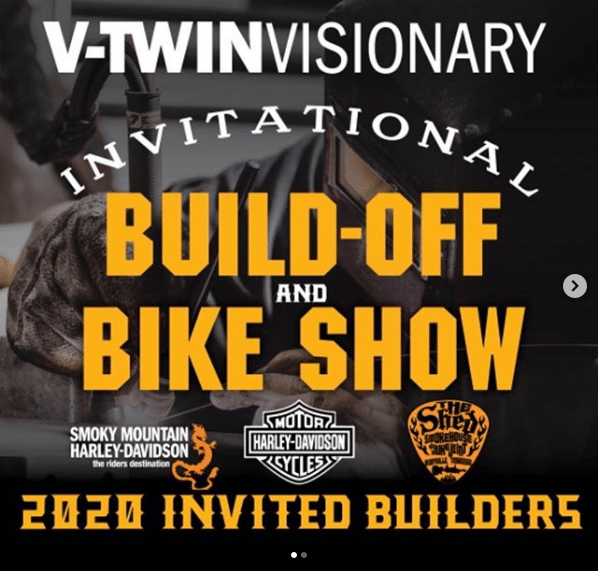 The builders are amped, we're amped, and you'll be too when you attend the festivities at Smoky Mountain H-D. Your 2020 invited builders are: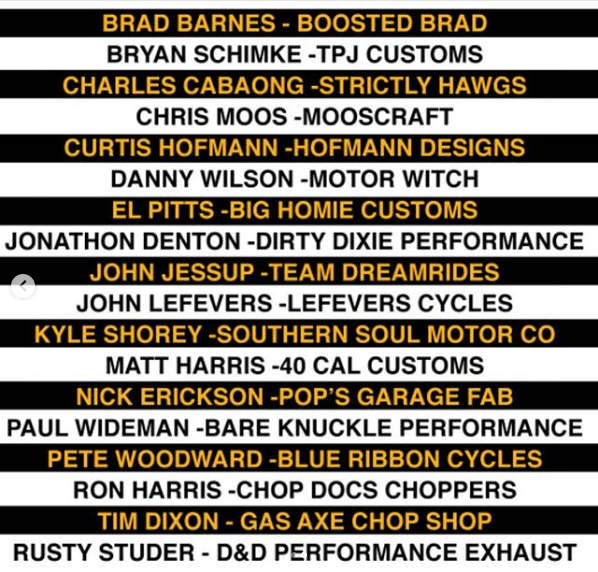 They're hard at work getting their entries ready right now. We'll have sneak previews of them as time winds down to the tour.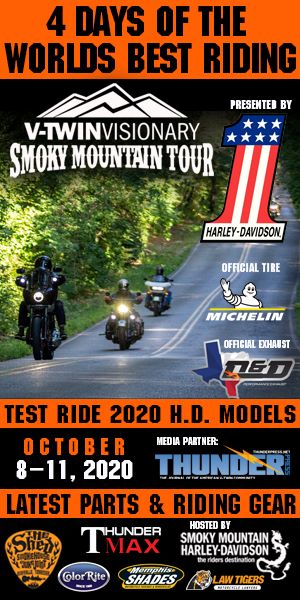 Passes are still available, too. Click the images below to go get yours today.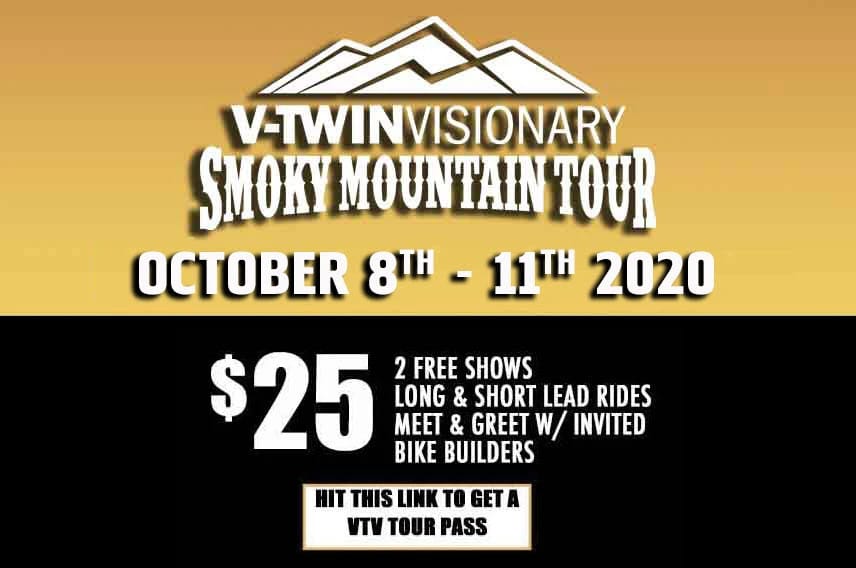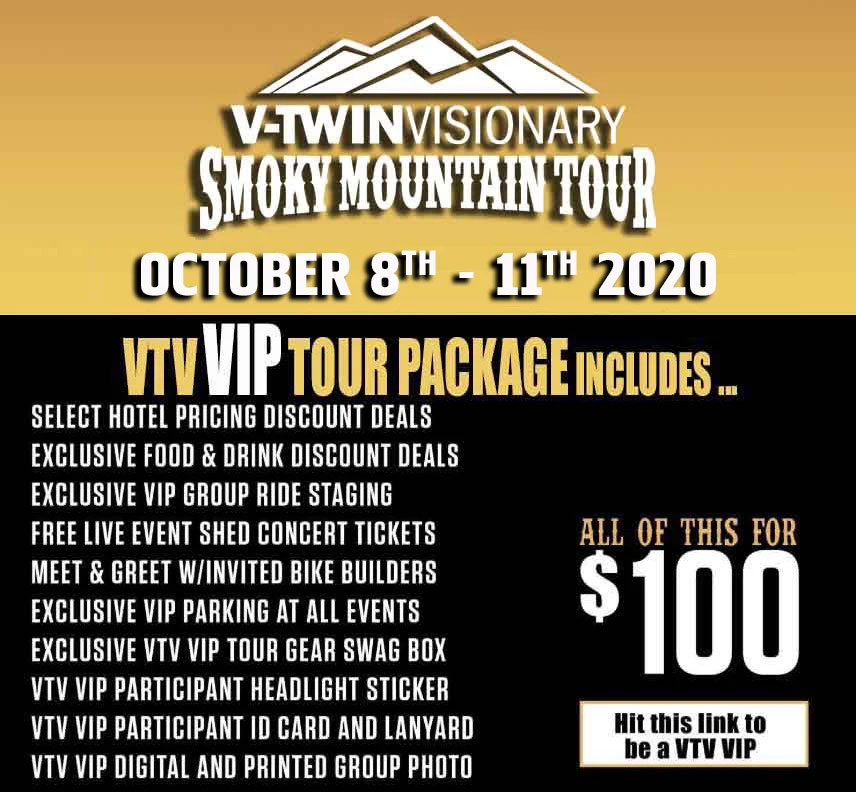 Keep an eye here and follow us on Facebook and Instagram for more updates on the tour.