V-Twin Visionary Tech: Explaining Dyno Jet's Target Tune for Harley-Davidson Milwaukee Eight Engines
Dynojet's Target Tune takes your air/fuel ratio to a whole new level of optimization. This Power Vision add-on for Harley-Davidson Milwaukee-Eight engines helps keep your ECM perfectly tuned while you ride. The Target Tune includes two wideband O2 sensors for a wider view of the fuel table and connects to the bike using OEM connectors.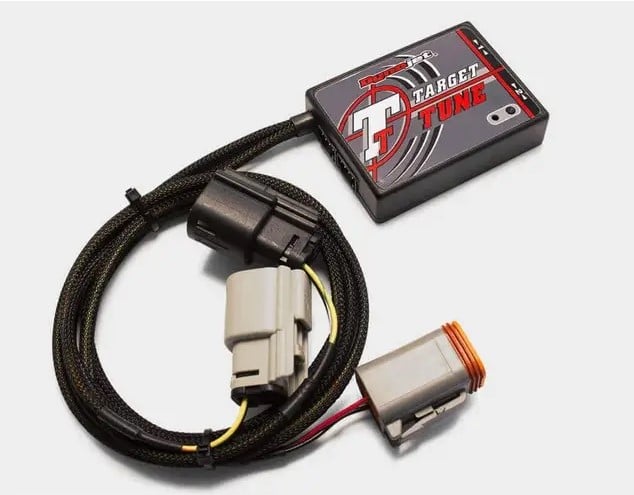 This larger complete view allows the device to keep you optimized through changing conditions as you ride. This Harley-Davidson Milwaukee Eight upgrade works by reading your exhaust and automatically adjusting your air/fuel ratio to your optimal setting as you ride. It can easily adjust for changing humidity, altitude, acceleration, and more. Find out more on Dynojet products here.