Vance & Hines, Hayden Gillim Enter King of the Baggers
The Vance & Hines Racing Team returns to road racing for MotoAmerica's King of the Baggers, utilizing the new V&H Racing Development Center. Fielding one of the highest performance Harley-Davidson touring bikes ever assembled, the team builds off of their successful podium finish in the inaugural King of the Baggers race at Laguna Seca in 2020.  
For their entry, Vance & Hines chose the Harley-Davidson Electra Glide, one of the most popular motorcycles sold today. It features a 131-cubic-inch v-twin motor, managed by a Vance & Hines Fuelpak FP3 custom tuned map. The V-twin also sports a Vance & Hines VO2 Cage Fighter intake. The bike also runs a Vance & Hines Stainless Hi-Output 2-into-1 exhaust designed for the H-D 131 incher.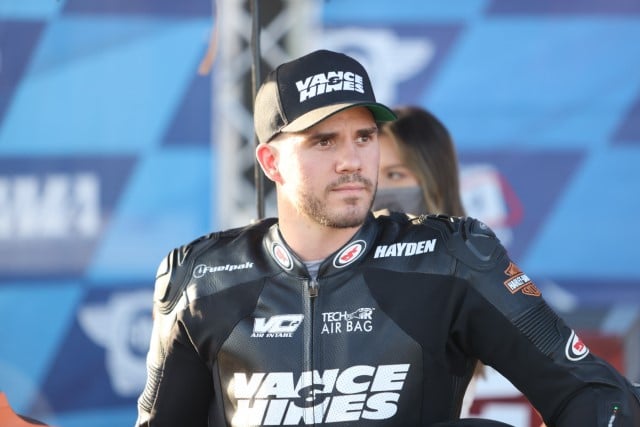 Hayden Gillim pilots the V&H rocket ship. Gillim made his racing credentials in MotoAmerica, MotoGP, WERA, and American Flat Track. He also has wins or championships in almost every class he's ever raced. Gillim has a winning pedigree, too. He's a cousin of Nicky, Roger, and Tommy Hayden. Gillim also hails from the racing hotspot of Owensboro, Kentucky.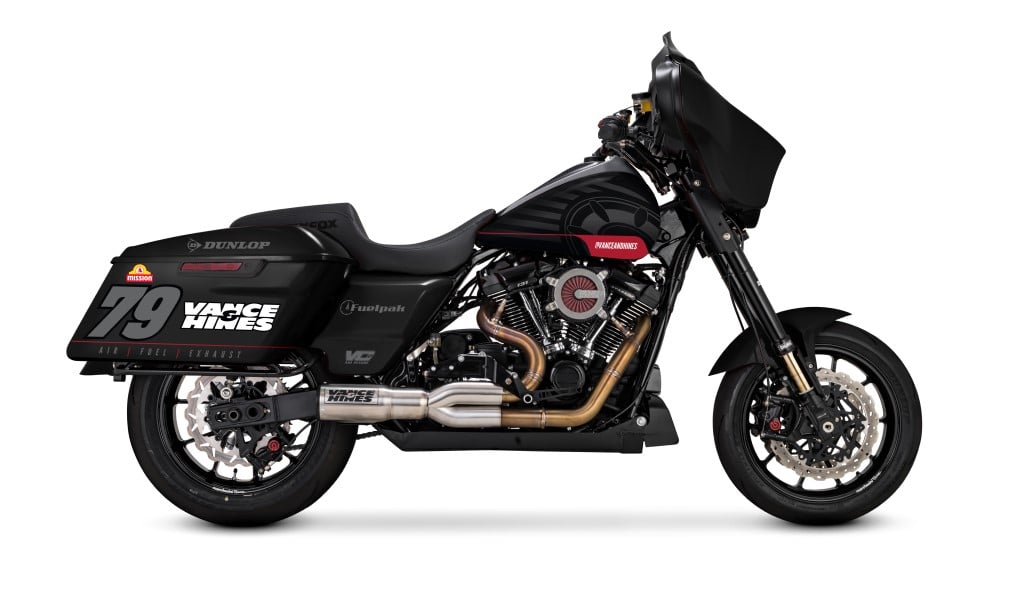 "America's favorite motorcycle, great performance products and a top notch rider, racing doesn't get better than that!" said company President Mike Kennedy. "Vance & Hines was born at a race track, so it's natural that we'd be in the series demonstrating the talent we have at our RDC and the great performance products we create."
The MotoAmerica's Mission Foods King of the Baggers kicks off with a weekend event at Road Atlanta, April 30 through May 2. It's followed by events at Road America in Wisconsin in June and Laguna Seca in California in July.  See more from V&H here.