V-TWIN VISIONARY x HARLEY-DAVIDSON 131ci Screamin' Eagle Milwaukee 8 Crate Engine GIVEAWAY!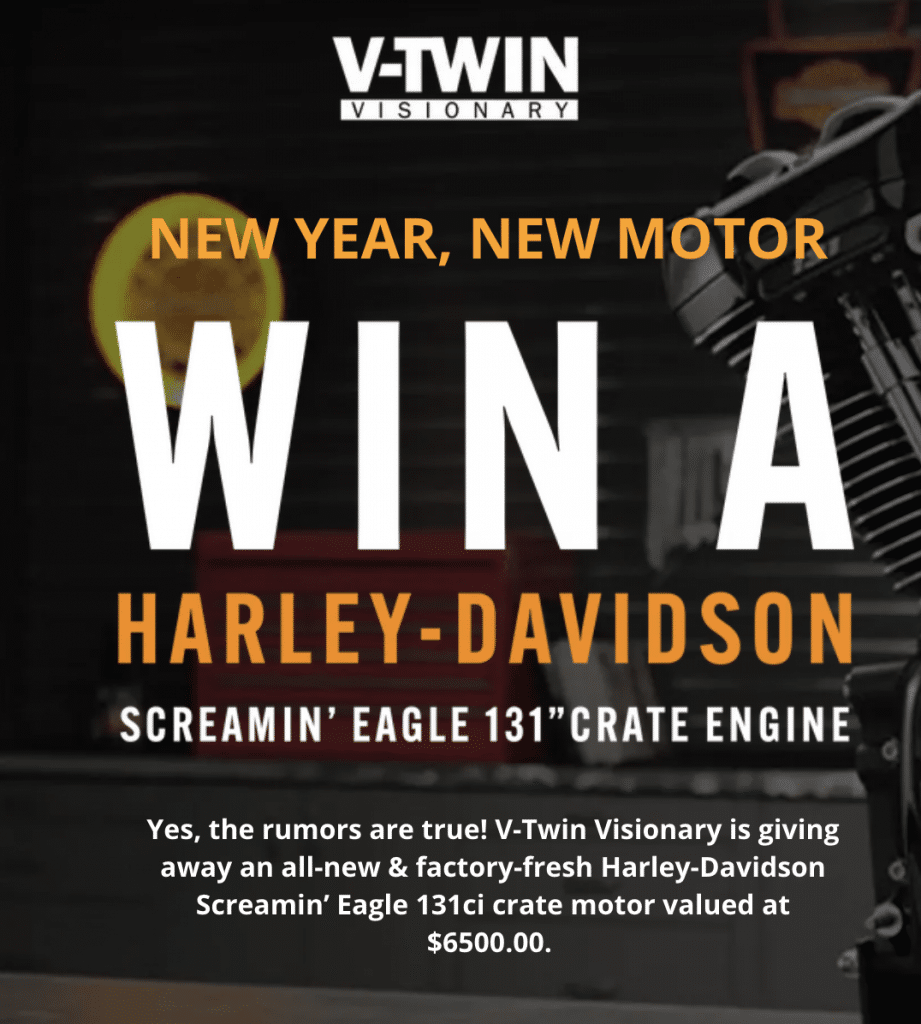 Leave other riders in the dust with the biggest, most powerful street-compliant crate performance engine Harley-Davidson has ever created. Built from the bottom up in Milwaukee, this street-tuned 131-cubic-inch Screamin' Eagle Crate Engine is designed to run with a wide-open throttle at high engine speeds and provide instant passing power from cruising speed.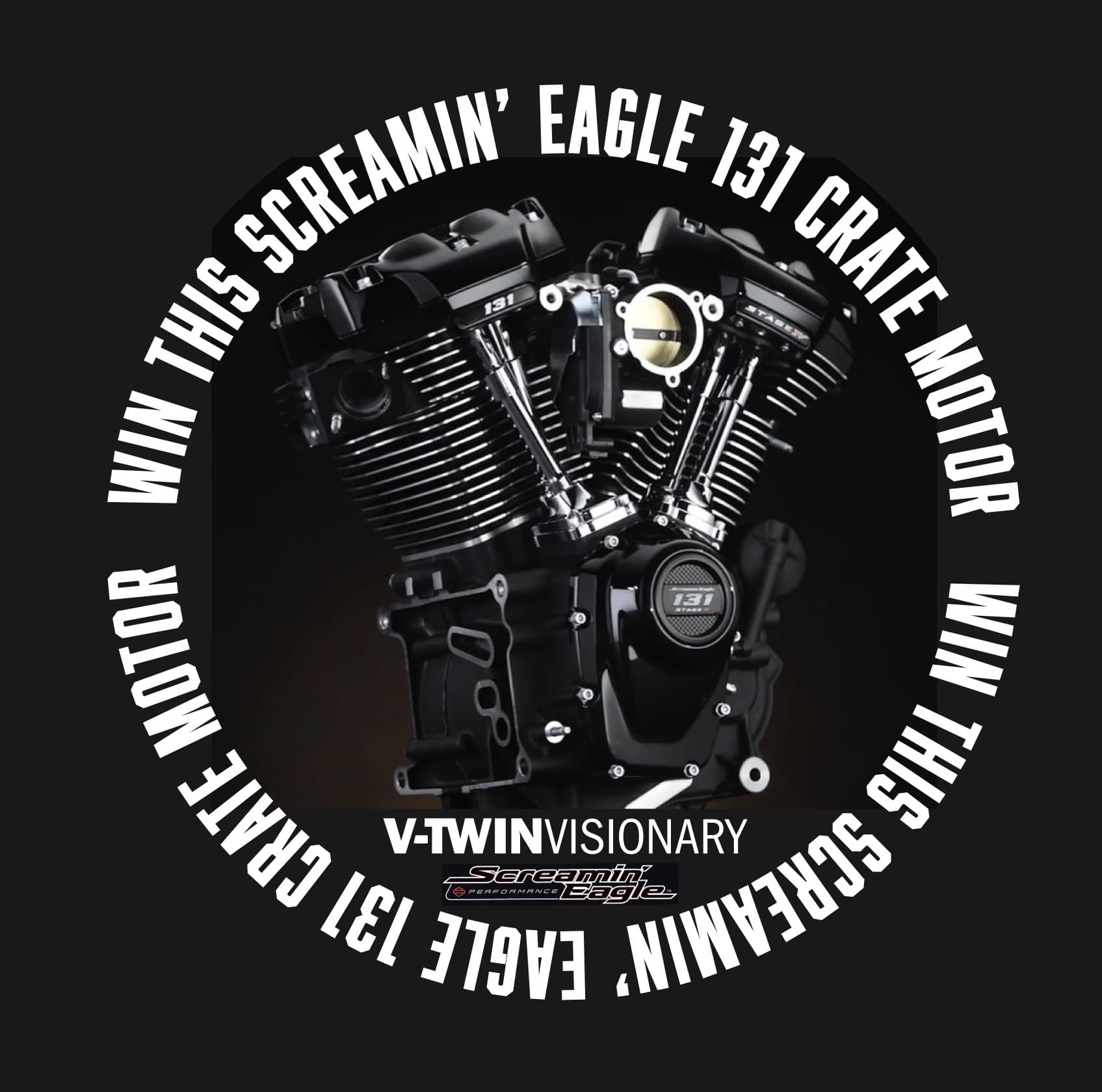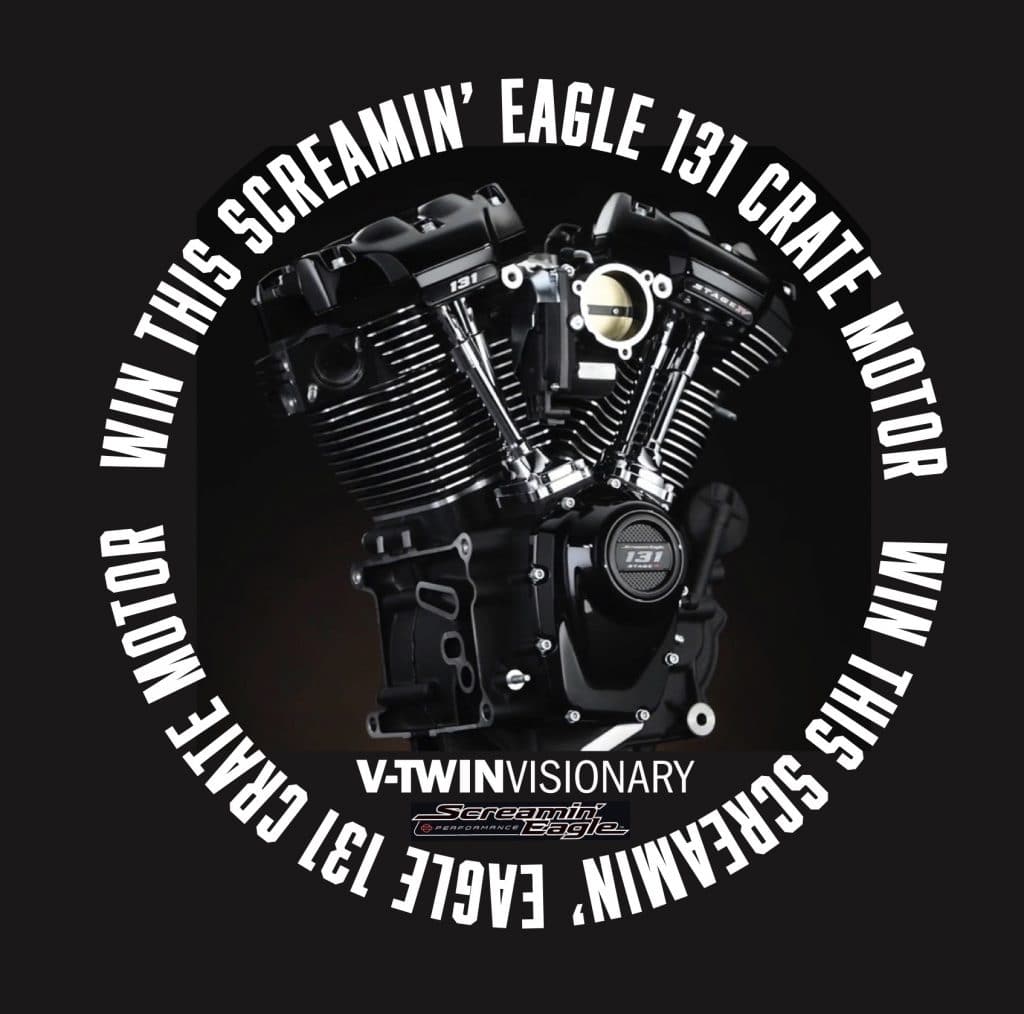 Made for riders seeking maximum displacement, compression, and flow, it delivers 131 ft-lb of torque to the rear wheel as soon as the throttle is cranked. Stage IV equipped engine includes 131 Stage IV badging on the cylinder heads and timer cover to highlight the powerplant
This street-ready performance motor features the finest Screamin' Eagle components: engraved CNC-ported cylinder head with CNC-machined chamber and 1mm larger valves, SE8-517 high-lift cam, high-compression forged pistons, high-performance cam bearing, high-performance tappets, patent-protected 4.31″ steel sleeve cylinders, 64mm throttle body and cast manifold and 5.5 g/sec fuel injectors.
CLICK HERE FOR ALL THE INFO AND TO ENTER!