VTV USA Tour: 2023 Daytona Recap
Our Daytona Performance Show VTV USA Tour Stop was a banger! Lucky Strike Designs came up the winner for Best Of Show with his Maniac M8 Softail. We will also had hourly raffles, giveaways, prizes, and a ton of swag to get hooked up with too. If that's not enough there were also daily live interviews with bike builders, bagger racers, and other industry personalities. We also closed our VTV Performance Row event setup every night with a VTV VIP happy hour party, starting at 5pm. It all went down in the Daytona Speedway infield right next to the Harley-Davidson new model activation.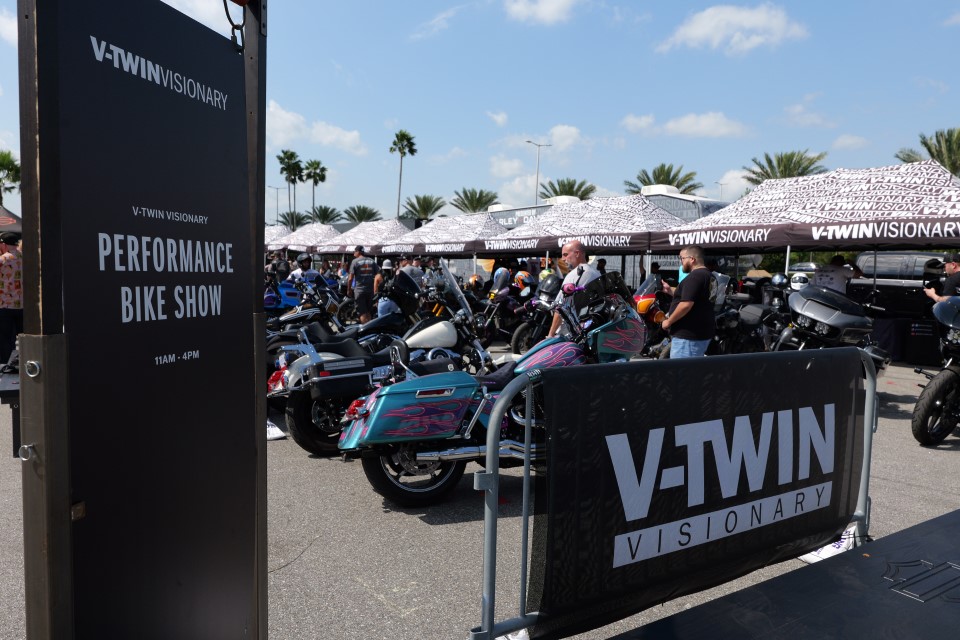 It was all one big party at the one and only Daytona International Speedway during the MotoAmerica King Of The Baggers racing series. We had our partners' tech reps in attendance showing off their newest custom and performance parts, accessories, and gear, too. All of which was on display for attendees to touch, feel, and talk about.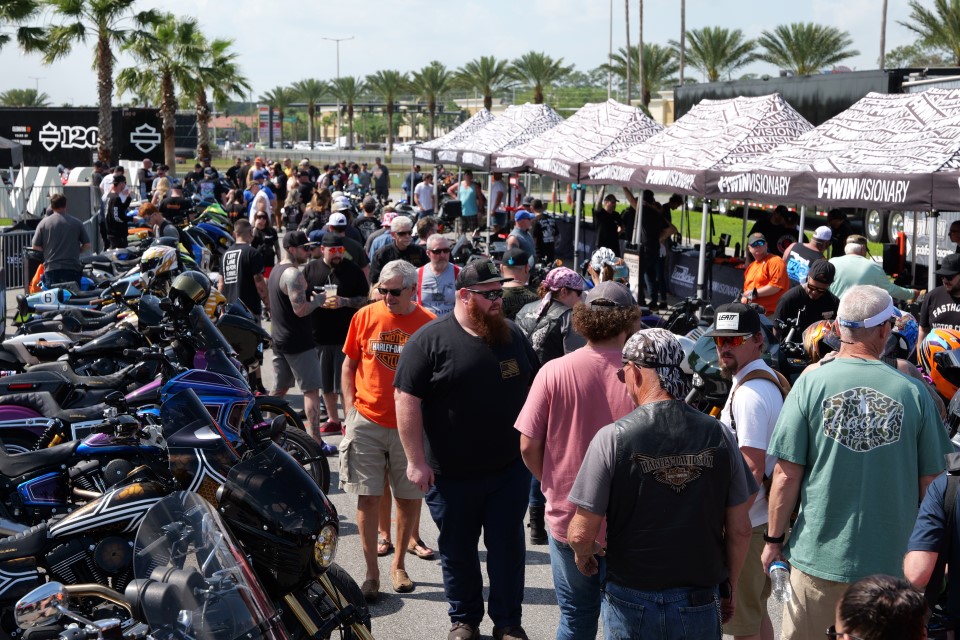 If you're not familiar with what we do, the V-Twin Visionary USA Tour is a 24-7/365 tour of custom and performance motorcycle events with many trips from coast to coast. VTV shows off the latest and greatest brands, who are pushing the limits of both form and function. We also put on our own brand of shows with our partners like Harley-Davidson, J&P Cycles, and more. We attend bike nights, hit the big rallies, visit dealers and independent shops as well as link up with custom bike builders and fabricators all over the USA. Our Harley-Davidson presented VTV Performance, BYOB Bike shows, and Speed & Style Cycle Showcase events feature hundreds of bikes and pack in thousands of motorcycle enthusiasts. And we also throw our one-of-a-kind events at a few select dealers throughout the country on our VTV Bike Nights. Thanks to all of our participants, partners, and our presenting sponsor, Harley-Davidson for the support. Keep up with the VTV USA Tour on our website, Facebook, and Instagram.