2022 V-Twin Visionary USA Tour
Coming off a very successful 2021 V-Twin Visionary is set to increase its already dominating online and event presence with even more motorcycle mania!
Partnering with companies like, Harley-Davidson, Rockford Fosgate and other top brands, V-Twin Visionary has spent so much time on the road producing and attending events that an idea was hatched and The 2022 V-Twin Visionary USA Tour was born.
A one-year on-the-road adventure that will consume countless American miles and see over 30 biker events and as many independent and H-D dealerships driving though 40+ different US states.
Yes, V-Twin Visionary will be packing up a new 43-foot Rowley White Genesis Supreme toy hauler trailer and Ford F-350 Superduty truck and living the road life for 365 days. Part bike and merch hauler, and part photo and podcasting studio VTV will be taking the show completely on the road for 2022.
VTV's founder and editor, Jeff G. Holt and his wife Maggie are both well known and respected in the custom motorcycle world and each have a very solid and ever growing social media reach. The couple will be on the road all year with a revolving cast of characters making it all happen. V-Twin Visionary has a year-long calendar filled with motorcycle shows, dealer visits, bike builder shop stops, Moto America Bagger races, rallies, and bike weeks all planned for 2022.
V-Twin Visionary and its new technical capabilities will now broadcast each of these events live on our social media channels coupled with product demonstrations, vending and sampling, so anytime we show up to a different event across the country, it's kind of a big deal.
But that's not all we have in store for 2022 and beyond. Take a look-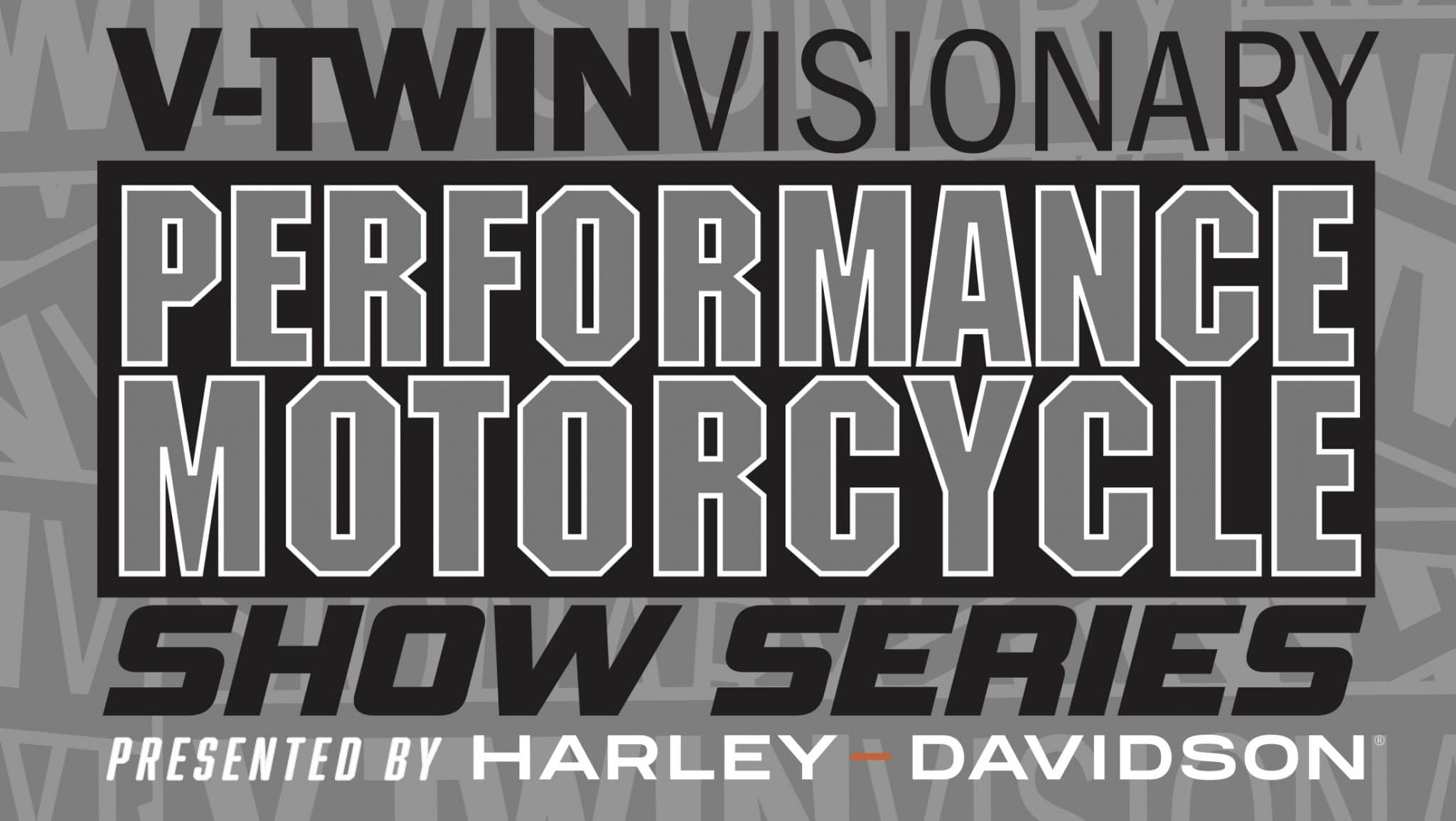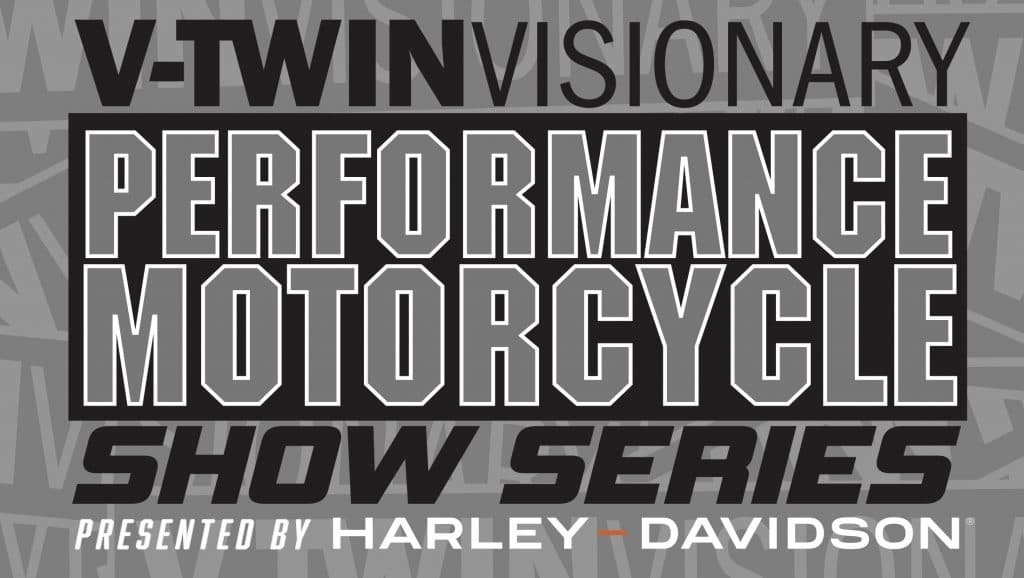 V-TWIN VISIONARY'S 2022 PERFORMANCE
MOTORCYCLE SHOW SERIES
The one and only V-Twin Visionary Performance Motorcycle Show series presented by Harley-Davidson is going down at Daytona Bike Week, Sturgis Black Hills Rally, Milwaukee's Hometown Rally, Myrtle Beach Bike week, Tennessee Motorcycle Music Revival, Arizona Bike Week, and all six of the Moto America Bagger races in California, Milwaukee, New Jersey, Atlanta, and Minnesota. We will be right next to Harley-Davidson's event space in front of tens of thousands of race fans and rally goers. The largest performance bike show of its kind, this show packs in hundreds of bikes and thousands of motorcycle enthusiasts all united in their need for speed. We are proud to show off the next generation of performance-based American V-Twin motorcycles, riders, and builders. To do it in Daytona, at the speedway, where so many motorcycle race records have been set, it really takes this event to the next level.
$1000 goes to "Best of Show" and the winning bike & builder will be invited to the VTV Invitational Build-off happening on the VTV Smoky MTN Tour October 6-9 2022
Other judged classes:
Editor's Performance Choice
People's Performance Choice
Performance Sharknose
Performance Batwing
Performance Road King
Performance Softail
Performance Dyna
Performance FXR
Performance Sportster
Performance H2O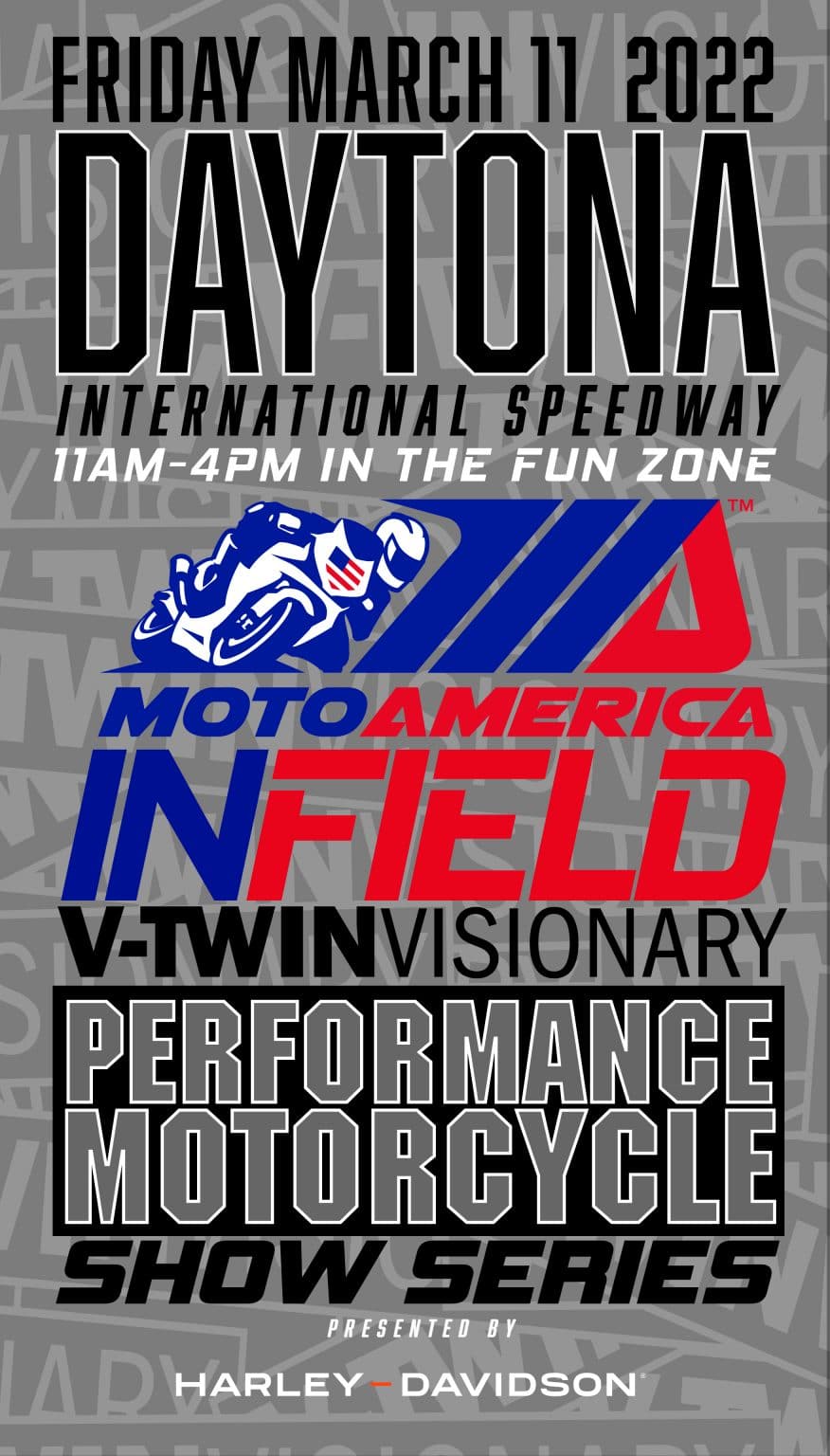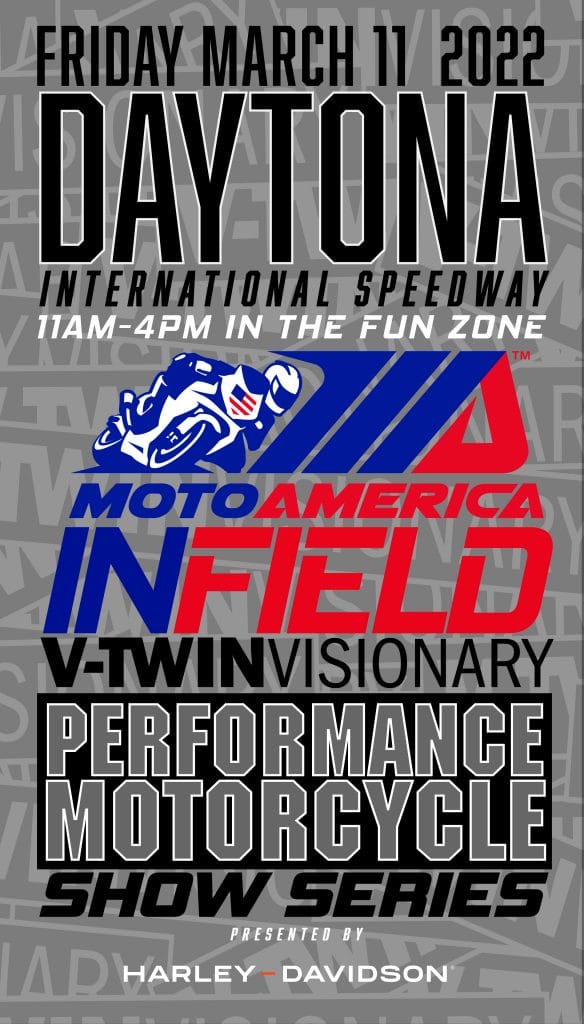 V-TWIN VISIONARY X MOTO AMERICA
INFIELD PERFORMANCE BIKE SHOW
Friday March 11th
This Harley-Davidson presented ride-in performance motorcycle show is like no other. How you ask? This event is smack-dab in the middle of the Daytona International Speedway's Funzone where the infield King Of The Baggers race action is. You should be warned, his isn't your dad's bike show. You won't see any big wheel Baggers, or fat tire Choppers here. High-Horsepower engines, performance suspension, big brakes, and carbon fiber bodywork are what's happening at this event. And what better place to show off these amazingly-built machines and their legion of builders than smack-dab in the middle of such a famed raceway.
Show categories:
Best Of Show
Editor's Choice
KOB's Choice
Best Bagger
Best Softail
Best Dyna
Best FXR
Best Sportster


V-TWIN VISIONARY SPEED & STYLE CUSTOM CYCLE SHOWCASE
The VTV Speed & Style Custom Cycle Showcase will have many of the world's current crop of top bike builders on hand during the second day of Moto America's King Of The Baggers racing. The V-twin Visionary Speed & Style Showcase will be featuring a collection of custom Harley-Davidson powered motorcycles, which combine both contemporary style with refined performance coupled with a mix of custom ideas and some major fabrication skills. From Baggers to Bobbers & Choppers to Customs these expertly built two-wheeled hand-fabricated machines have been personally invited by the editors of V-Twin Visionary to be on display at the Daytona International Speedway, Laguna Seca Raceway, Road America, Road Atlanta, Brainerd International Raceway,  infield Fun Zone for all racegoers to engage with.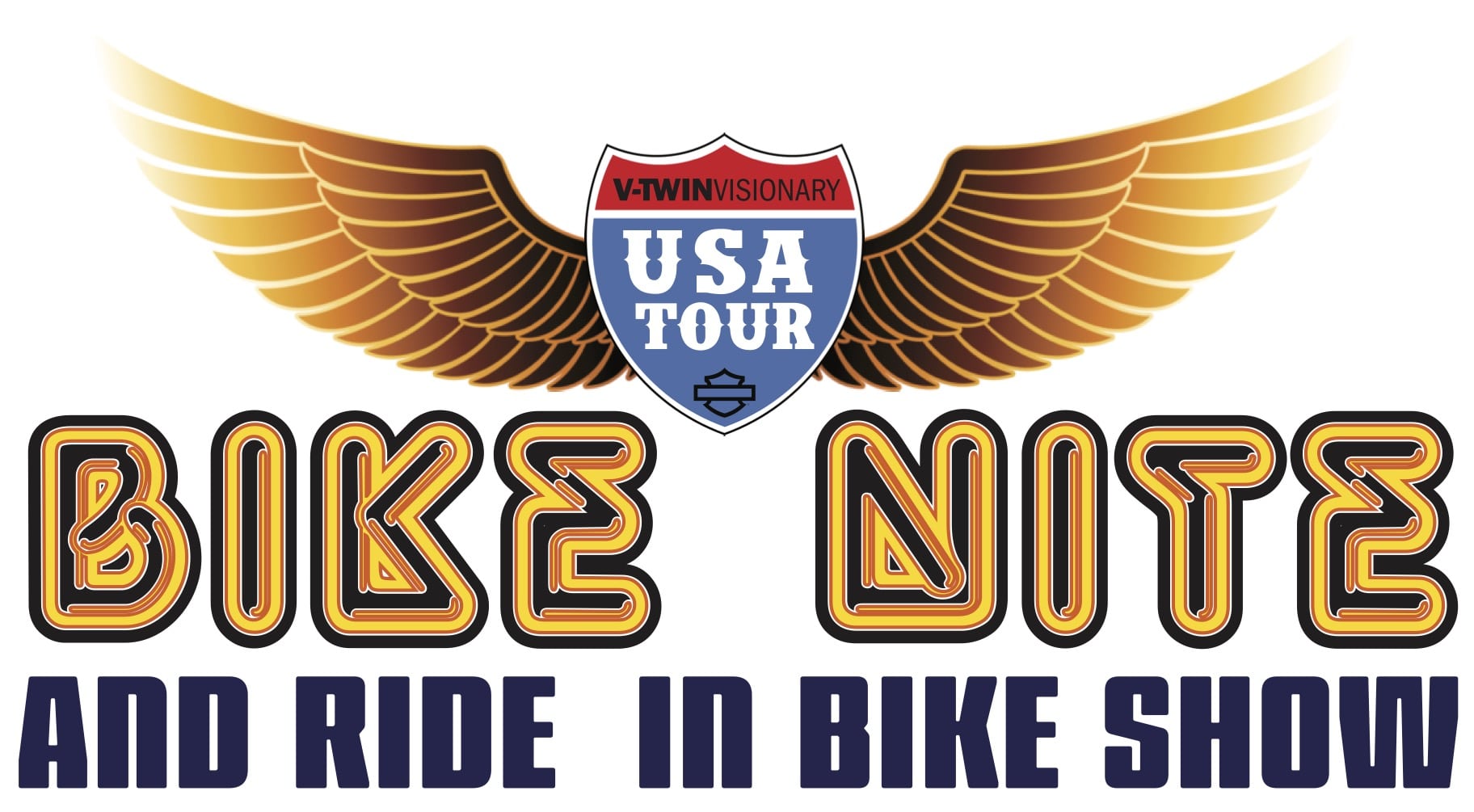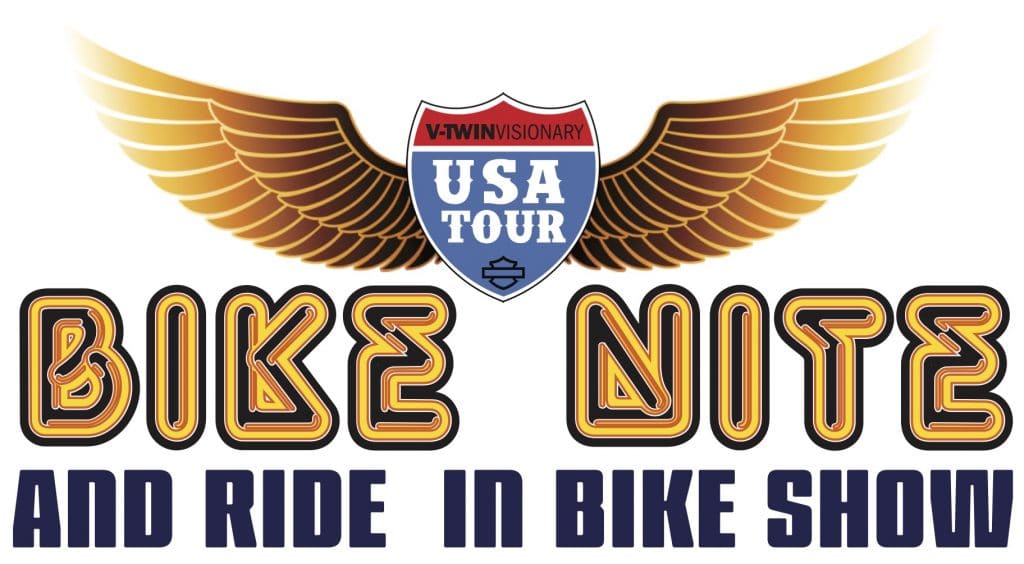 VTV BIKE NITE & RIDE-IN SHOW
Objective:
To come to your local dealership and throw one hell of a day-long motorcycle show & tell, bike night, and ride-in bike show.
As you know For 2022 the VTV crew is traveling the country 24/7 365 hitting all the legendary Bike Weeks & gatherings like Sturgis, Daytona, Born-Free and all six Moto America Bagger races on the Harley-Davidson presented V-Twin Visionary USA Tour.
On the VTV USA Tour our ten VTV Performance Bike shows and four VTV Speed & Style Cycle Showcases feature hundreds of bikes and thousands of motorcycle enthusiasts in attendance, but we are also throwing our one-of-a-kind events at a few select dealerships throughout the country.
Our 43-foot Rowley White x Genesis Supreme trailer and Ford Trucks F-350 Superduty dually houses our complete 120ft long USA activation. Within this activation are many of the industry's top custom & performance manufacturers featuring hundreds of their latest & greatest products.
We have a program to turn any dealership into one legendary bike night complete with a bike show. This turnkey single-night event will also be added to our calendar and will be promoted for months through our massive social media channels.
With companies such as Harley-Davidson, Rockford Fosgate, Trask Performance, Memphis Shades, Motul, Roland Sands Design and many more we indeed draw a crowd wherever we are set up.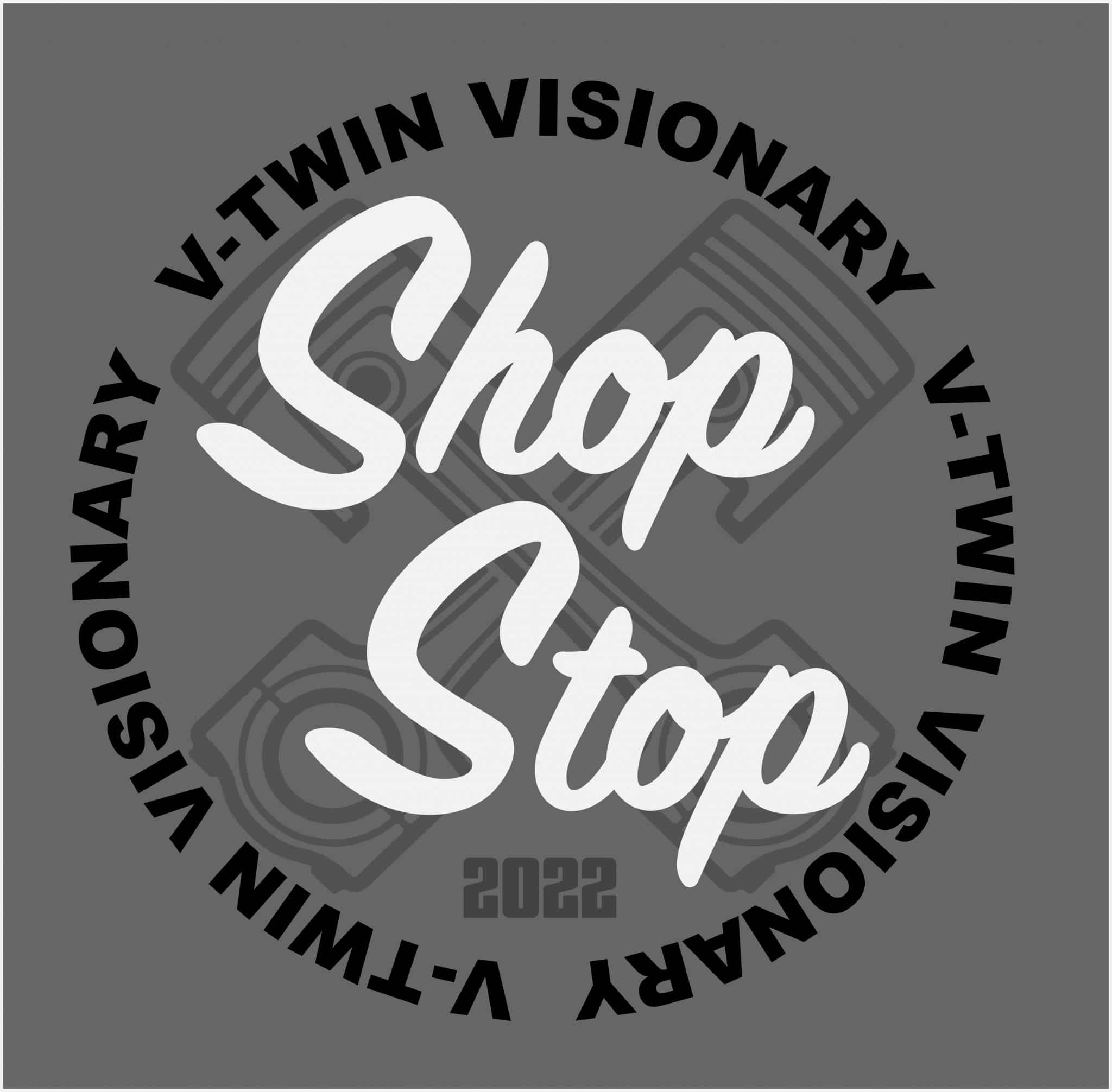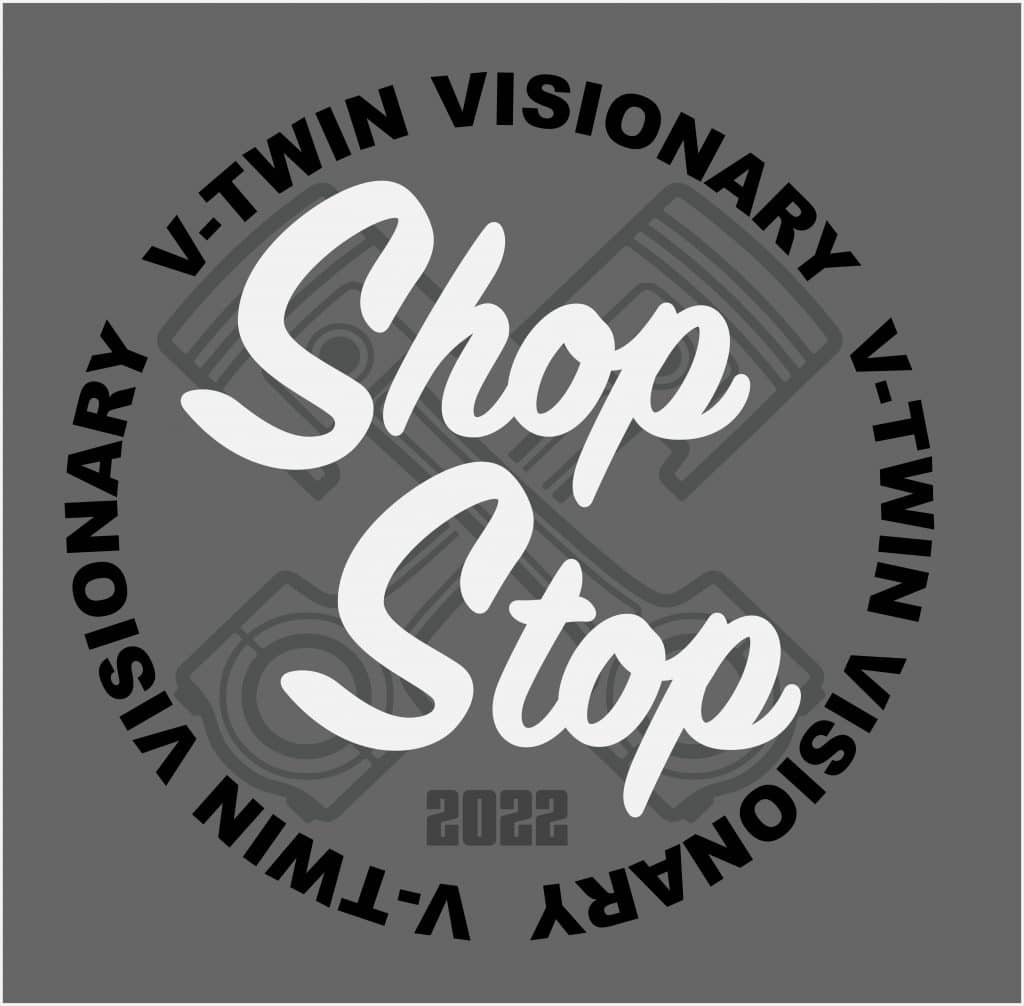 VTV SHOP STOP
Objective: To meet, interview, and engage with the hottest and most skilled custom motorcycle builders, riders, and fabricators across America.
While traveling across this country hitting all the bike weeks and V-Twin motorcycle events on the V-Twin Visionary USA Tour in our 43-foot Rowley White x Genesis Supreme toy hauler and Ford Trucks F350 Superduty Dually we will be stopping in and visiting the people and independent motorcycle shops that make the custom American motorcycle industry what it is today.
From Florida, to New England we will go across the country to Las Vegas and LA (and everywhere in between) giving V-Twin Visionary's readers, fans, and followers a real-deal look into their favorite motorcycle personalties working and personal lives.
We will be filming a VTV Shop Stop video episode per stop. In each installment our Editor Jeff G. Holt will personally talk one-on-one with each shop owner/builder/fabricator about their personal history, their daily journey through life, and just what type of motorcycle customization is their specialty. Then we will get them on film & in photos doing what they do best; making metal great again!
Each Episode with be 15mins in length and will be distributed on VTV's many social media platforms, the V-Twin Visionary YouTube channel, and on vtwinvisionary.com, which combined reaches well over 250,000 motorcycle enthusiasts a month.