WIZARDS 21HD Big Throw polisher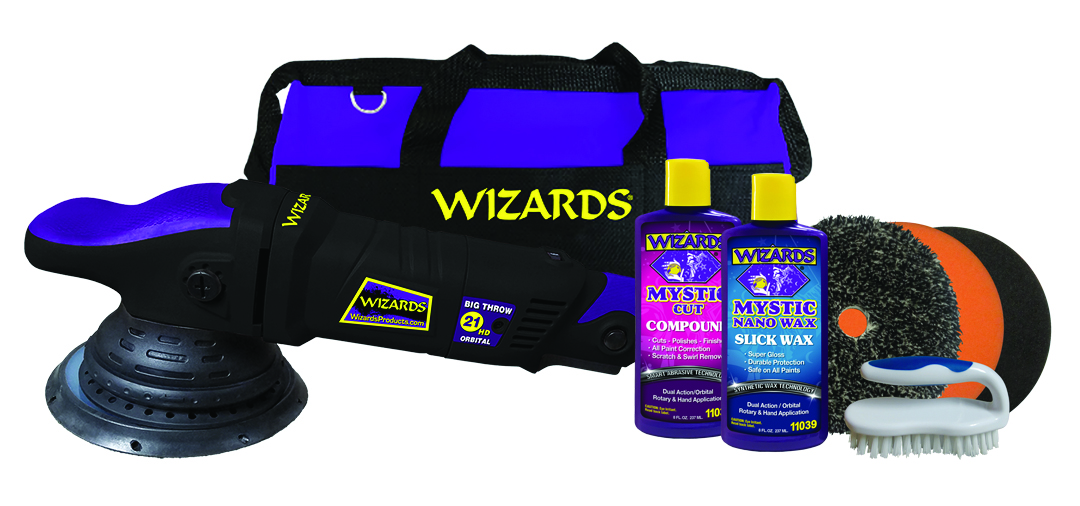 As a performance upgrade the WIZARDS 21HD Big Throw has 900 watts/7.5 amps providing more power with a higher speed option for faster correction and defect removal. Improved balance with precision machined counter weight for smoother operation allows faster speeds with less vibration. This new package also includes a 20′ durable but flexible cord and larger tote bag with shoulder strap for those on the move.
This professional design machine will cut through 2000 and 3000 grit sand scratches on fresh paint when used with the optional 6″ Wool Cutting pad Part# 11600 in combination with the WIZARDS Scratch & Swirl Removal Kit, Part# 99121. This machine can replace a rotary buffer in many applications, and for a novice can eliminate substantial risk of doing paint damage. For the professional or do-it-yourselfer this polisher will correct deeply scratched/swirled paint quickly with minimal skill or effort and leave your finish free from scratches, swirls and holograms that regular rotary buffers usually leave behind. www.WizardsProducts.com.