Zac Brown x Indian Camp Southern Ground Bike Build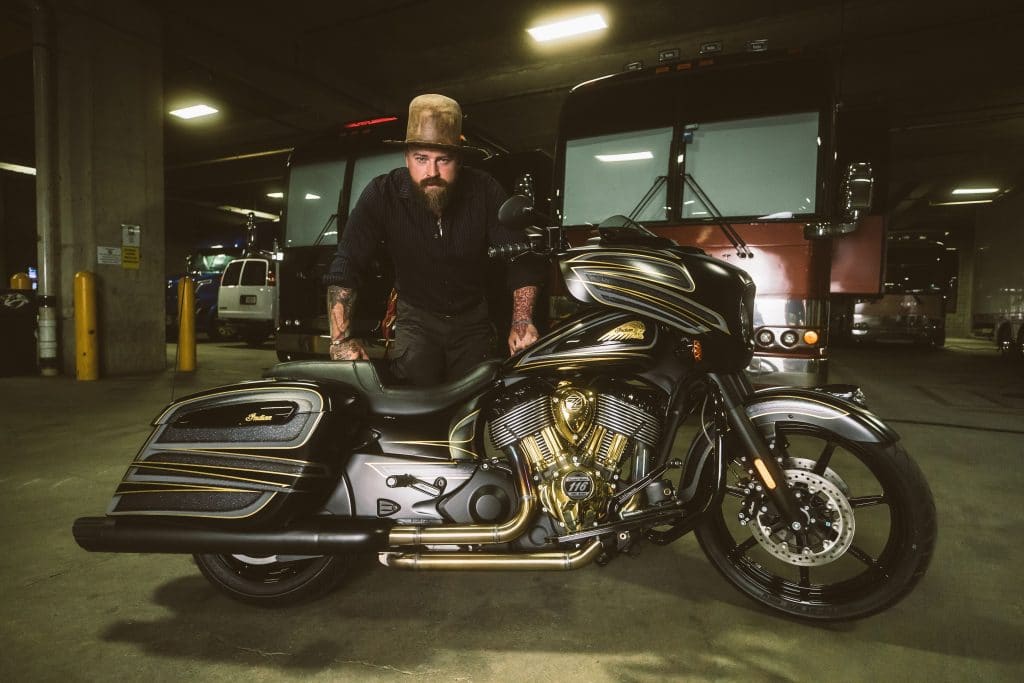 Indian Motorcycle and Zac Brown, frontman for Grammy-award winning Zac Brown Band, have come together to create a truly iconic work of art. The innovative team of artists, fabricators and engineers at Zac Brown Collective, Brown's custom design company, transformed an Indian Chieftain Dark Horse into a symbol of American craftsmanship that will be raffled with all proceeds benefiting Camp Southern Ground, Zac Brown's non-profit passion project which hosts kids of all backgrounds for week-long camps.
Zac Brown Collective works with wood, metal and leather to design timeless and functional works of art, from custom cars and furniture, to motorcycles and more. Here you will find more information and videos of how the bike was envisioned, created, and the cause.