2020 Harley CVO Road Glide is Coming
The 2020 Harley CVO Road Glide is coming right now (as opposed to just breathing hard). That's because Harley-Davidson just announced it as a mid-year addition to the 2020 lineup.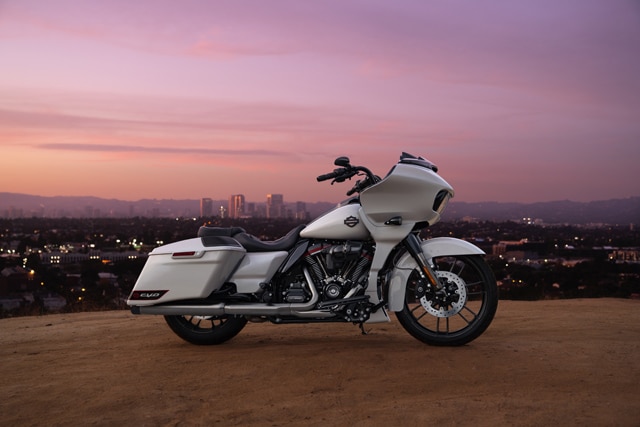 The CVO Road Glide offers a combination of style, performance, and ride-enhancing technology in a Touring motorcycle for customers who only settle for the best-of-the-best that H-D has to offer.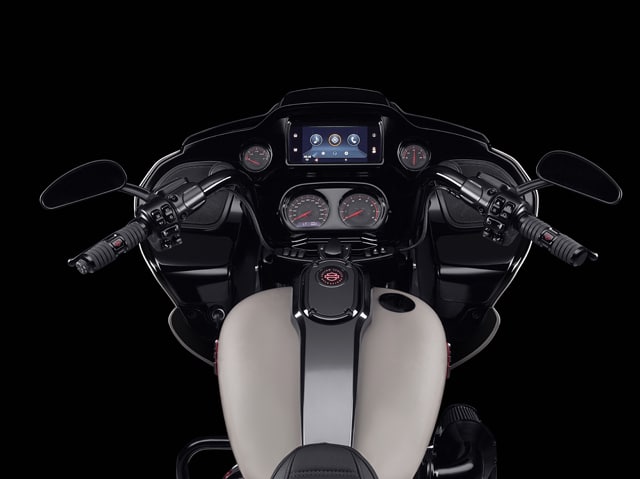 Since its inception in 1999, the Harley-Davidson Custom Vehicle Operations program has created exclusive motorcycle models for the most-discerning customers, often using finishes, materials, technology and accessories that are only available on a CVO model. The Milwaukee-Eight® 117 powertrain – the most displacement and power offered factory-installed in a Harley-Davidson motorcycle – is exclusive to CVO models.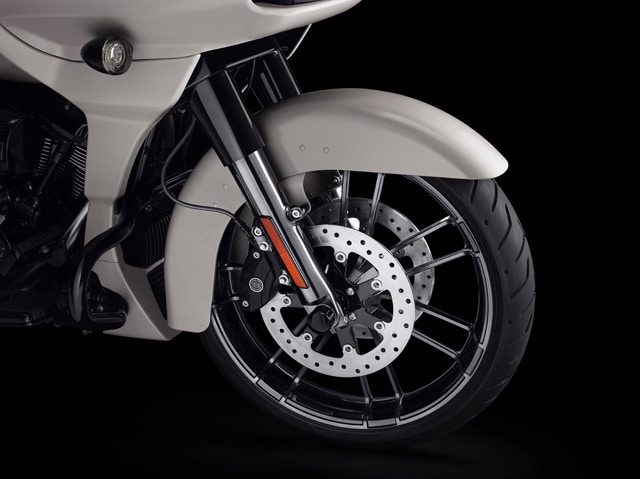 The CVO Road Glide is shipped with a single Boom!™ Audio 30K Bluetooth® helmet headset designed for cordless interface with the Boom!™ Box GTS infotainment system. This new headset features the latest wireless communication technology – Mesh Intercom™ Network. The protocol automatically connects to a near limitless number of riders while in public mode to eliminate lost group connections when someone goes out of range. The headset can connect with up to 16 riders in private mode up to five miles, and enables the same functions as a wired headset (CB, phone, navigation prompts, radio and audio, with voice commands) and fulfills the Apple Carplay® microphone requirement for the Boom!™ Box GTS. A Quick Charge feature can provide up to five hours of additional talk time with a 20-minute charge.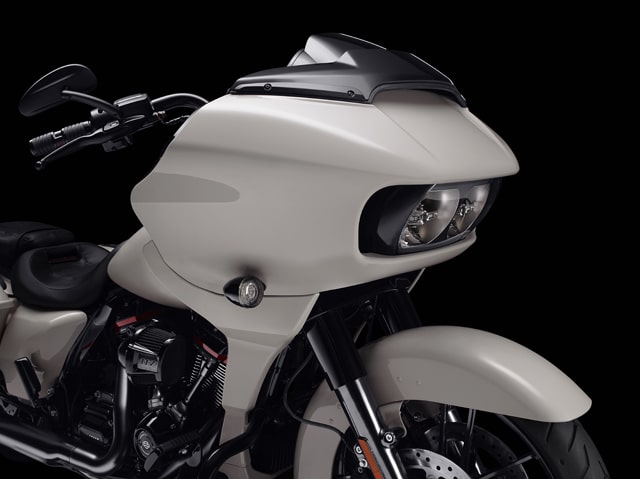 New CVO Motorcycle Technology
H-D™ Connect
H-D Connect introduces subscription-based cellular connectivity to select Harley-Davidson motorcycles to keep riders connected to their motorcycle through their smart phone using the latest version of the Harley-Davidson® App. (See separate Technology release for full details. The H-D™ Connect service is not available in all markets. Market availability will vary.)
Reflex™ Defensive Rider Systems (RDRS)
RDRS is a new collection of technology designed to match motorcycle performance to available traction during acceleration, deceleration and braking, utilizing the latest chassis control, electronic brake control and powertrain technology.
Boom! Box GTS with Premium Boom!™ Audio
The CVO Road Glide model is equipped with a Boom!™ Box GTS infotainment system with four Boom!™ Stage II bi-amped speakers (paired in fairing and saddlebag lids), 150 watts per channel from two separate 300-watt amplifiers for 600 watts total power. The 6.5-inch color touchscreen is covered with durable Corning® Gorilla® Glass and offers low reflectivity with minimal sun washout for exceptional visibility in all situations. Additional features include advanced navigation, Apple CarPlay® compatibility, personalization options, and integration with the Harley-Davidson App. The entire system can be managed through the touch screen, the motorcycle hand controls and by voice commands.
Exclusive Milwaukee-Eight 117 Power
The largest-displacement factory-installed engine available from Harley-Davidson, the Milwaukee-Eight 117 engine (117 CID; 1923cc) is rated at 125 ft. lbs. of torque.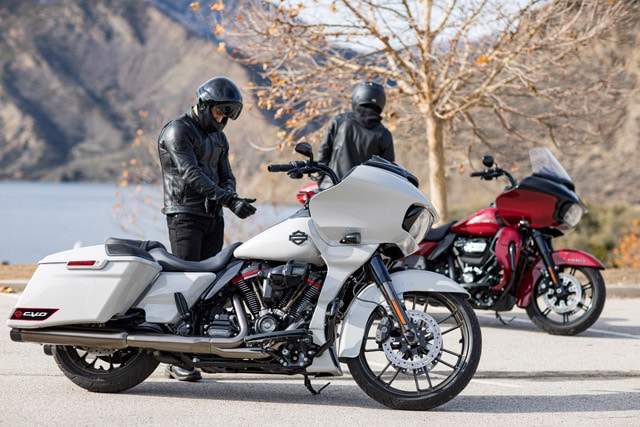 You can get more details on the new motorcycle at the H-D website.