2022 V-Twin Smoky Mountain Tour Schedule
Already, the crown jewel of the V-Twin Visionary USA Tour is just down the road. Yep, the V-Twin Visionary Smoky Mountain Tour is coming up and here's the daily schedule of what's in store!
Located at Smoky Mountain Harley-Davidson/The Shed in Maryville, Tennessee, the show goes down October 6-9, 2022. If you haven't been out to see us at the Tour, you're missing out. Each year we set up in conjunction with Smoky Mountain Harley-Davidson for four days of rides in said Smoky Mountains with nightly breaks to get our party on, enjoy live music, custom bike shows, and killer barbecue at The Shed. On top of all that, we also have sponsor displays from some of the biggest and brightest companies in the aftermarket industry. Scroll down to see what we have planned for 2022.
Thursday
Registration
9am – Long Ride – The Road to Nowhere (lunch at a local eatery in Bryson City, NC)
10am – Short Ride – Muddy Pond (lunch at the Country Porch Market
5pm – 9pm Bikes & Brews / Bingo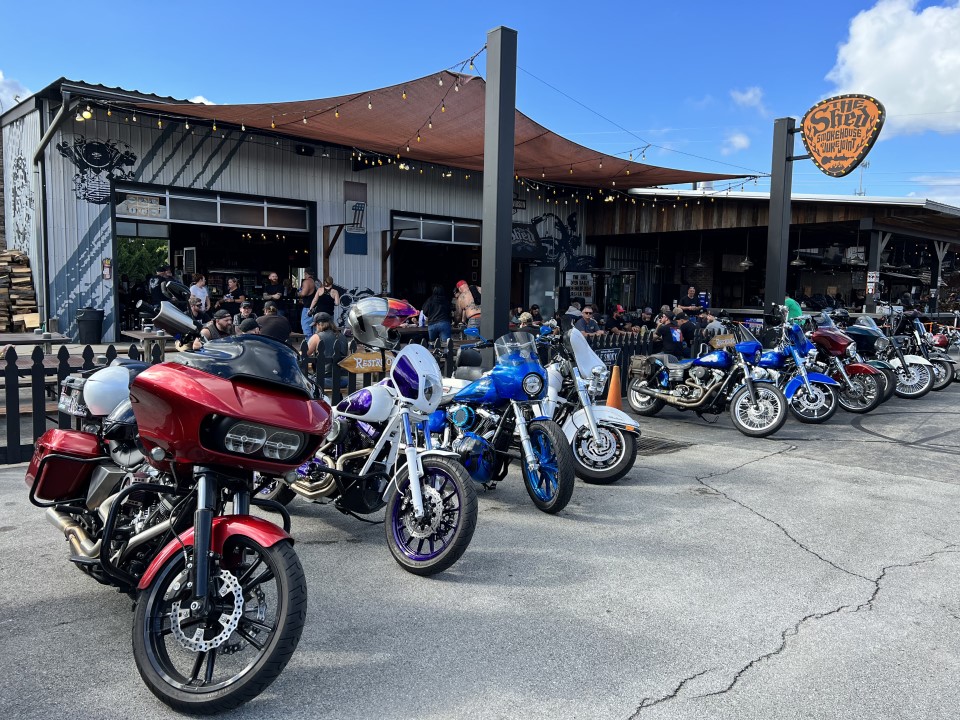 Friday
Registration
10am – J&P Cycles Ride (lunch provided)
6pm – Barenjager Happy Hour & VIP Meet & Greet w/ Builders
7:30pm – Concert – Rebel Railroad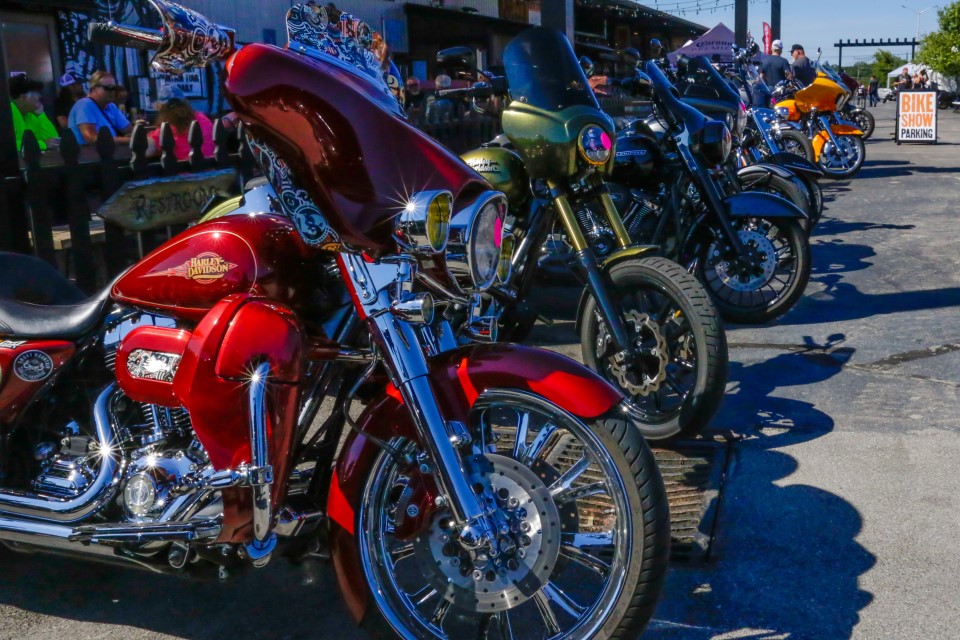 Saturday
Registration
9am – Long Ride – Fall Creek Falls State Park (Lunch at the campground Snack bar Grill)
10am – Short Ride – Sequoyah Birthplace Museum (lunch at the Ironworks Grill)
12pm – Ride in Show Reg Opens
2pm – Ride in Show
3pm – Biker Olympic Games
4pm – Throttle Therapy Raffle 
5pm – Pro-Show judging begins
6pm – Pro Show Awards
7:30pm – Concert – 7 Bridges (Eagle Tribute)
Sunday
11am – Brunch at The Shed
12pm – Sunday Ride – Foothills Parkway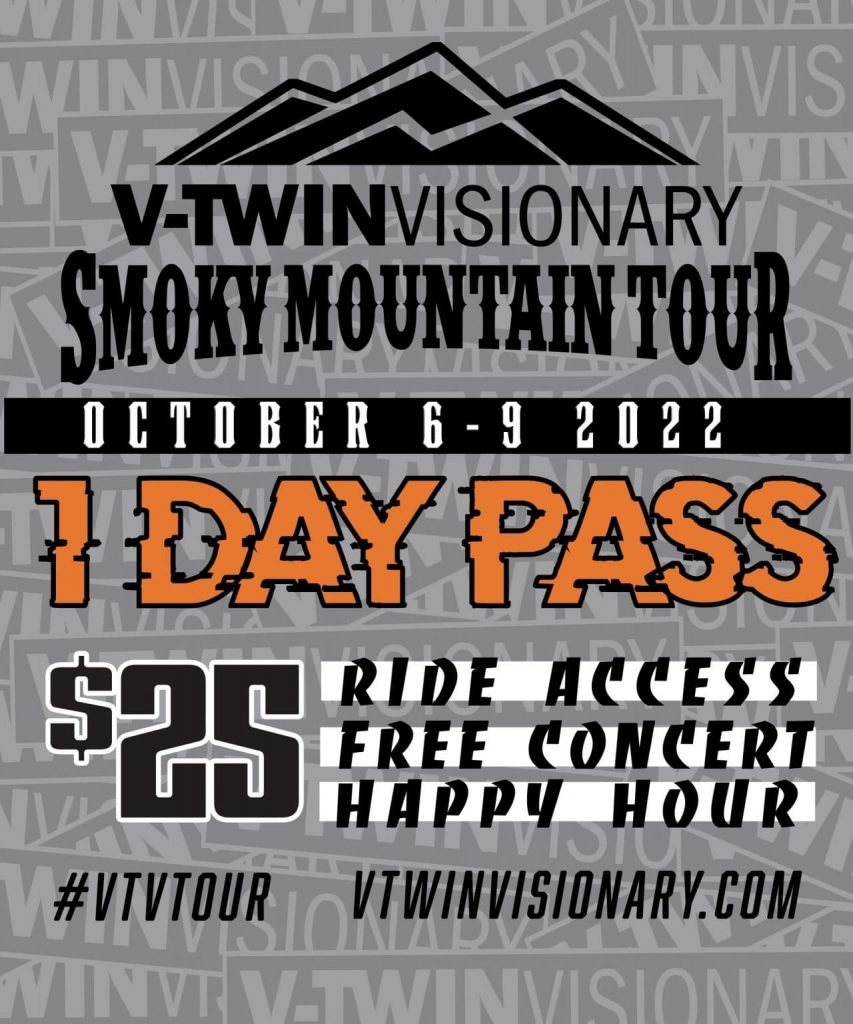 Follow us on Facebook and Instagram for more updates on the V-Twin Visionary Smoky Mountain Tour.