LePera KickFlip, TailWhip Run Matching Thread Color
Attention all Harley-Davidson FXLRS/ST owners. LePera is announcing the KickFlip and TailWhip in matching thread color to the bronze accents.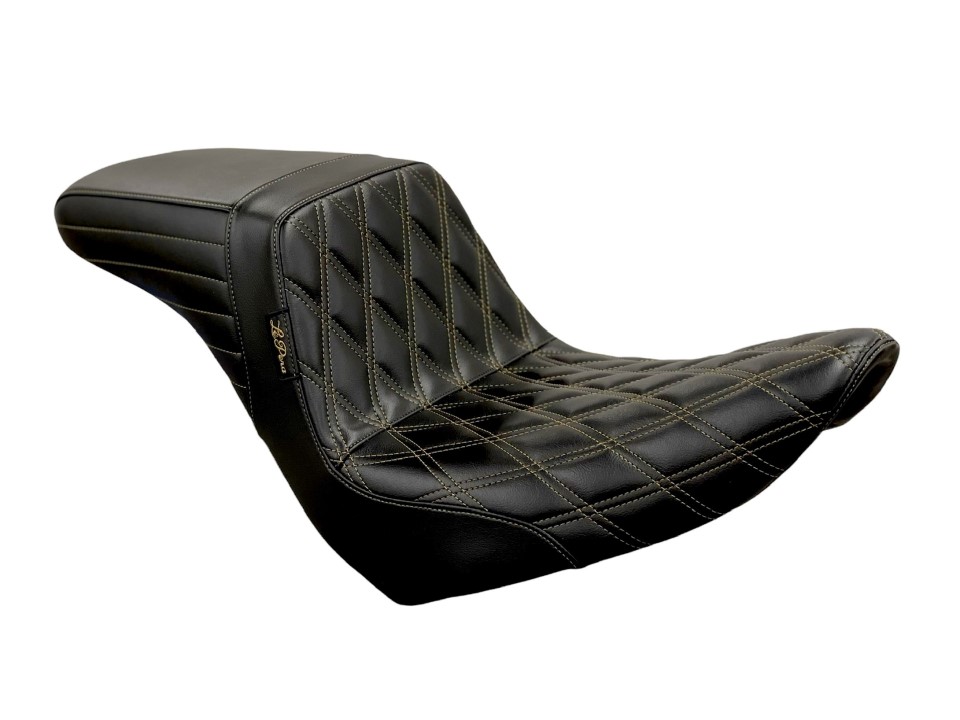 LePera bills the Kickflip as "the seat that every adventurous rider would be stoked to own." Adventurous riders have been stoked to own LePera saddlery for decades, so they have a point. With a priority on maximized back support and ample seating area, the motorcycle seat offers plenty of options for riding – or showing off – at a moment's notice.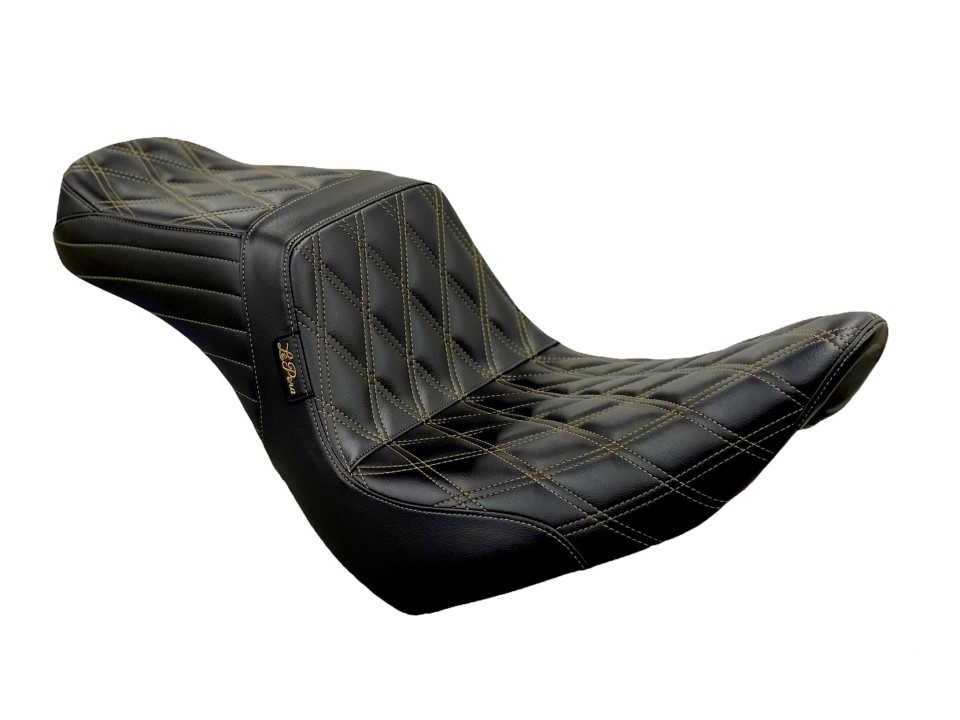 Taking the Le Pera Kickflip seat one step further, the Tail Whip brings more support to your passenger's back with that little raised part which gives the seat its name. Each seat sports molded Marathon foam on a powdercoated steel carpeted base, swathed in a BikerTec custom cover.
They are now available to order through LePera or your local dealer. Check out all of the seat options and get your custom motorcycle seat built here.