2023 VTV Smoky Mountain Tour: Ride Among Us
We here at VTV pride ourselves on making the VTV Smoky Mountain Tour more of a rider's rally and less of a poserfest. The Harley-Davidson presented V-Twin Visionary Smoky Mountain Tour is all about hopping on your motorcycle each day, hitting the open road, and enjoying a full day of twists, turns, and the best scenery that the Smoky Mountains of Tennessee have to offer. What can be better than that?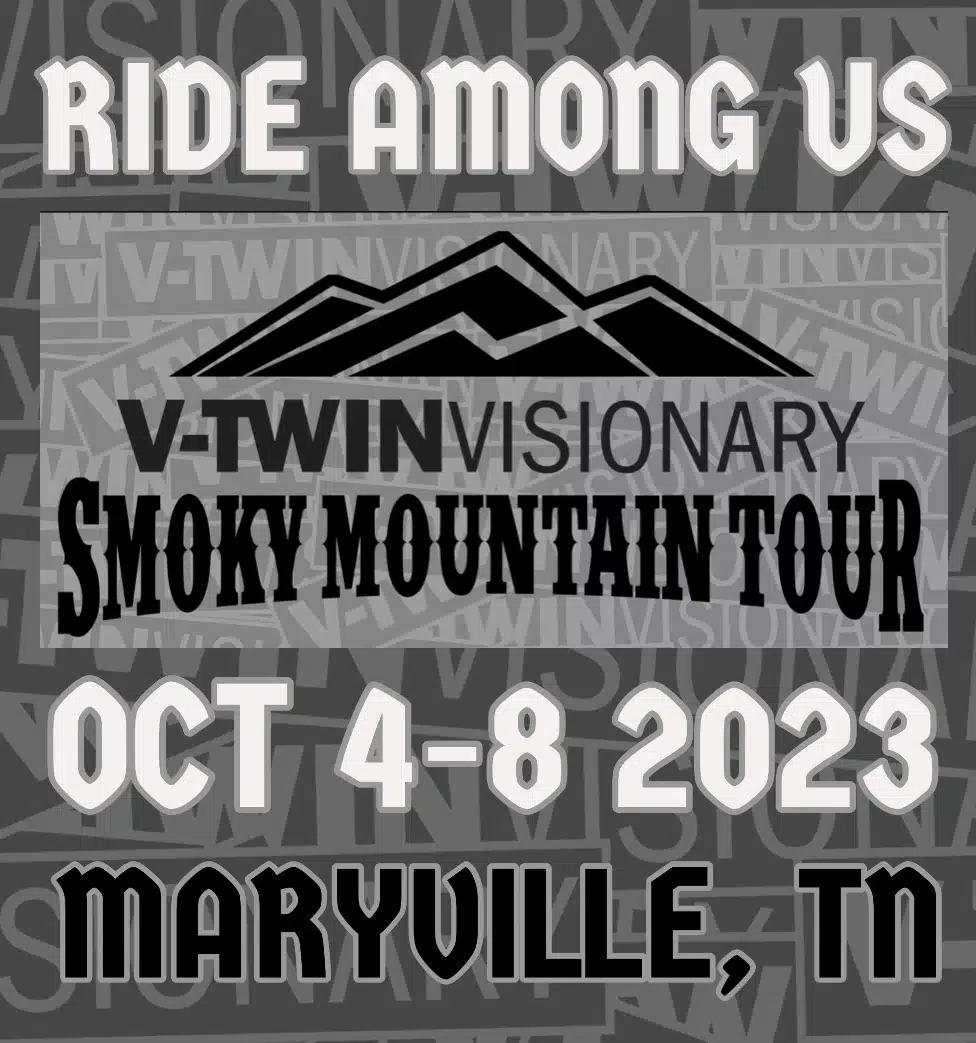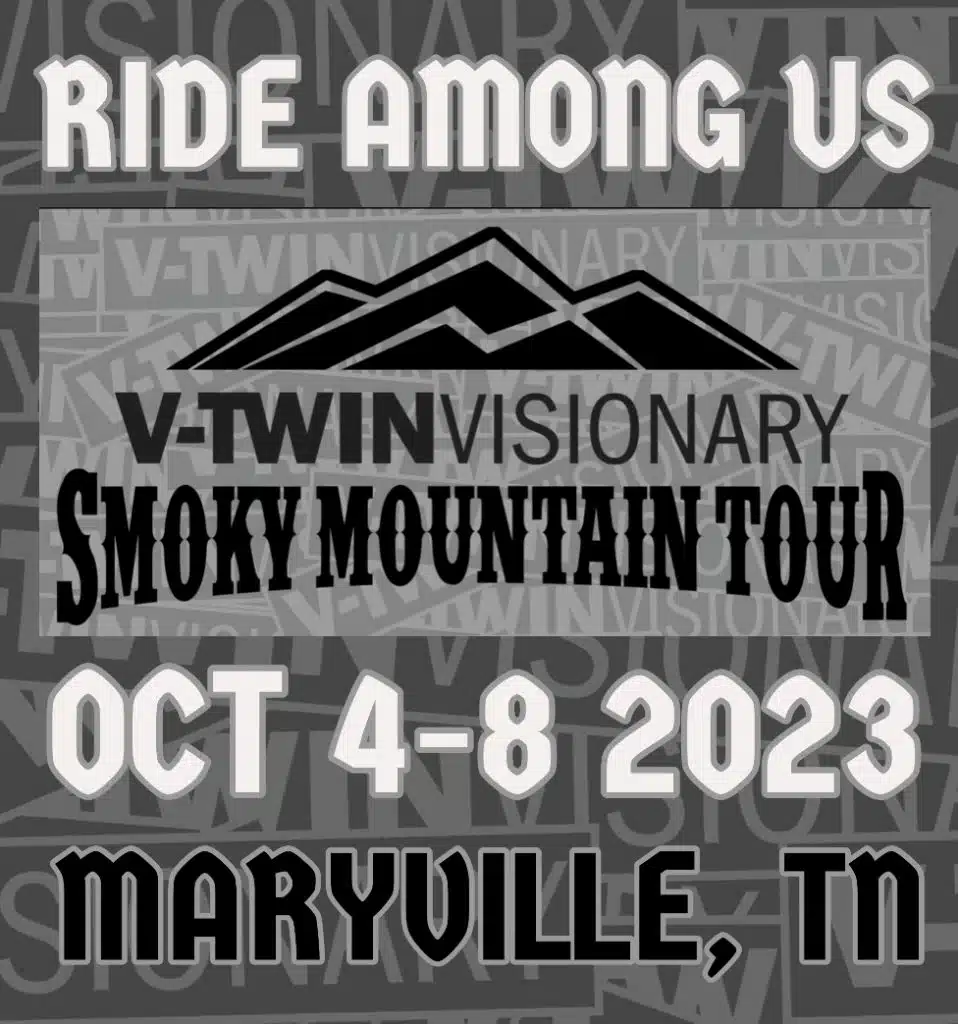 How about killer food, great music, and some of the best custom motorcycles in the country? When you're back from your day's ride, we have all of that waiting for you. The Shed Juke Joint is your basecamp for the festivities, right next to Smoky Mountain Harley-Davidson in Maryville, Tennessee.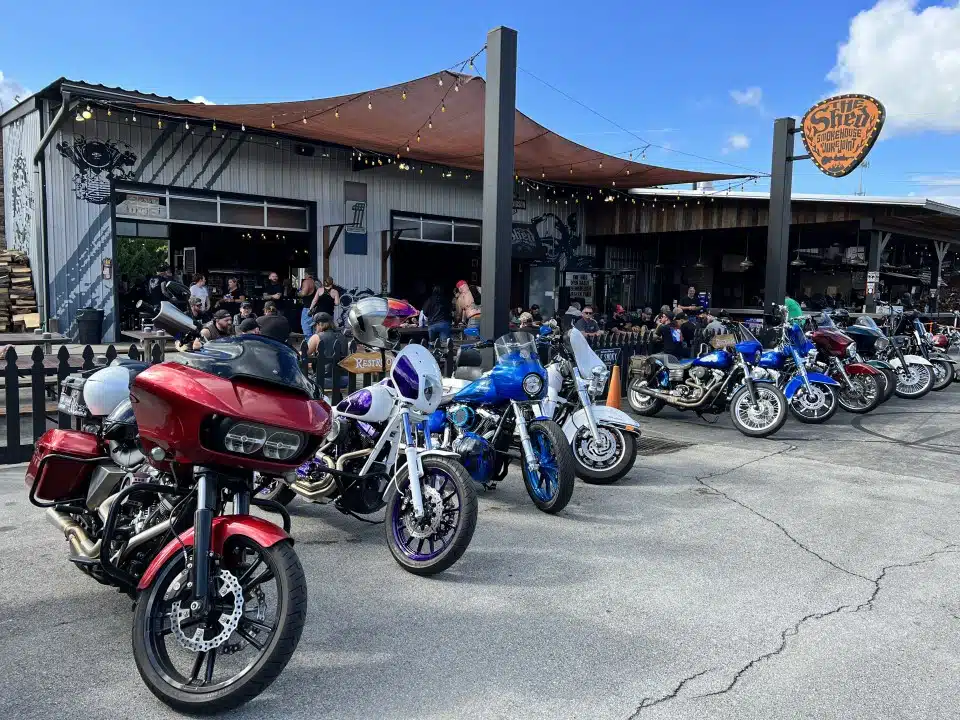 With nightly live concerts, ride-in bike shows, drag racing, and dyno shootouts, the action doesn't stop when you stop riding.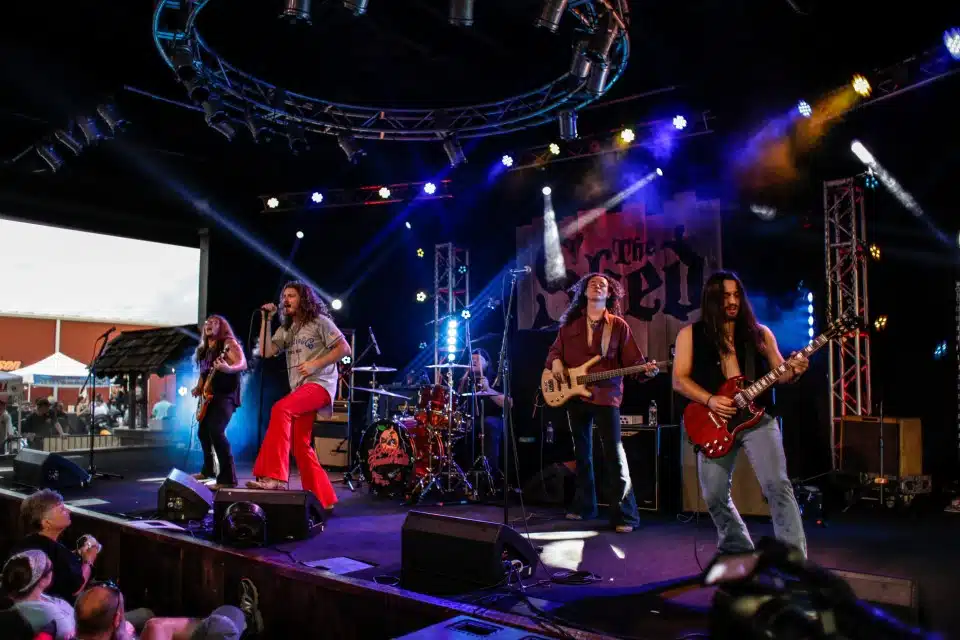 But Wait, There's More…
Now factor in a whole gang of customer motorcycle manufacturers/vendors showing and selling their latest parts and accessories. They're not only on hand for a round of show-and-sell, they can also answer questions and help you get the right parts and accessories for your particular ride and riding style.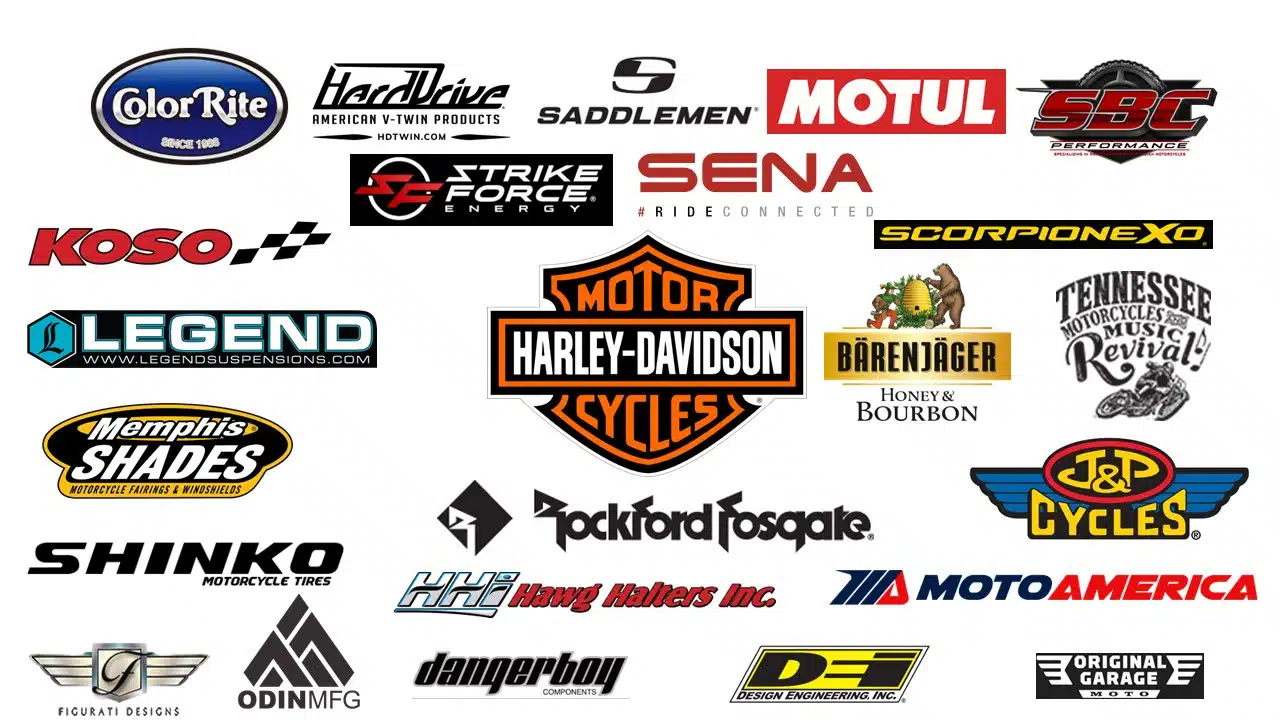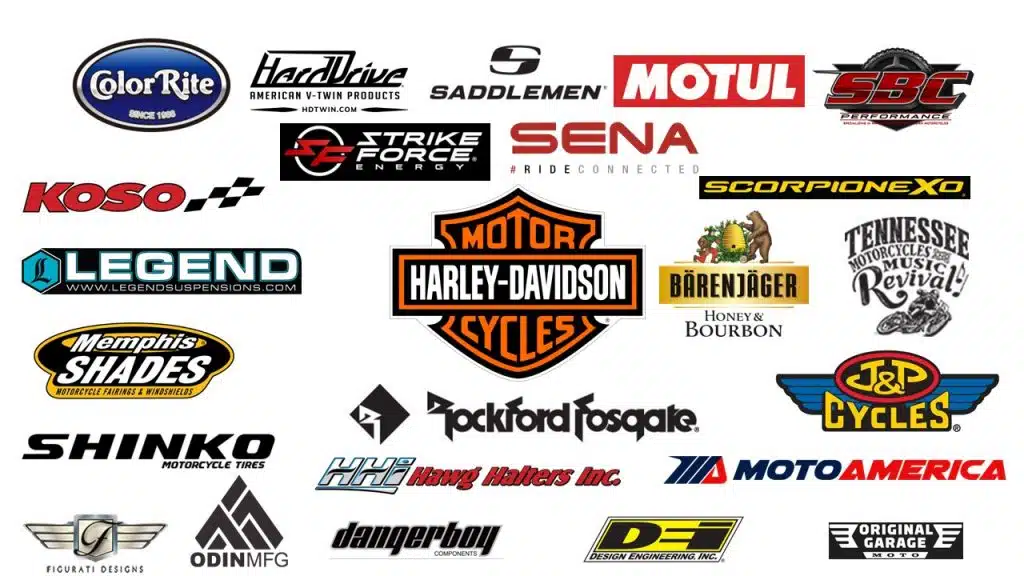 We'll also host the VTV Smoky Mountain Invitational bike show. That's where the country's top bike builders compete to win the coveted V-Twin Visionary Builder's Cup award and cash prizes. And best of all the public judges this bike show!
Located at Smoky Mountain Harley-Davidson/The Shed in Maryville, Tennessee, the show goes down October 4th to the 8th.
Now, if you want to do the Tour all right and proper, there's really only one way to go: the $100 VIP Tour Package. It's chock full of all the goodness your body needs to get the most out of whole event: Hotel Discounts, Happy Hours, Free Concerts, Swag Bags, Raffle and more.
If you can't stay the whole Tour or just want to dip your toe into our pool of V-Twin awesomeness, there's our $25 Day Pass. It gets you one day's ride access, concert admission, and Happy Hour.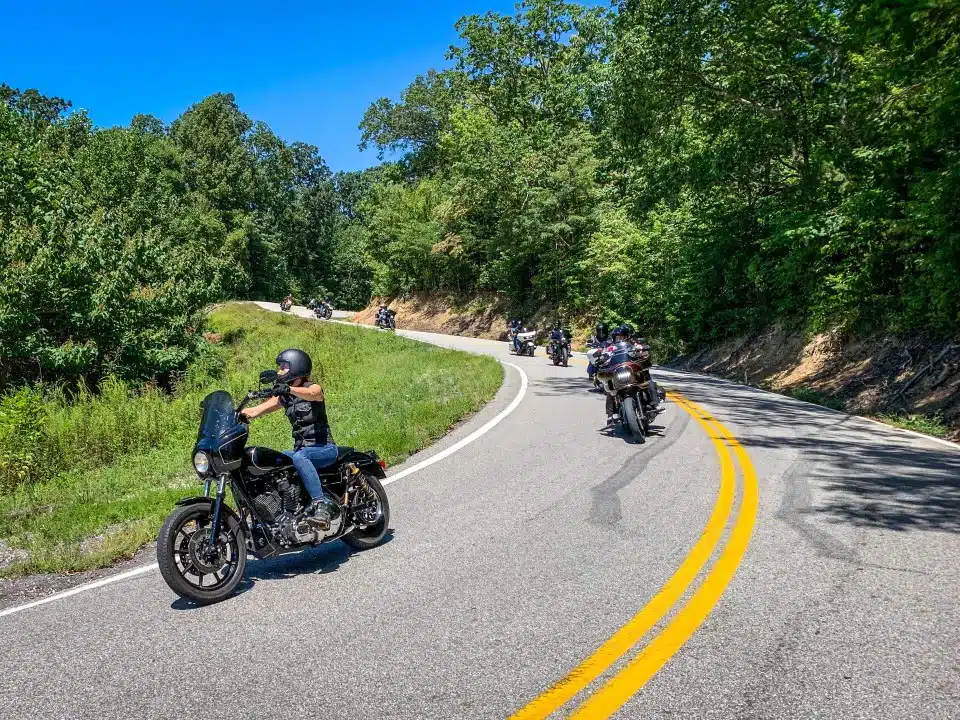 2023 V-Twin Smoky Mtn Tour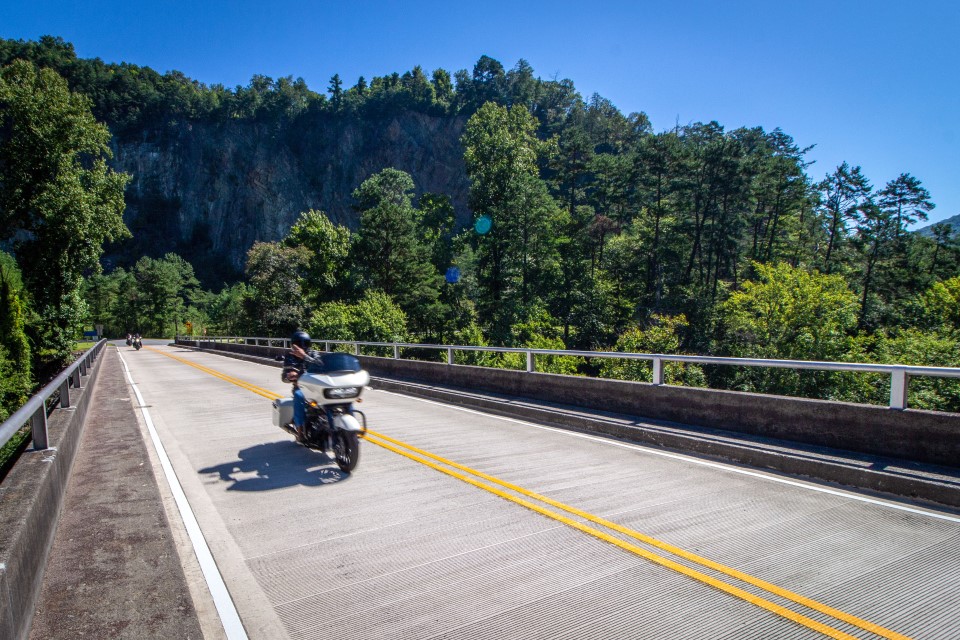 Thursday
Registration Open
10am –  J&P Cycles Ride – Lead by Jeff Holt
7:30pm – Concert – Reverend Horton Heat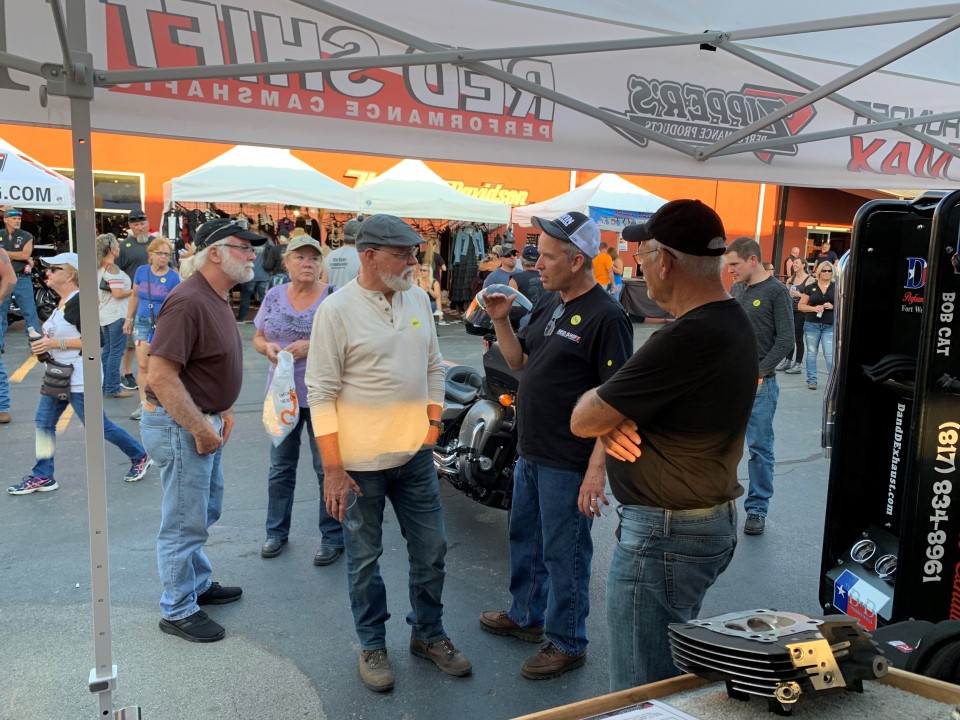 Friday
9am – Long Ride
10am – Short Ride
4pm – Performance Show
6pm – Winners announced and on to Happy Hour & VIP Meet & Greet w/ Builders
7:30pm Concert – Drivin N Cryin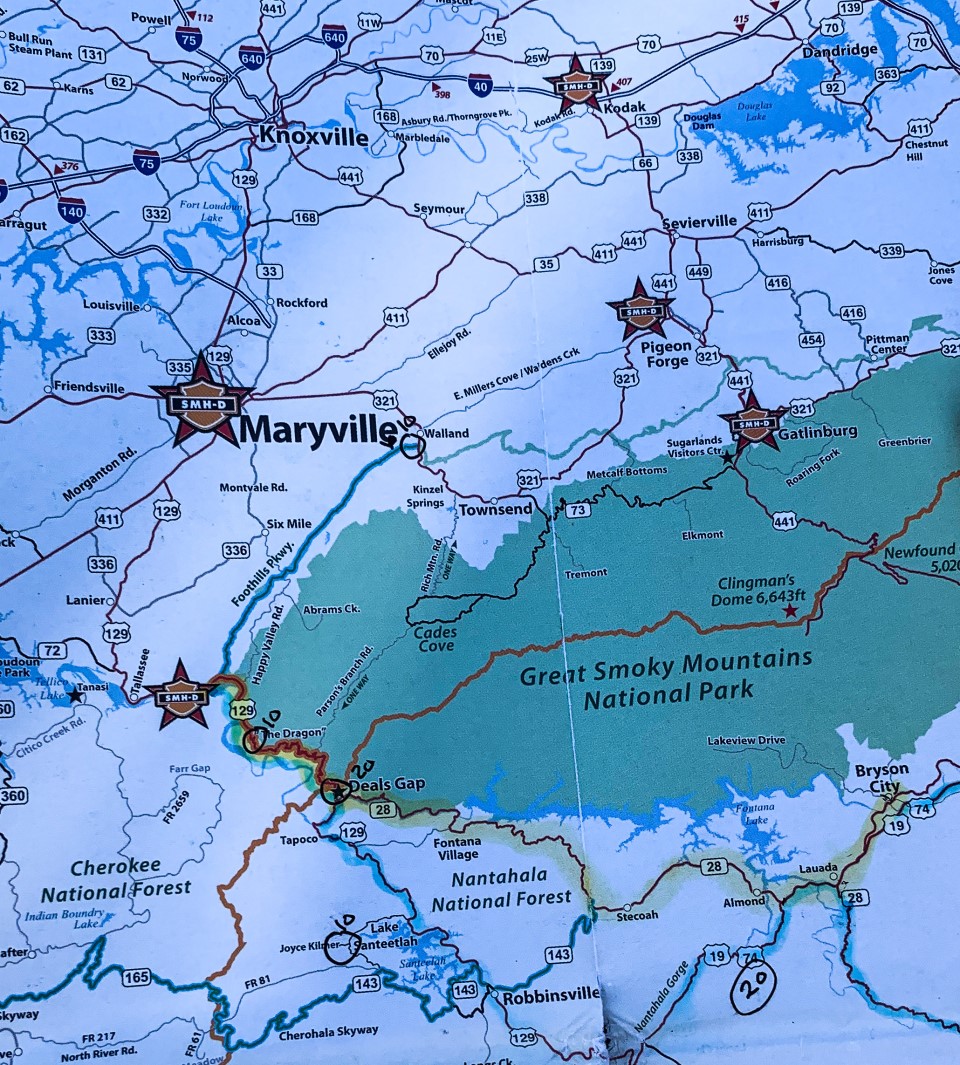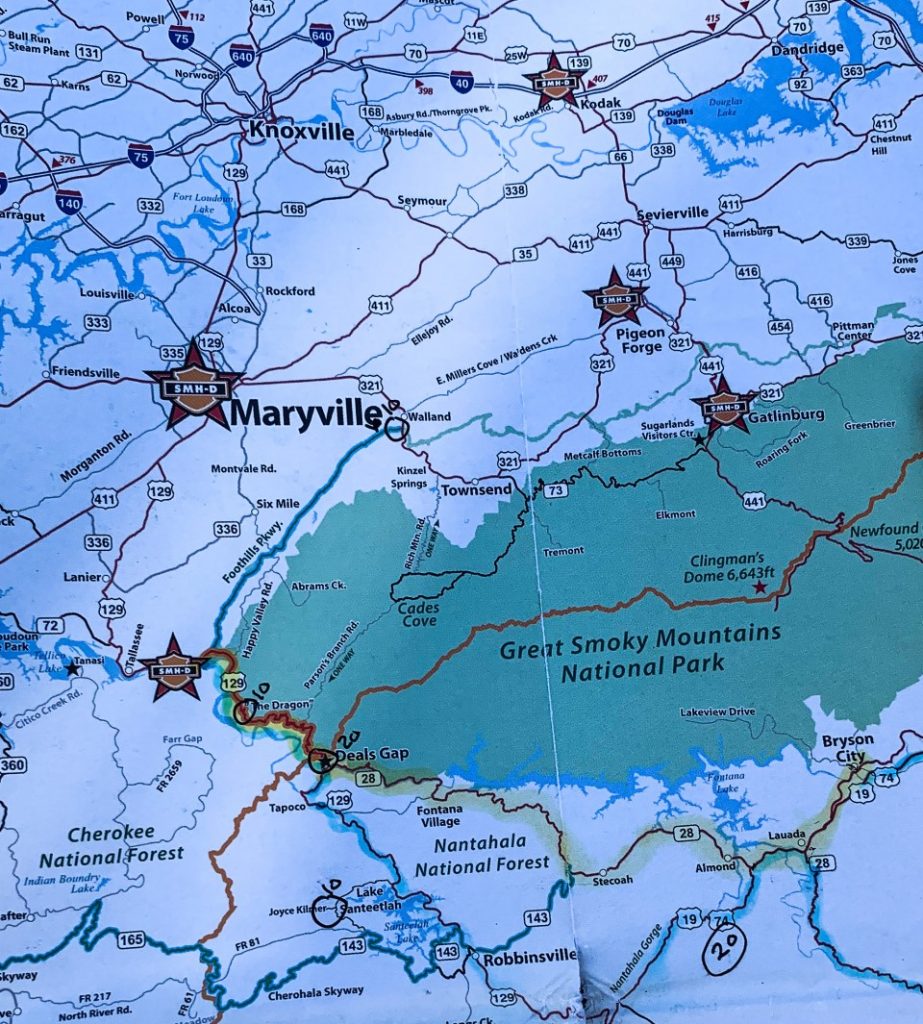 Saturday
9am – Long Ride
10am Short Ride
4pm – Invitational Show
6pm – Show Awards
7:30pm – Concert – Jackyl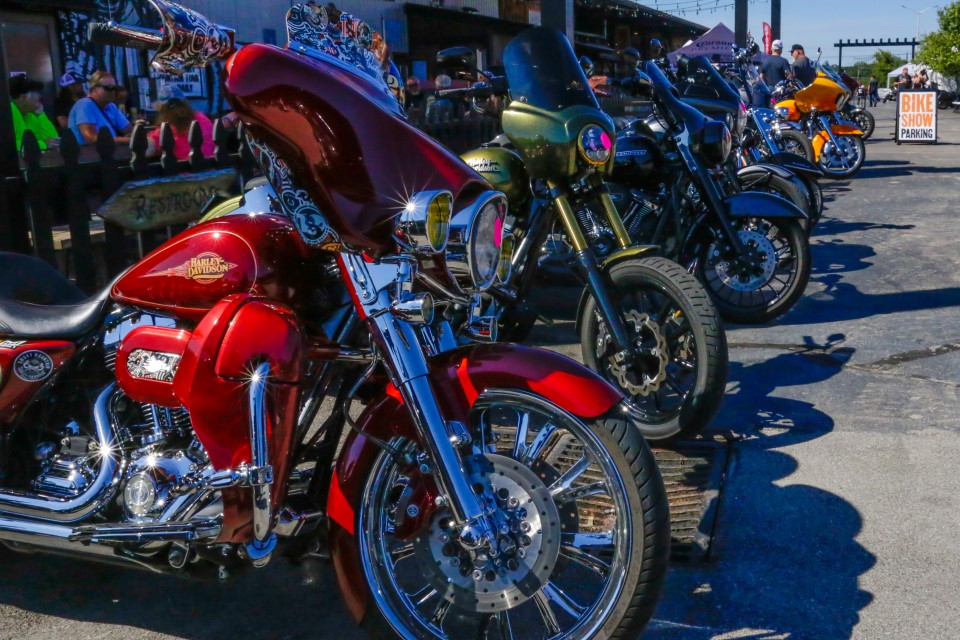 Sunday
11am – Brunch at The Shed & Raffles
12am – Short Ride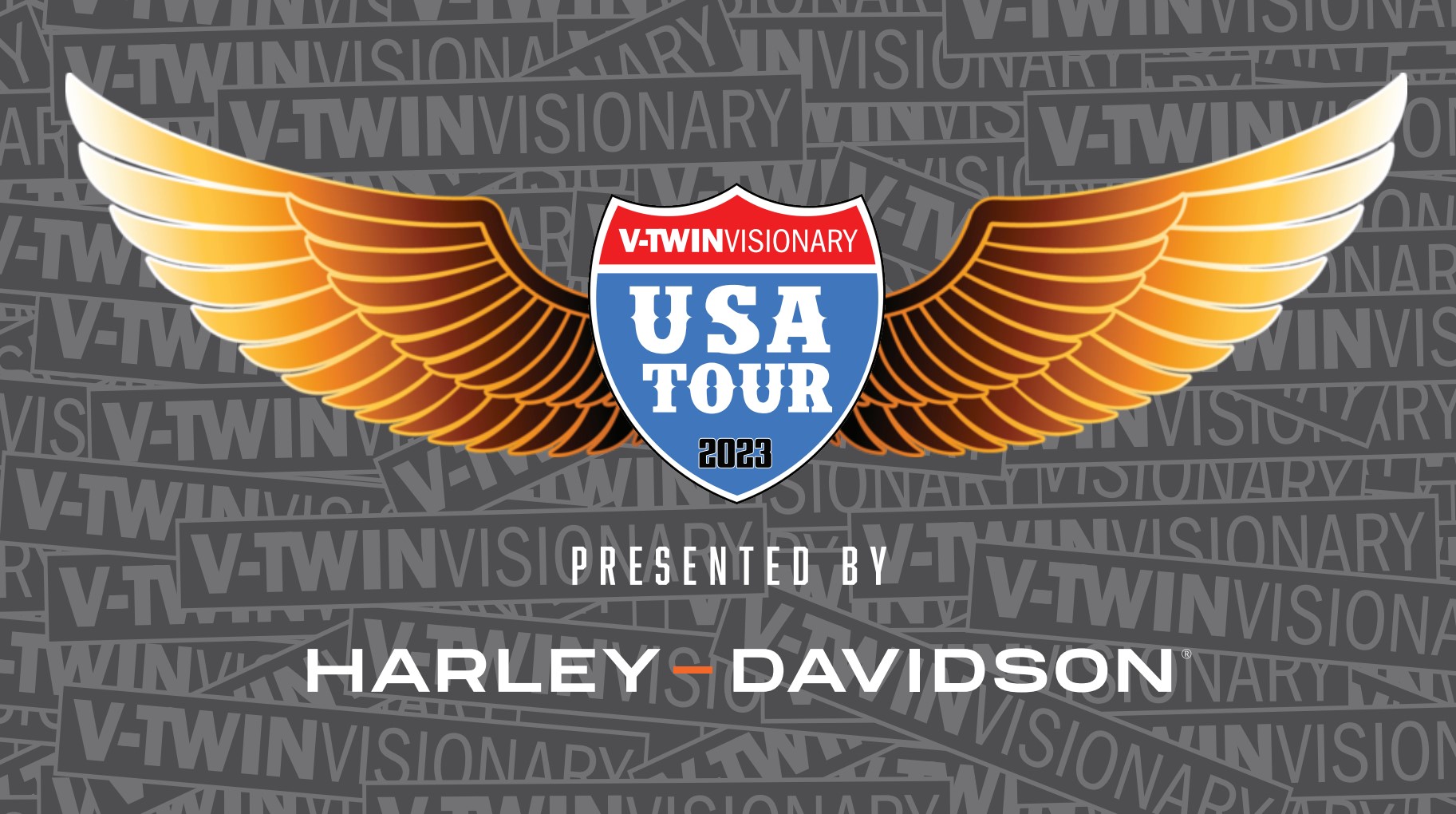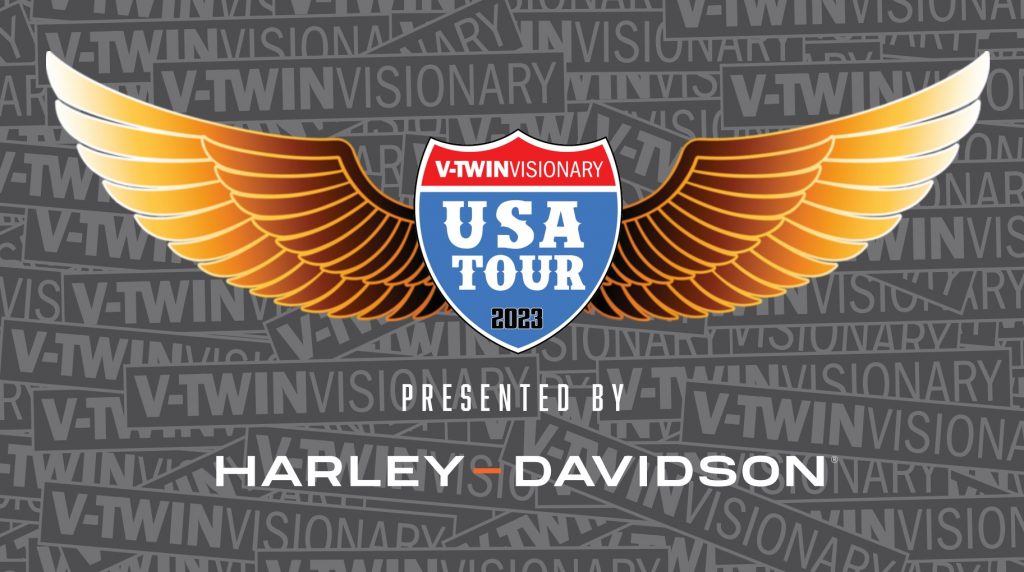 Keep up with the 2023 VTV USA Tour Presented by Harley-Davidson on our website, Facebook, and Instagram.