Alloy Art USA-Made Performance Aluminum Swingarm for Harley-Davidson Touring Bagger Motorcycles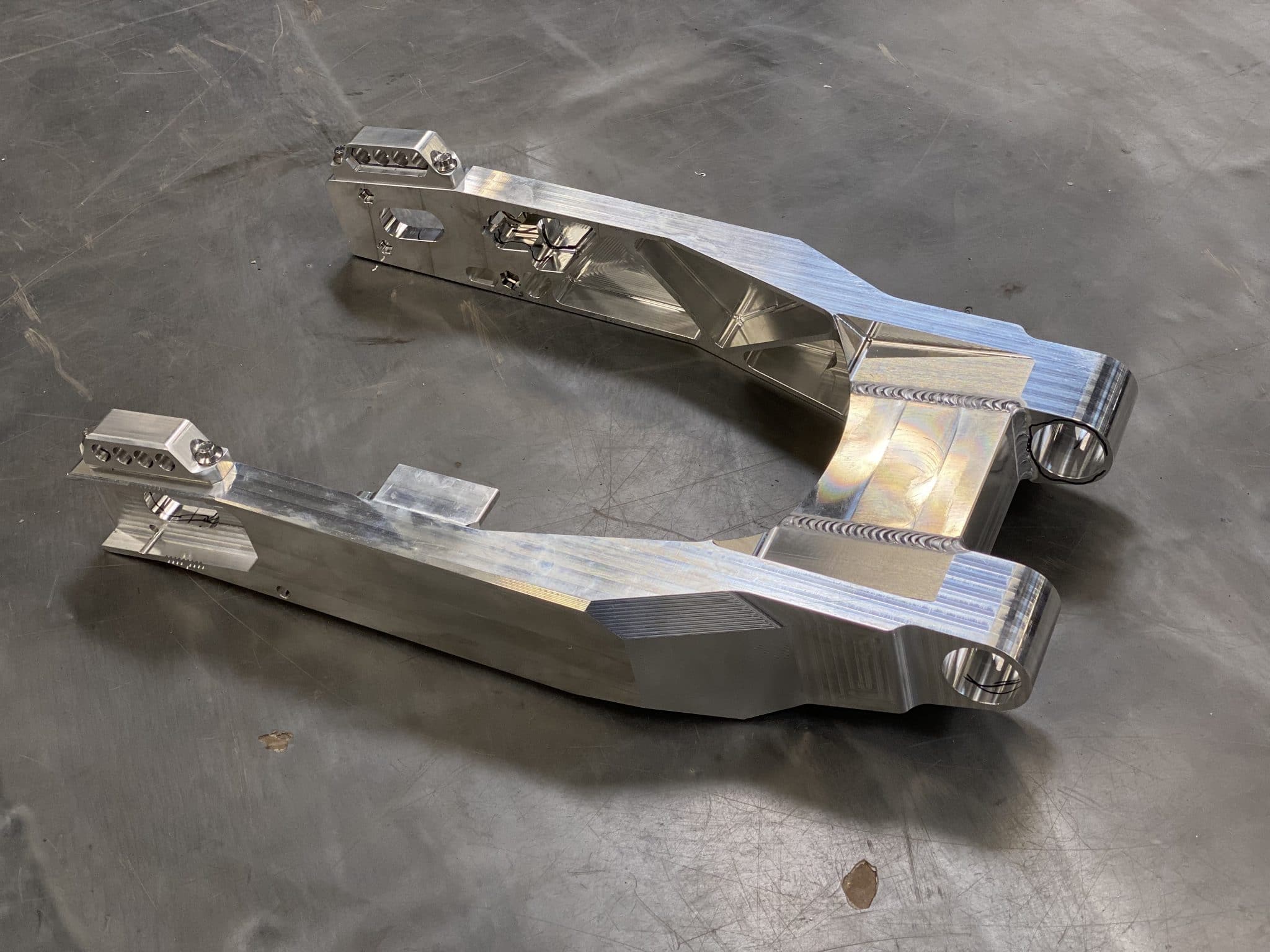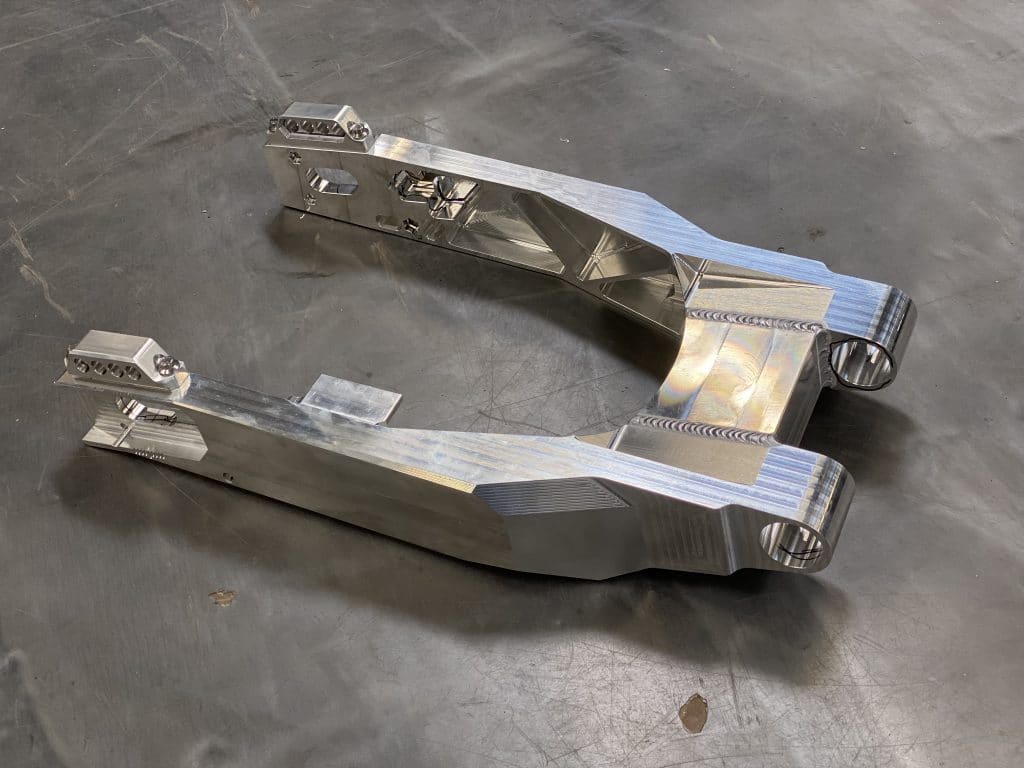 Alloy Art
The Swinger 09-Up H-D Bagger Swingarm
$2,600.00 www.alloyart.com
If you have been around this performance Harley-Davidson thing for any amount of time you must have heard of the name Alloy Art. They have been making a gang of lighter, stronger, and faster parts in the USA for years now.
And in my opinion, for my money I would say they have one of the nicest swingarms ever produced for H-D Baggers. The Swinger is 7lbs lighter than the stock 2009-up steel H-D Touring swingarm and it looks far better too.
The three-piece CNC machined aluminum design features a bolted, pinned, and welded assembly process, which makes this non-ferrous work of art both strong and functional.
The Alloy Art swignarm has adjustable shock mounts, and comes complete with axle adjusters, a chromoly axle with stainless steel nuts and a stock-style brake caliper mount. I personally have one of these Swingers on my personal 2020 Road King.
The Swinger installed easily and was arrow-straight once everything was put back together. and that is actually a pretty impressive feat with many other UAS-made swingarmss.
This non-ferrour work of art is only available in the as-machined finish you see here, but can easily be anodized, powdercoated, painted, or plated to suit your personal style.