Rider Files: Kevin Buchanan's 2014 Harley-Davidson Road King Police FLHRP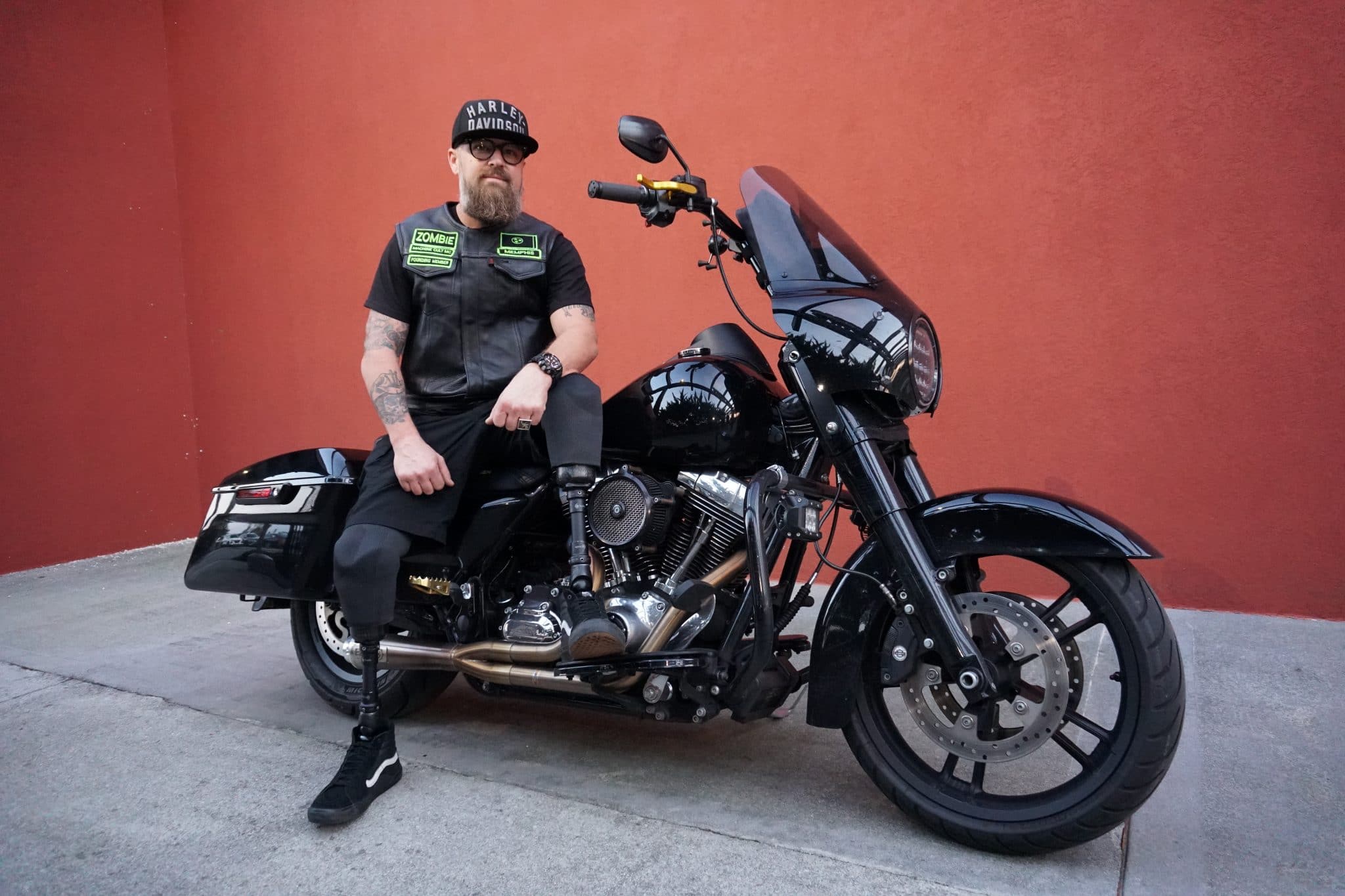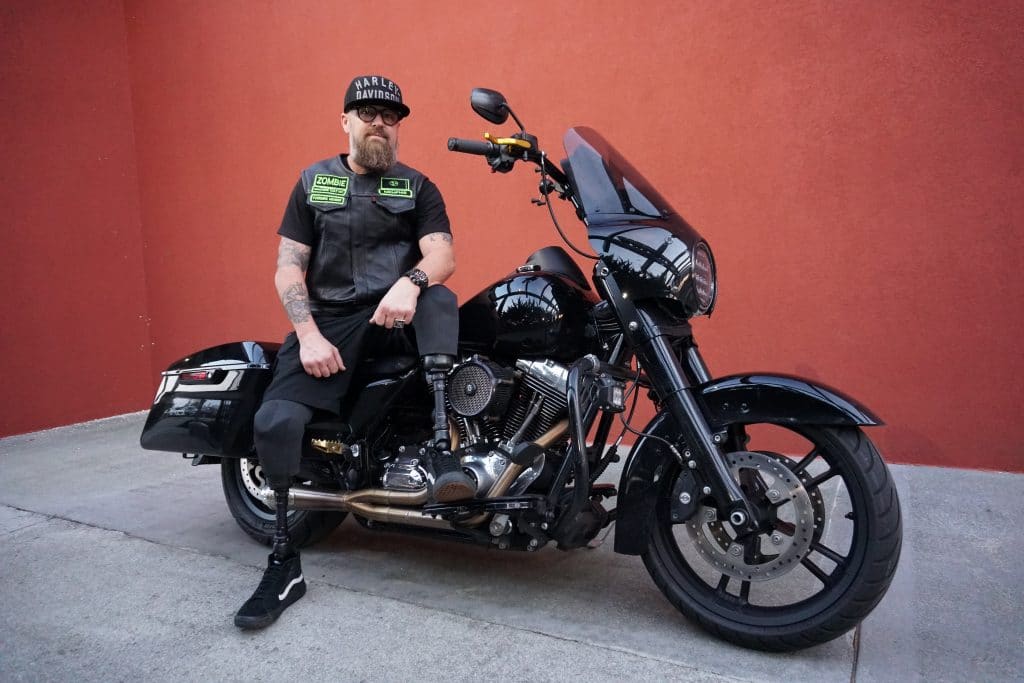 Words: Kevin Buchanan Photos: Jeff G. Holt
I bought this bike new in 2015 after test riding a Dyna Switchback. There was a "cop bike" on the lot that had caught my eye, so I figured I'd take it for a rip.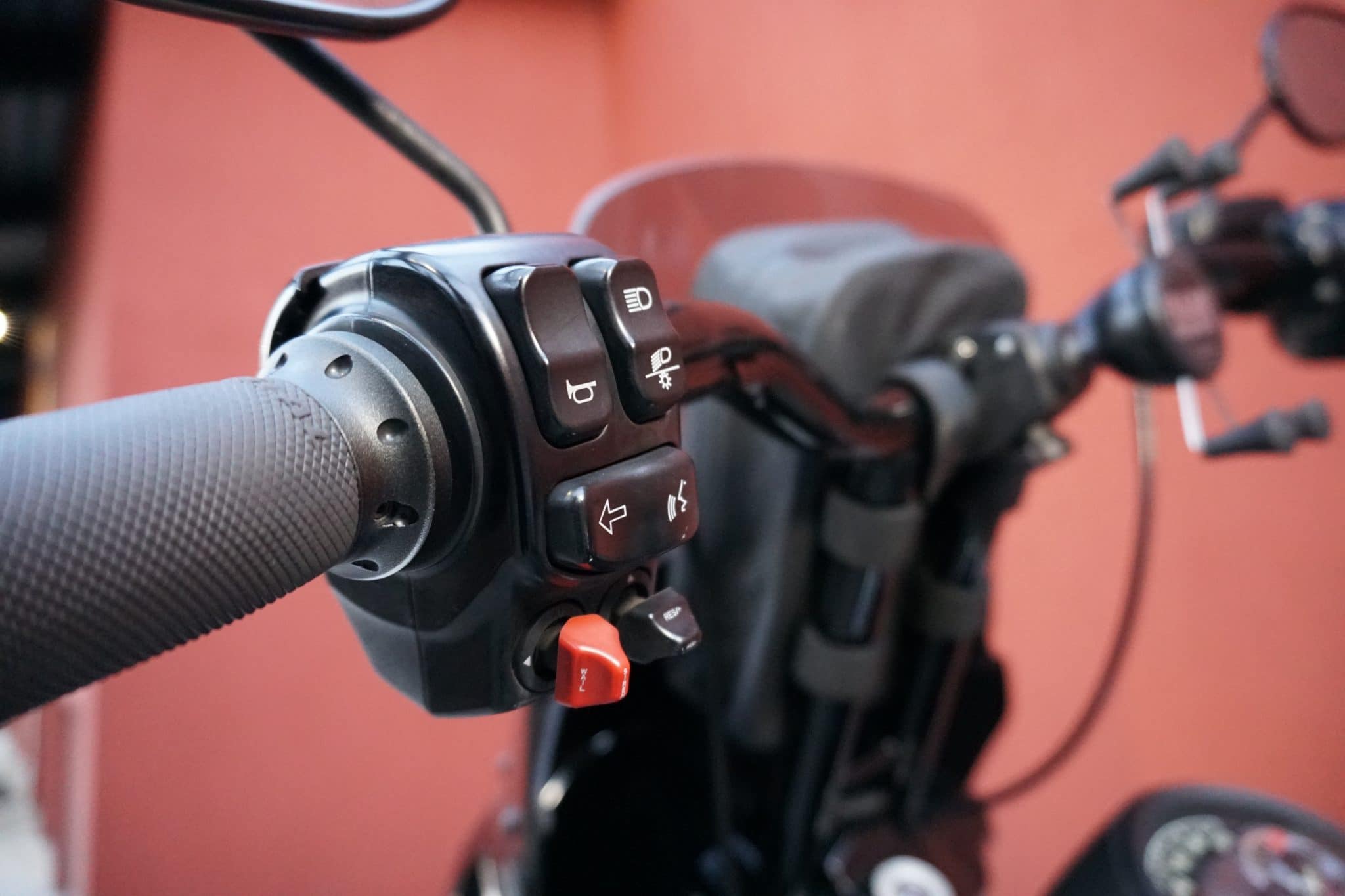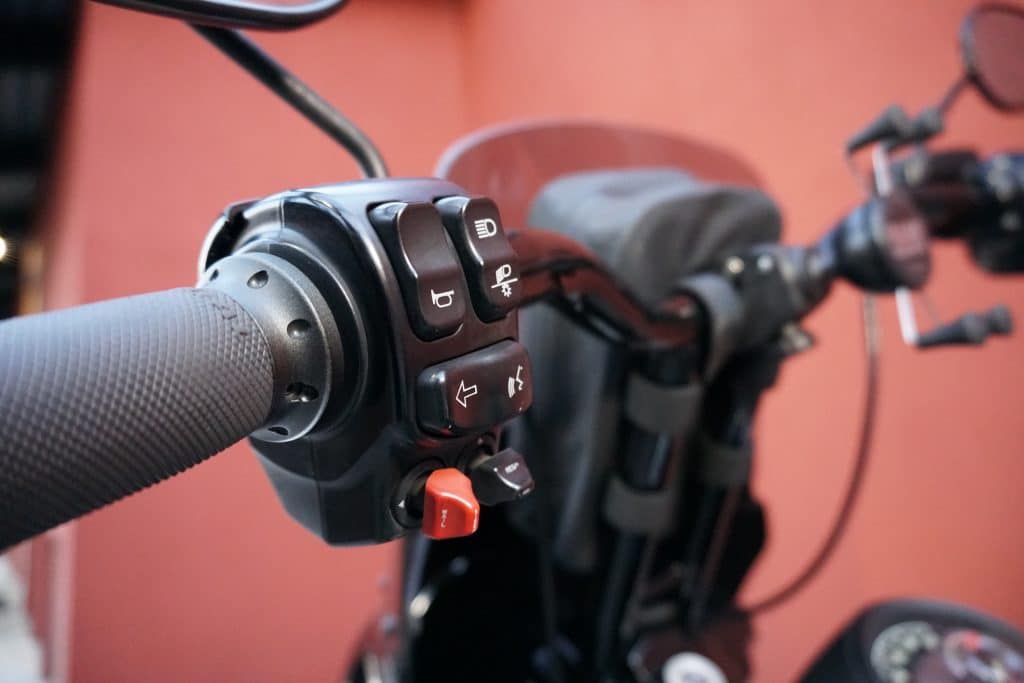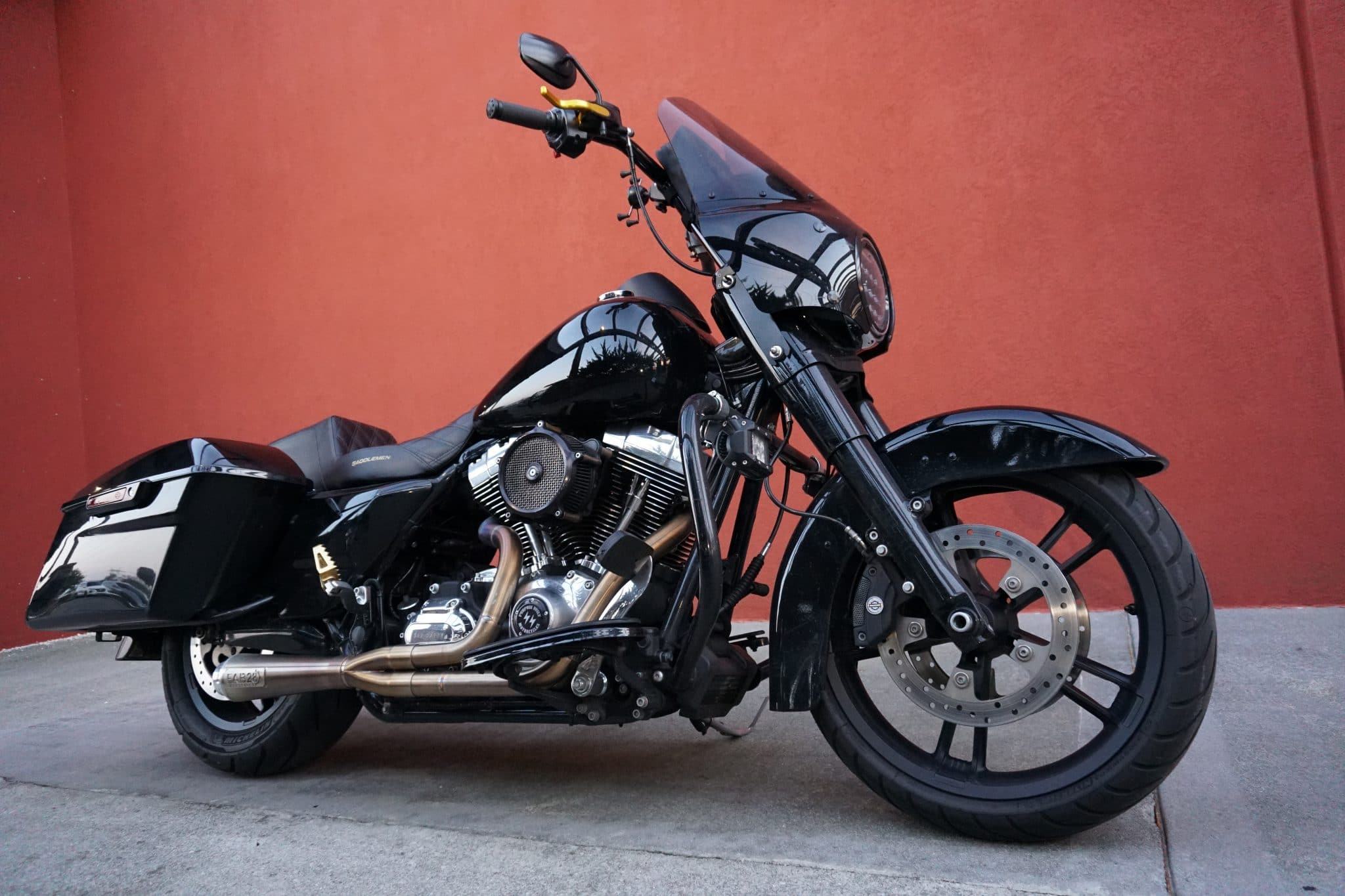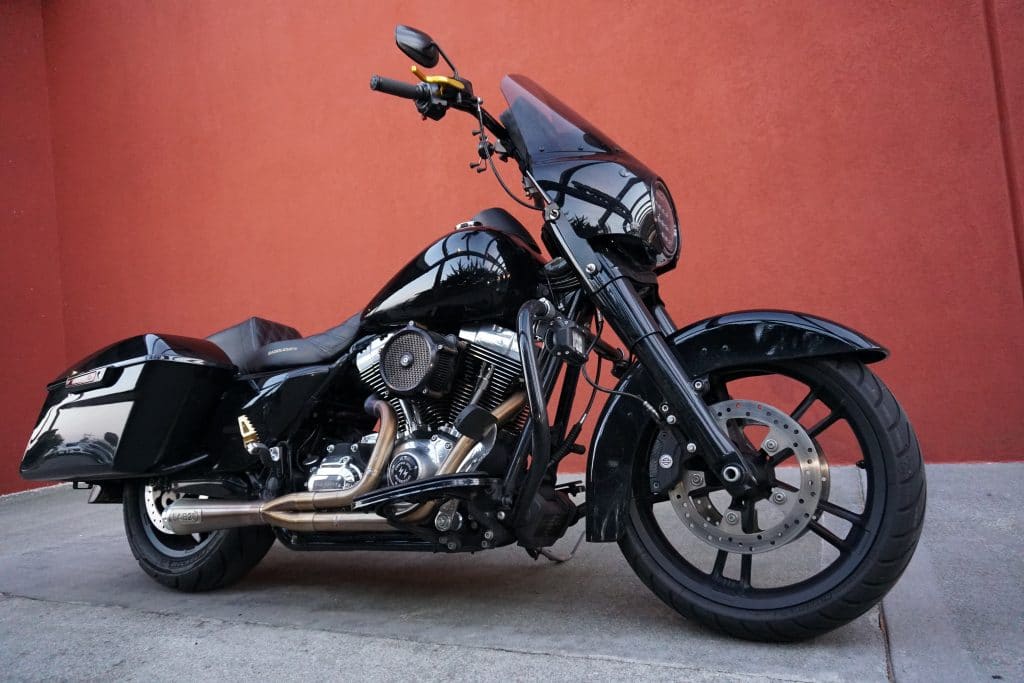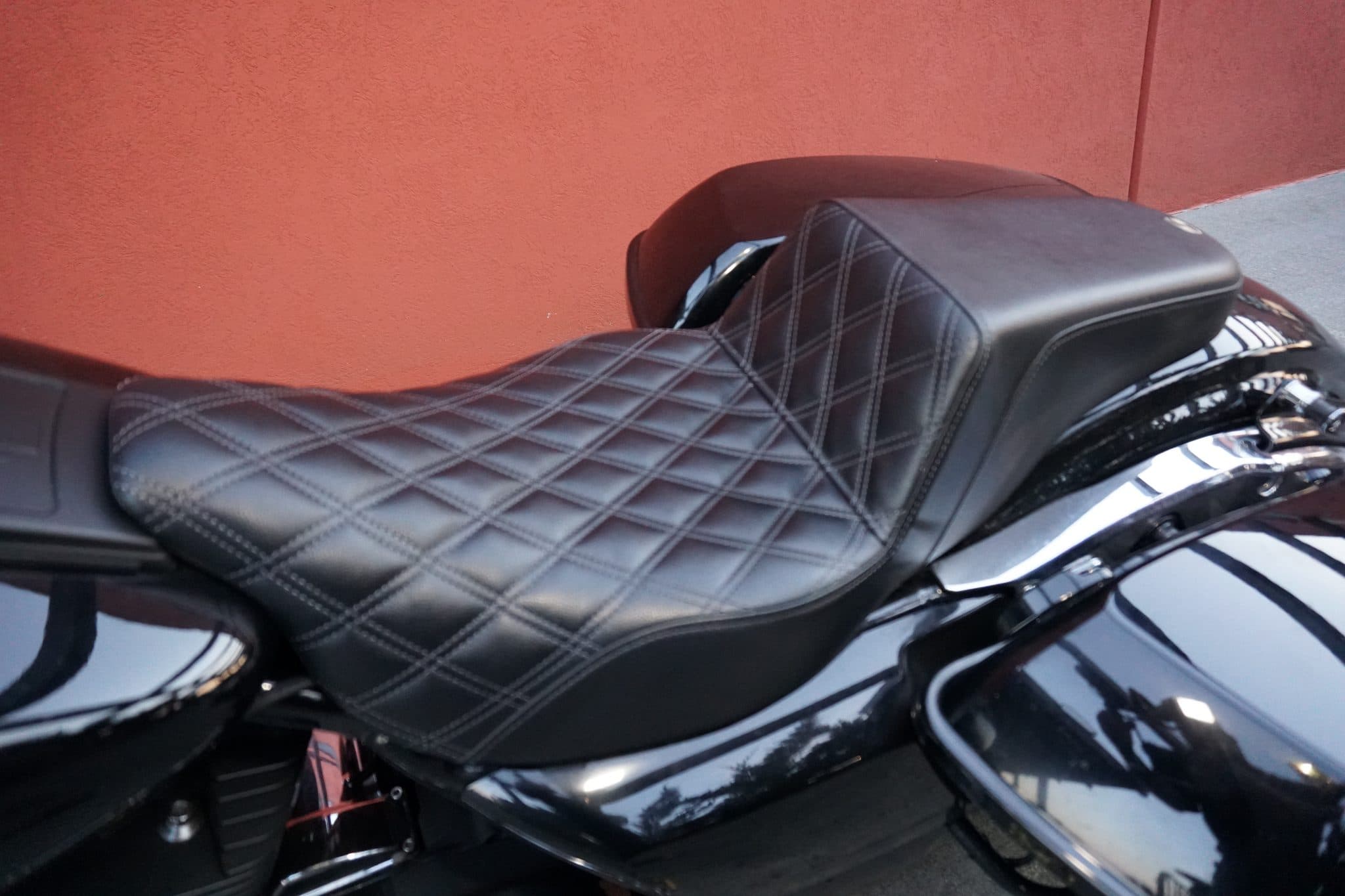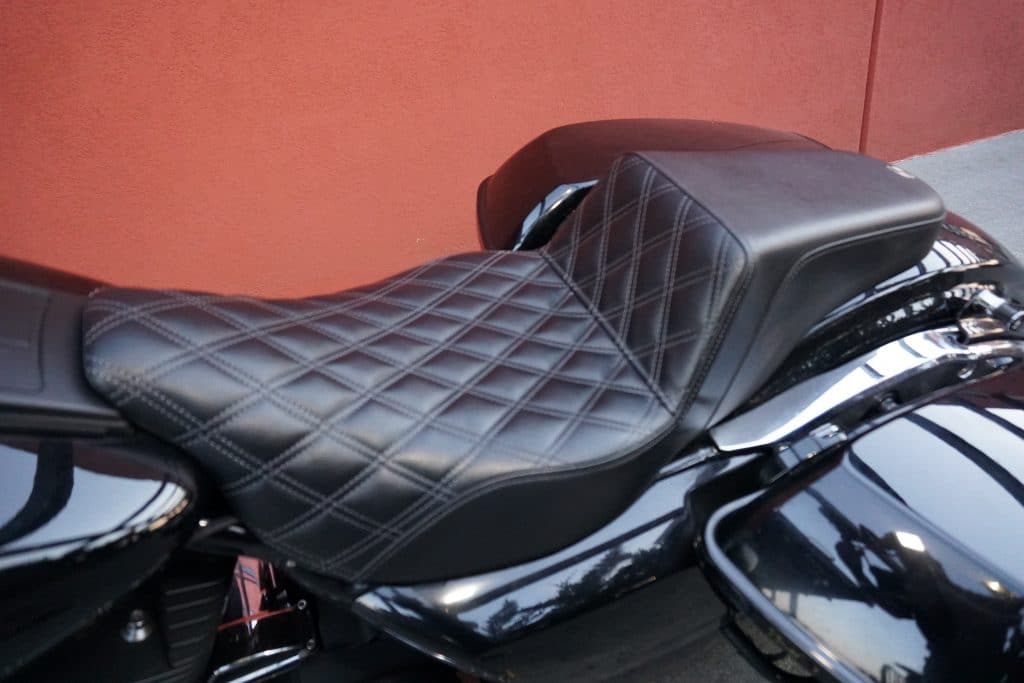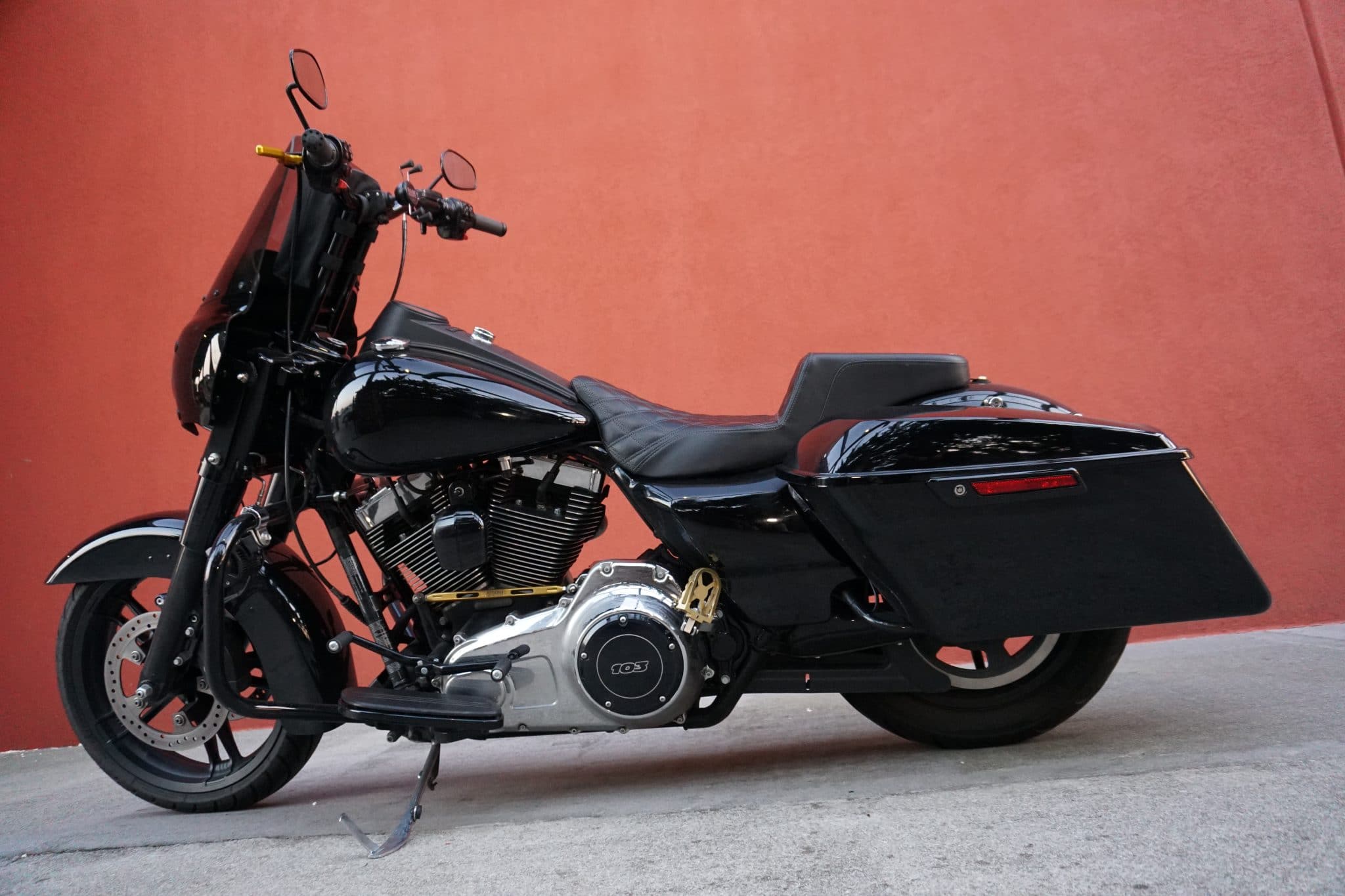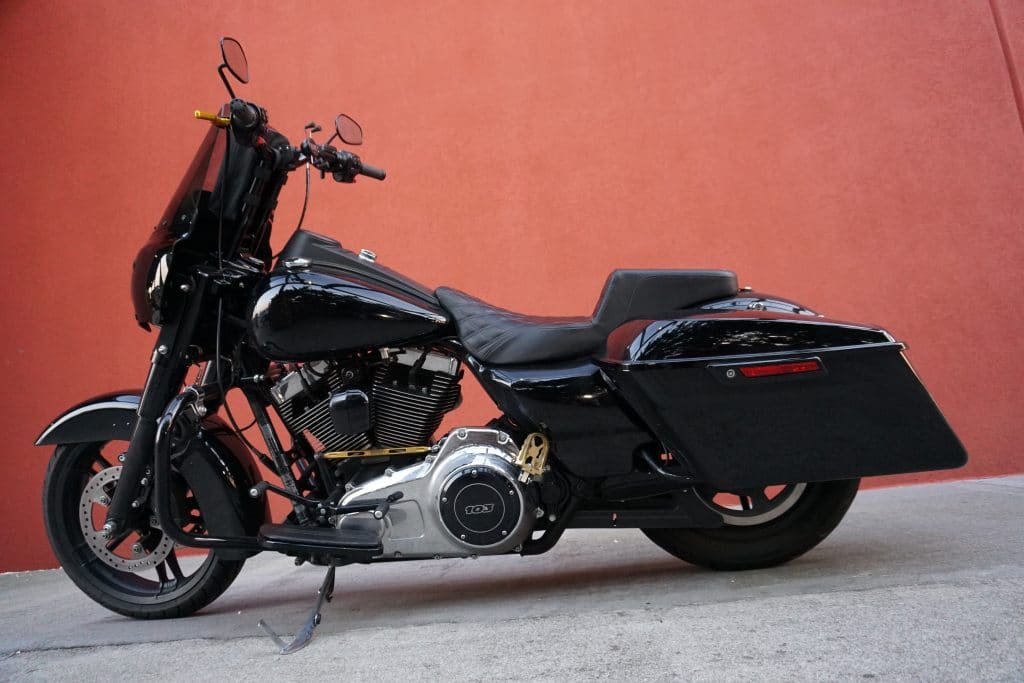 It had so much more torque than the Dyna it just wasn't a hard decision to make. So I went with the Road King and started visualizing the direction I wanted to go with it.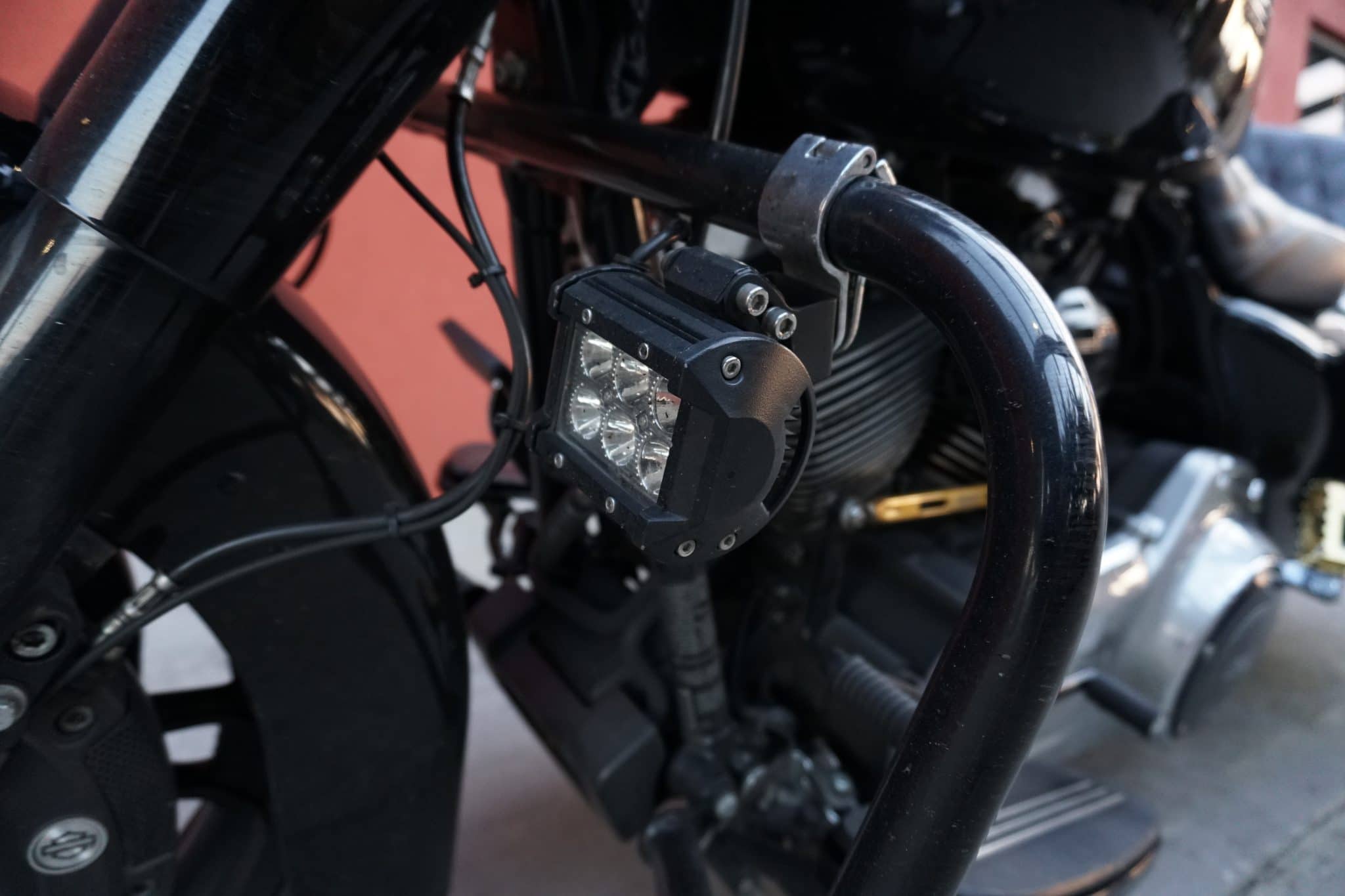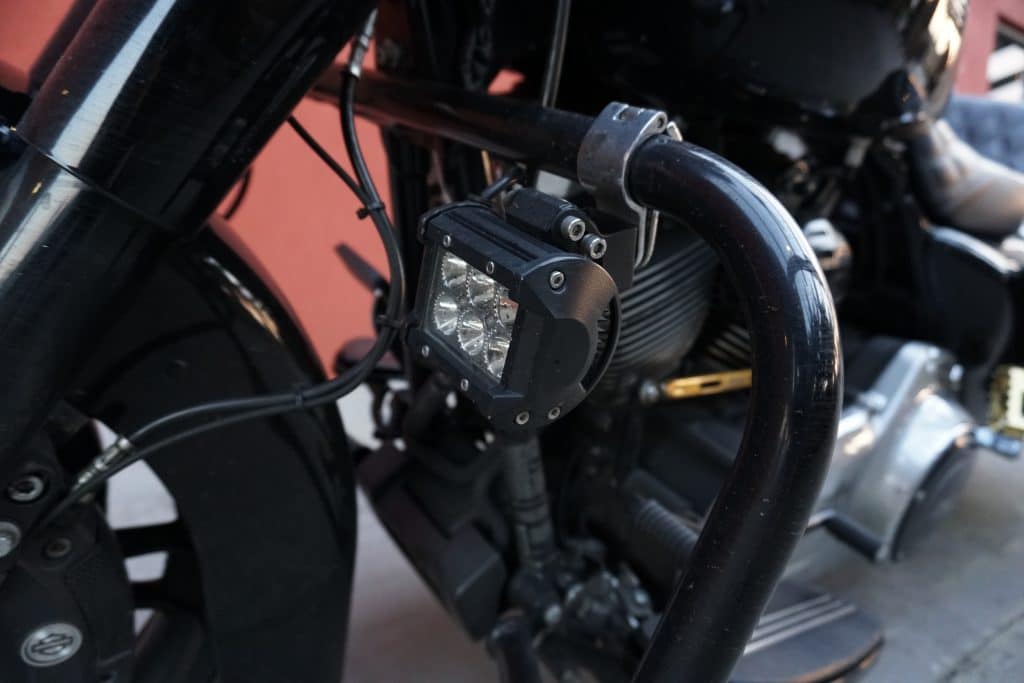 It had the newer style H-D bags, came with the blacked out nacelle and it had no no badging. So it made the perfect platform to work with.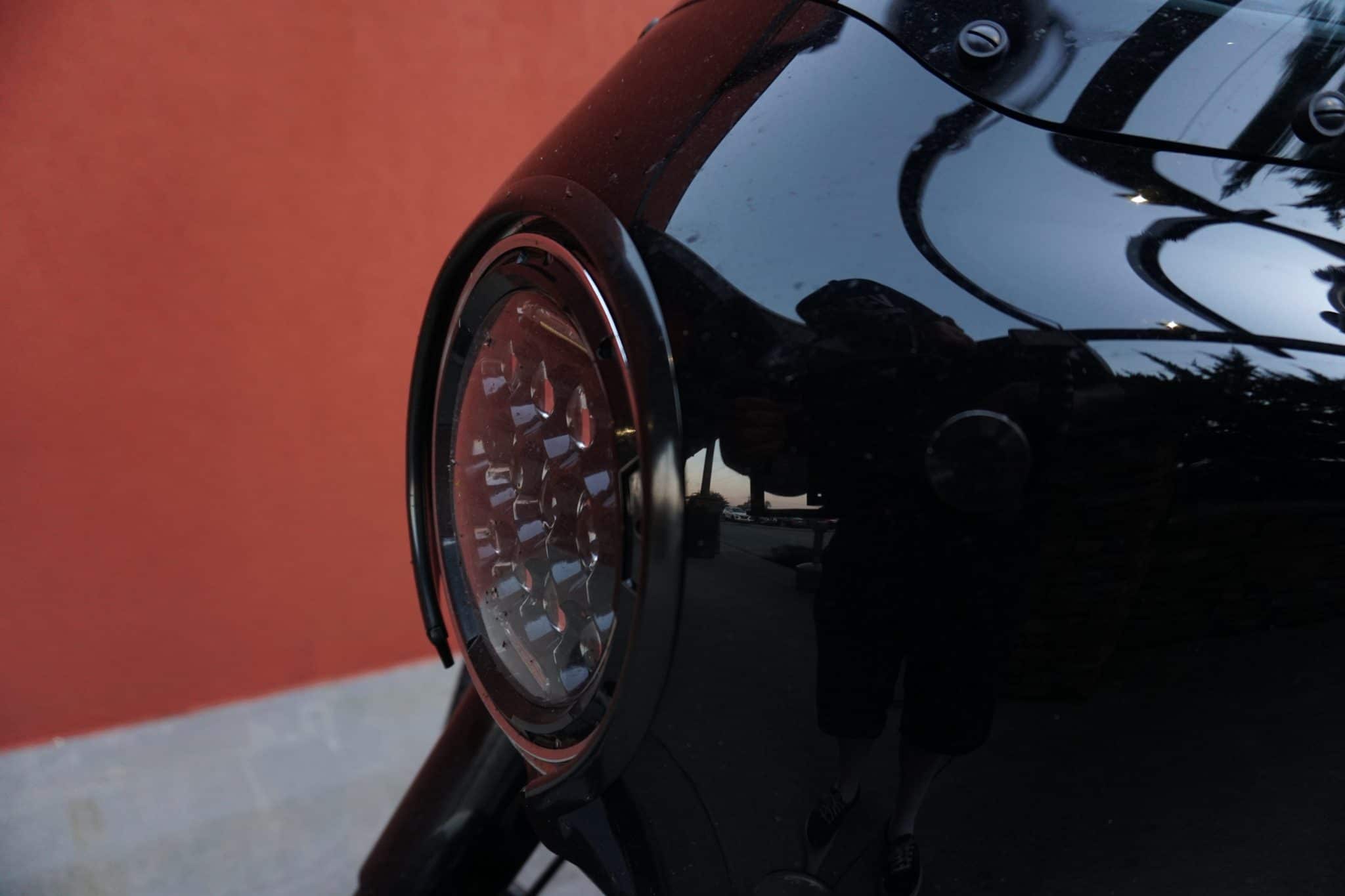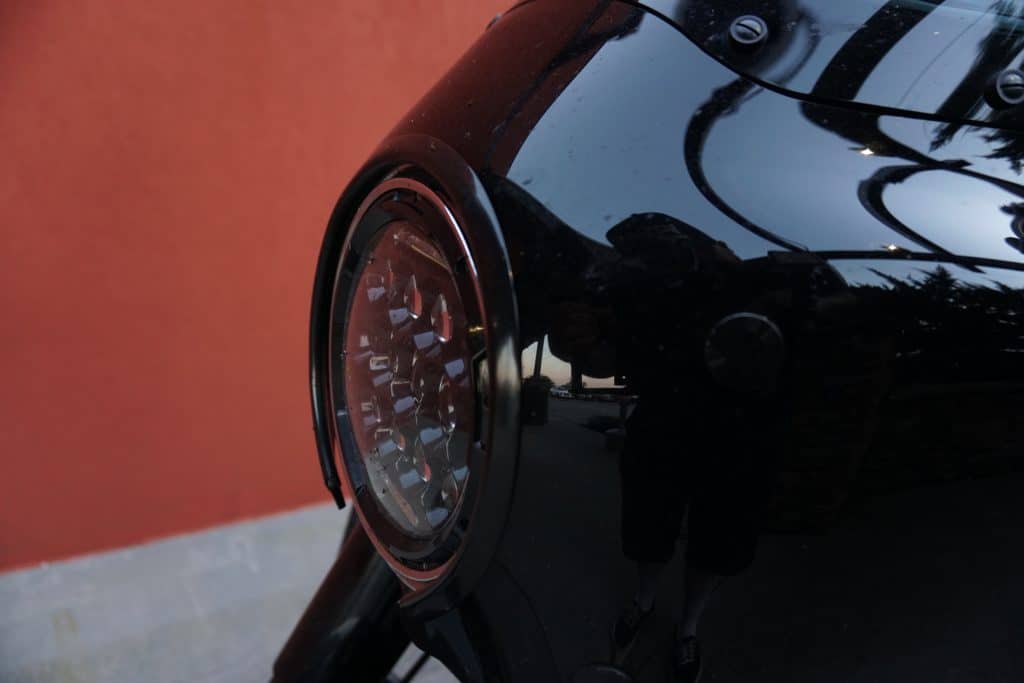 The first upgrade was swapping the Road King fenders for the cleaner look of the Street Glide fenders. I was fortunate enough to score a sweet deal on some take offs from a friend, add a Memphis Shades fairing and the transformation began.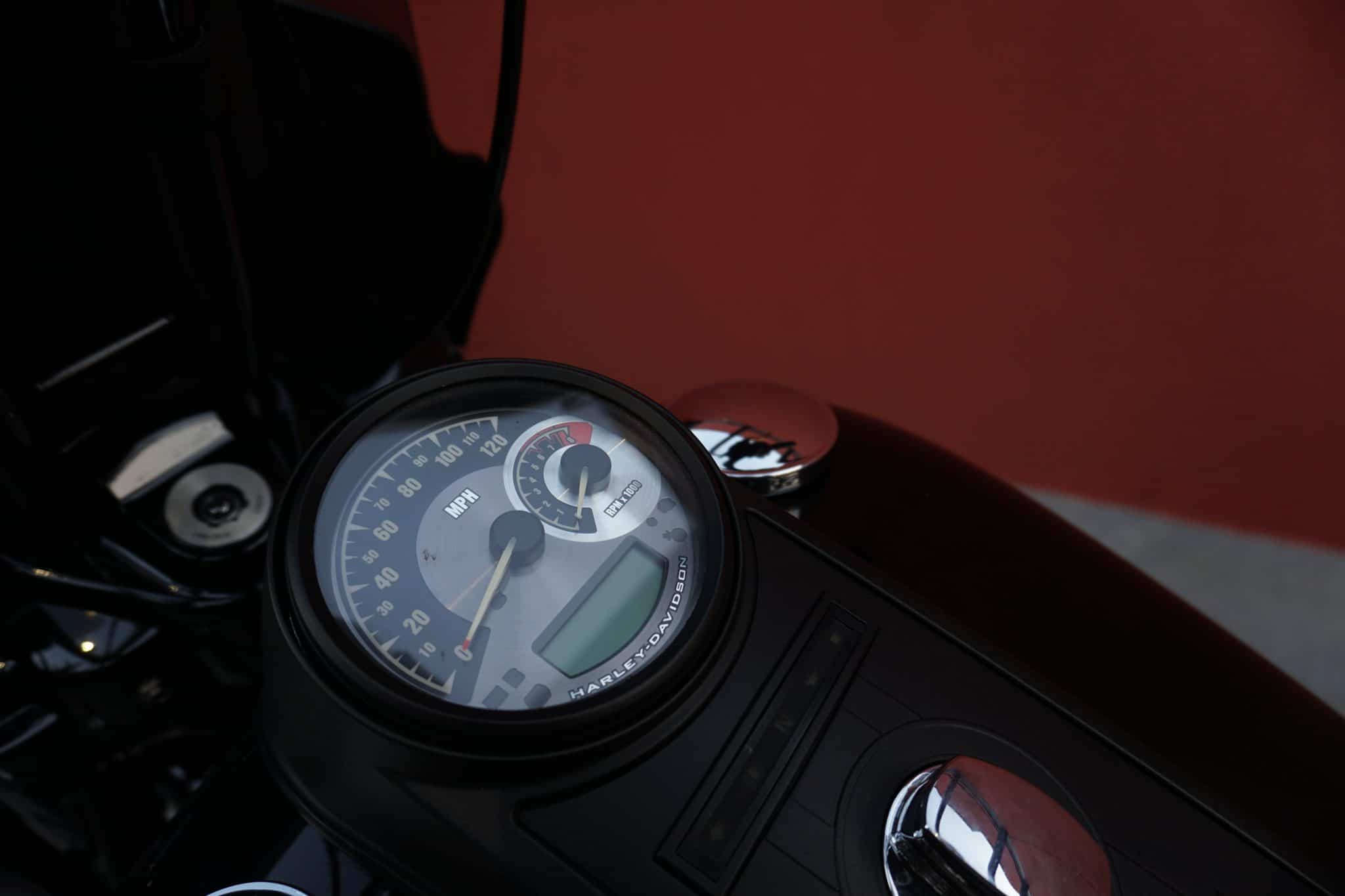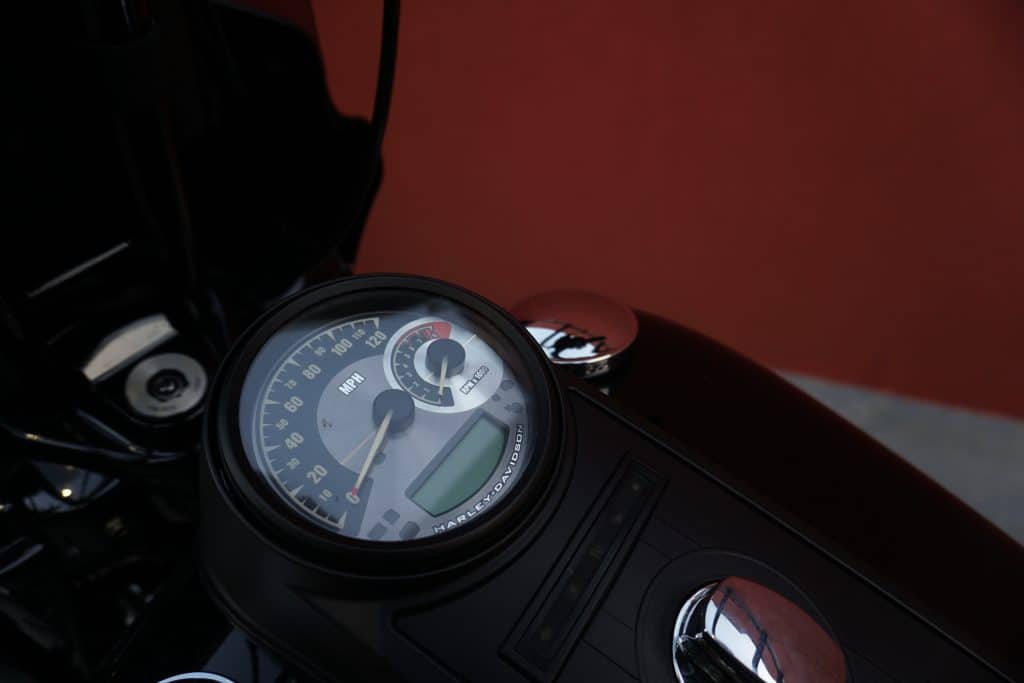 Mind you, this was before the Motor Co. started cranking out the Road King Specials. From there, pipes and air cleaner followed.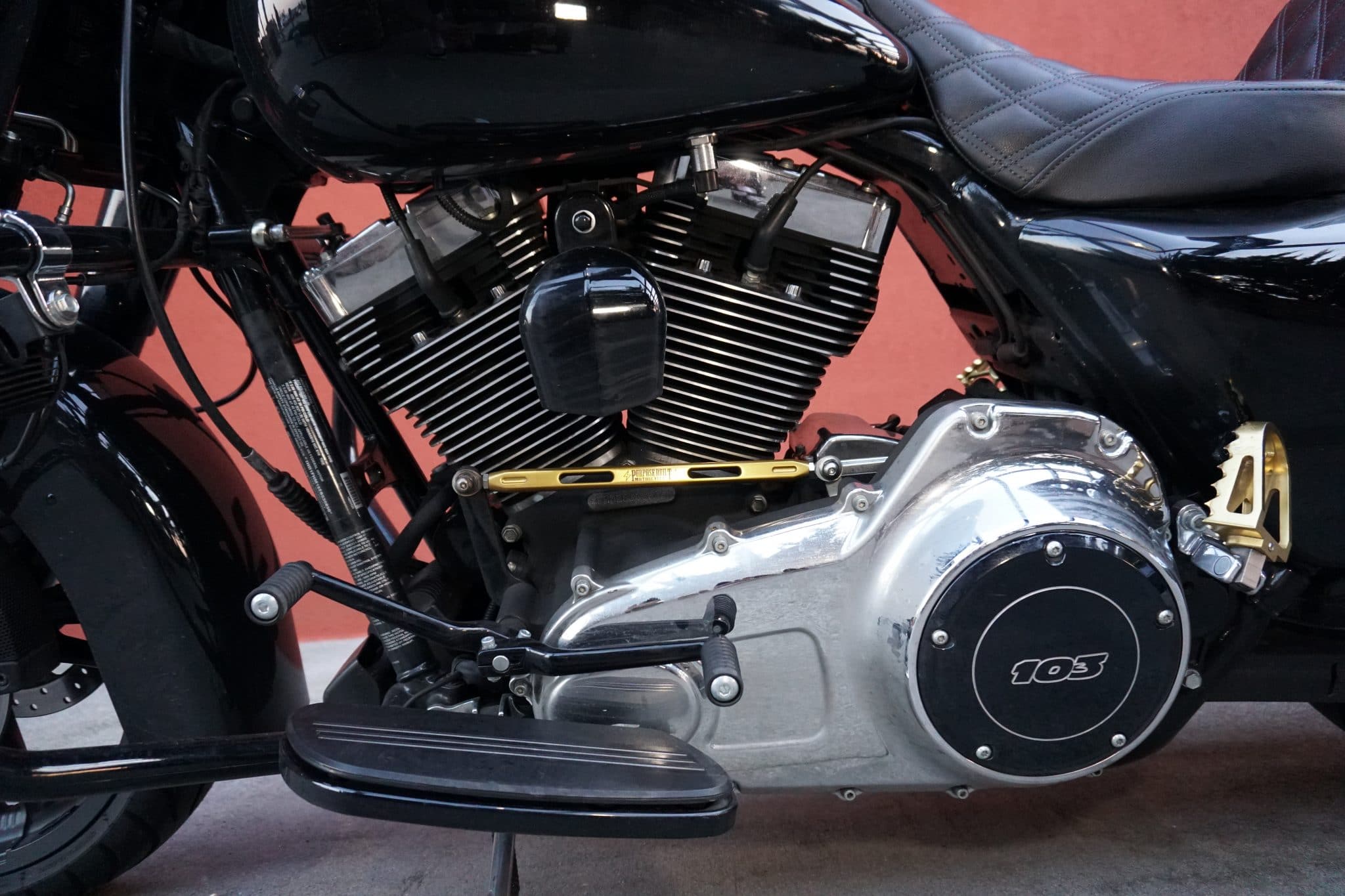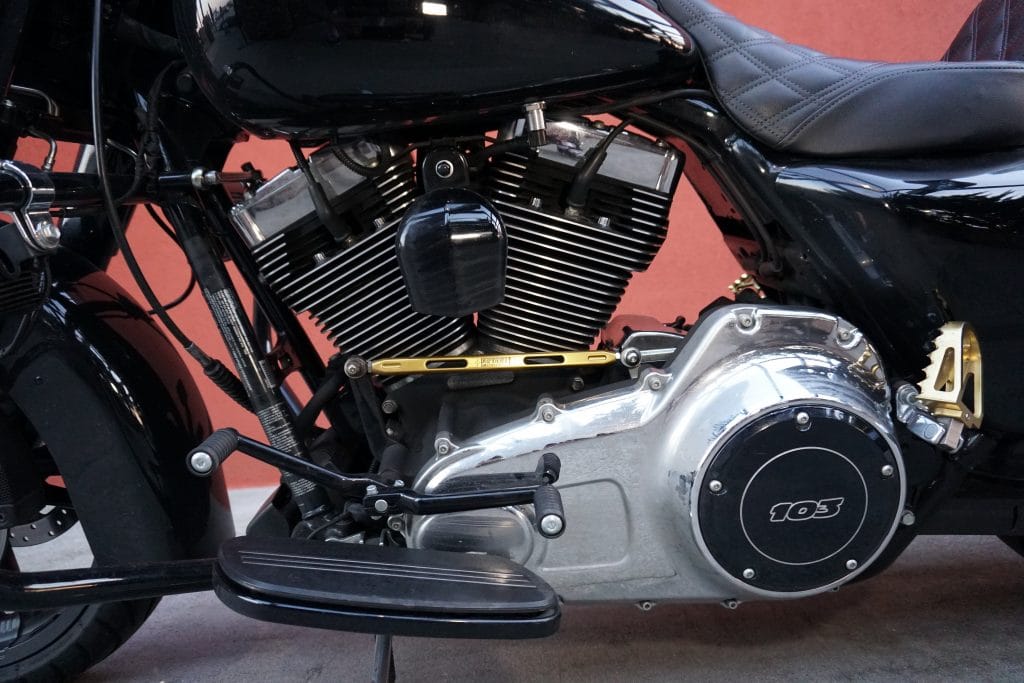 I debated on bars for another year before deciding on MX T-Bars from West Coast T-Bars. My guy, Adam Barrett from Hooligan Cycles, helped me through all of the transformations.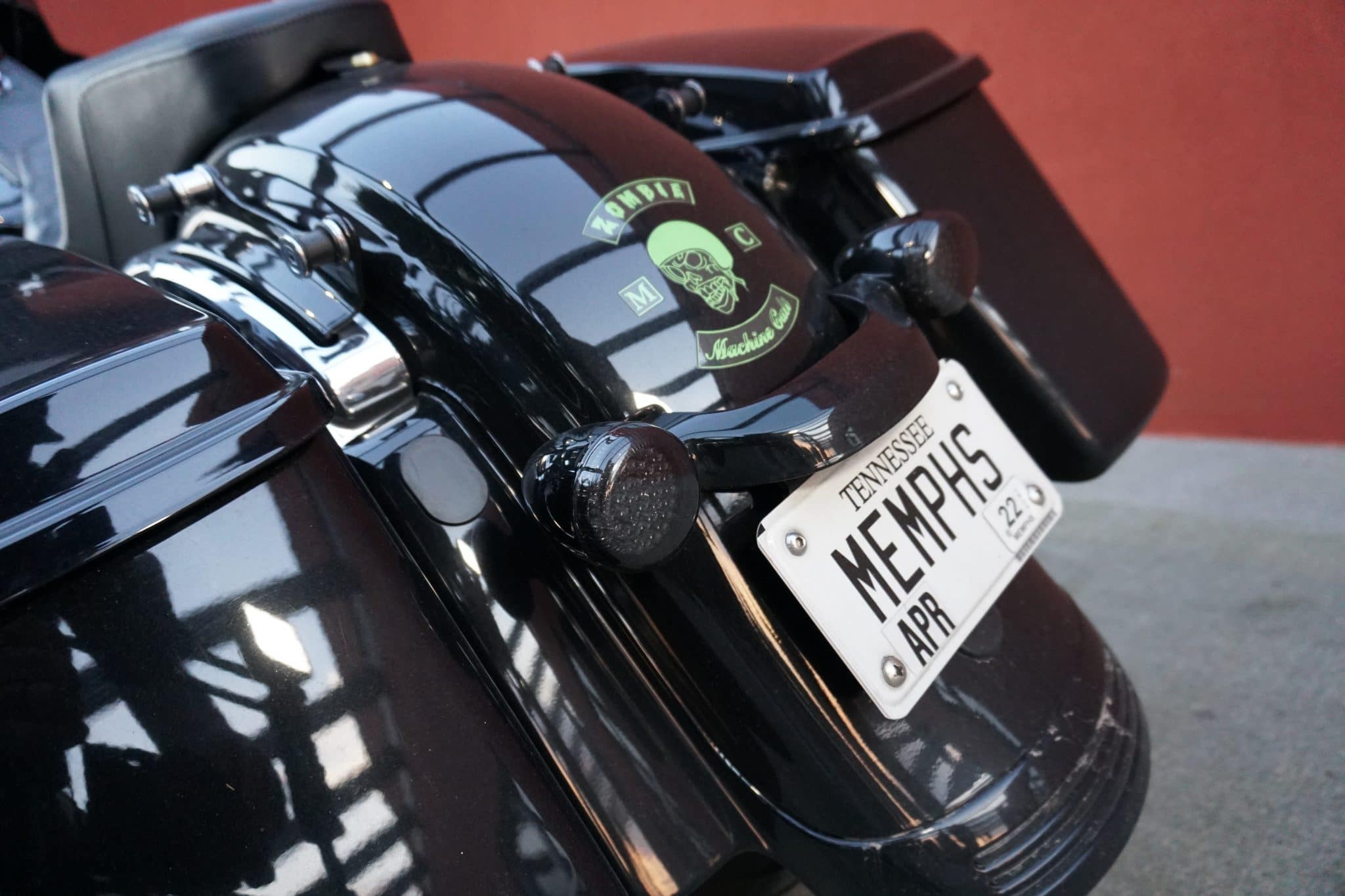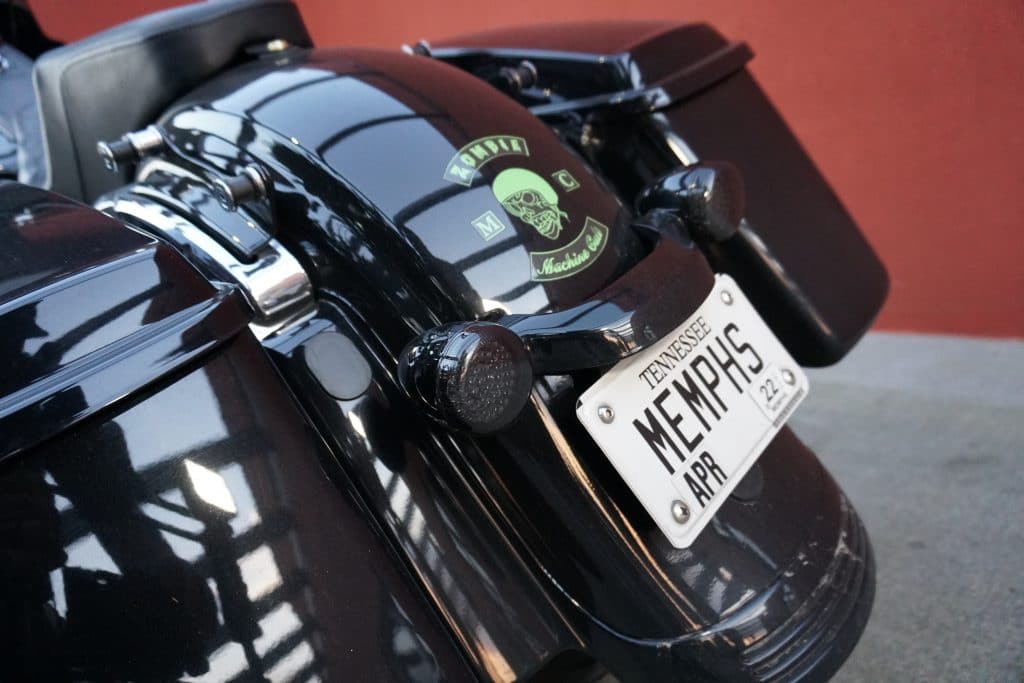 Adam had worked at an H-D dealership in Oceanside,CA and had put T-Bars on a lot of Dynas and FXRs but never on a bagger. So it was a first for both of us.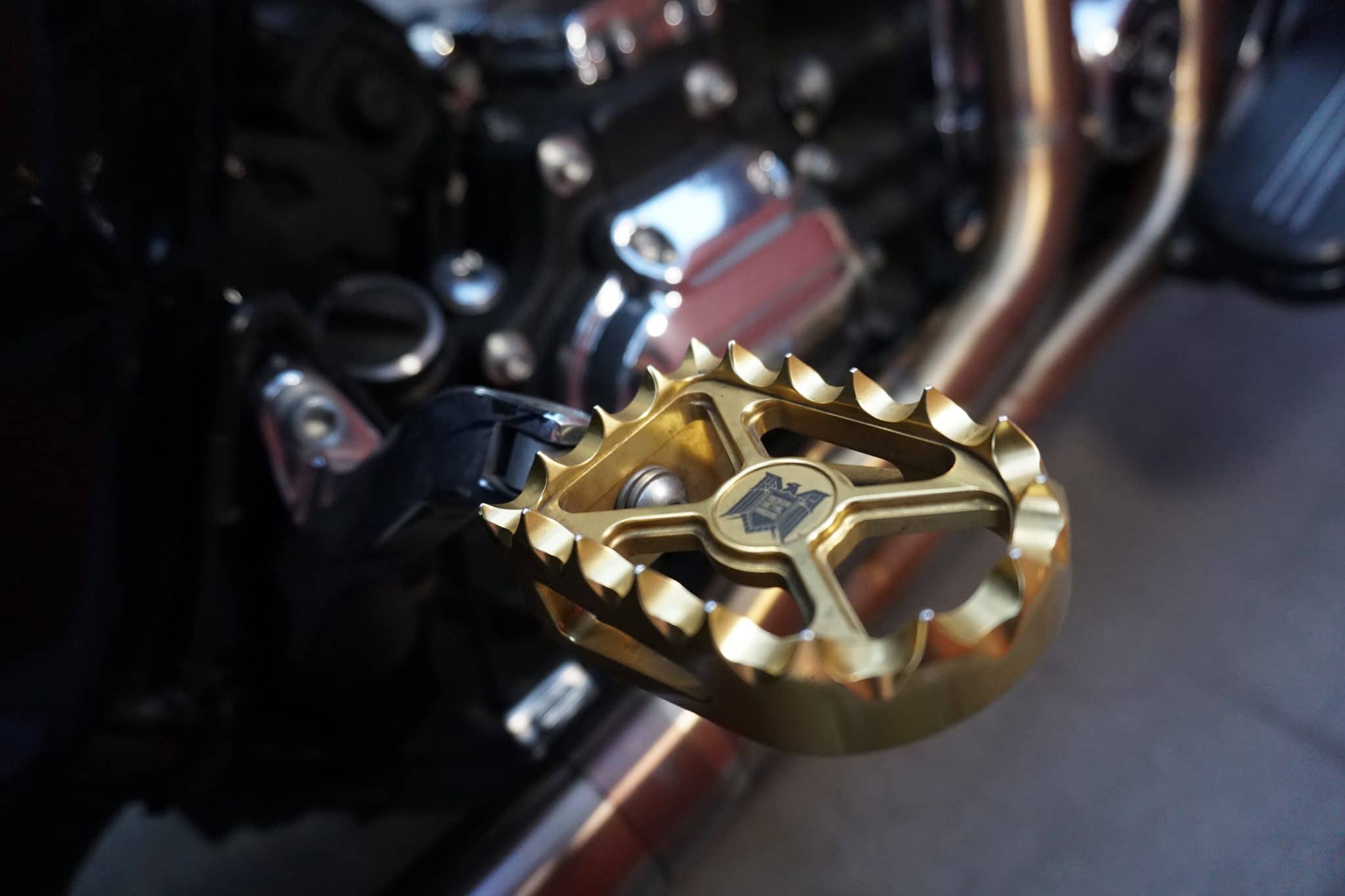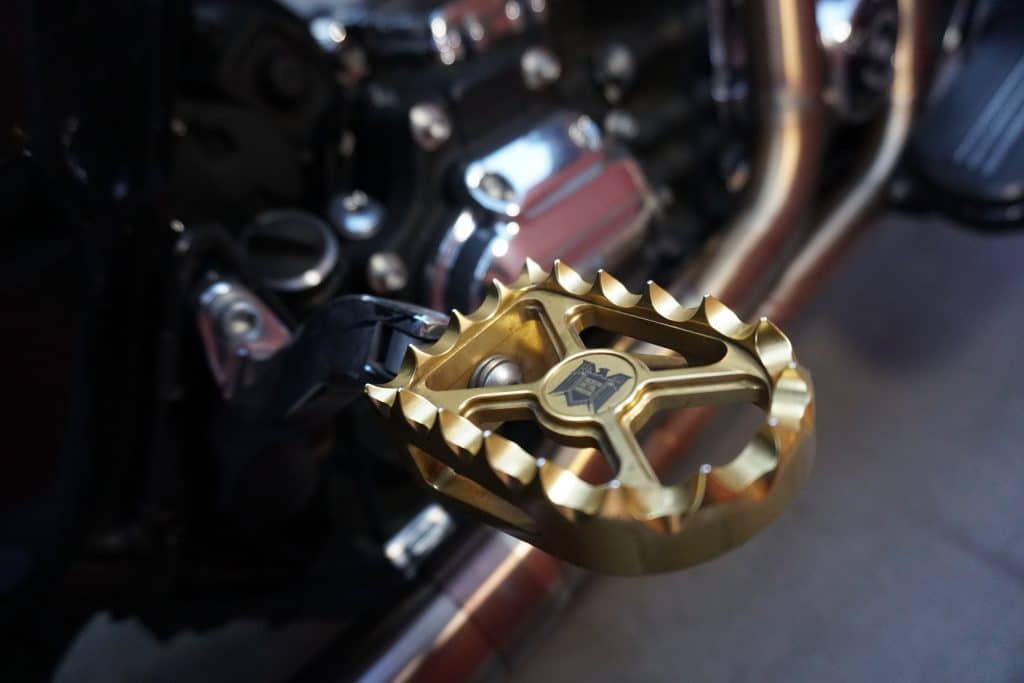 You can imagine the looks I got in 2016 from all of the "Hell yeah, brother"kind of "Bikers" in Tennessee. Probably. my favorite comment was "Get some normal fuckin' bars, Memphis!"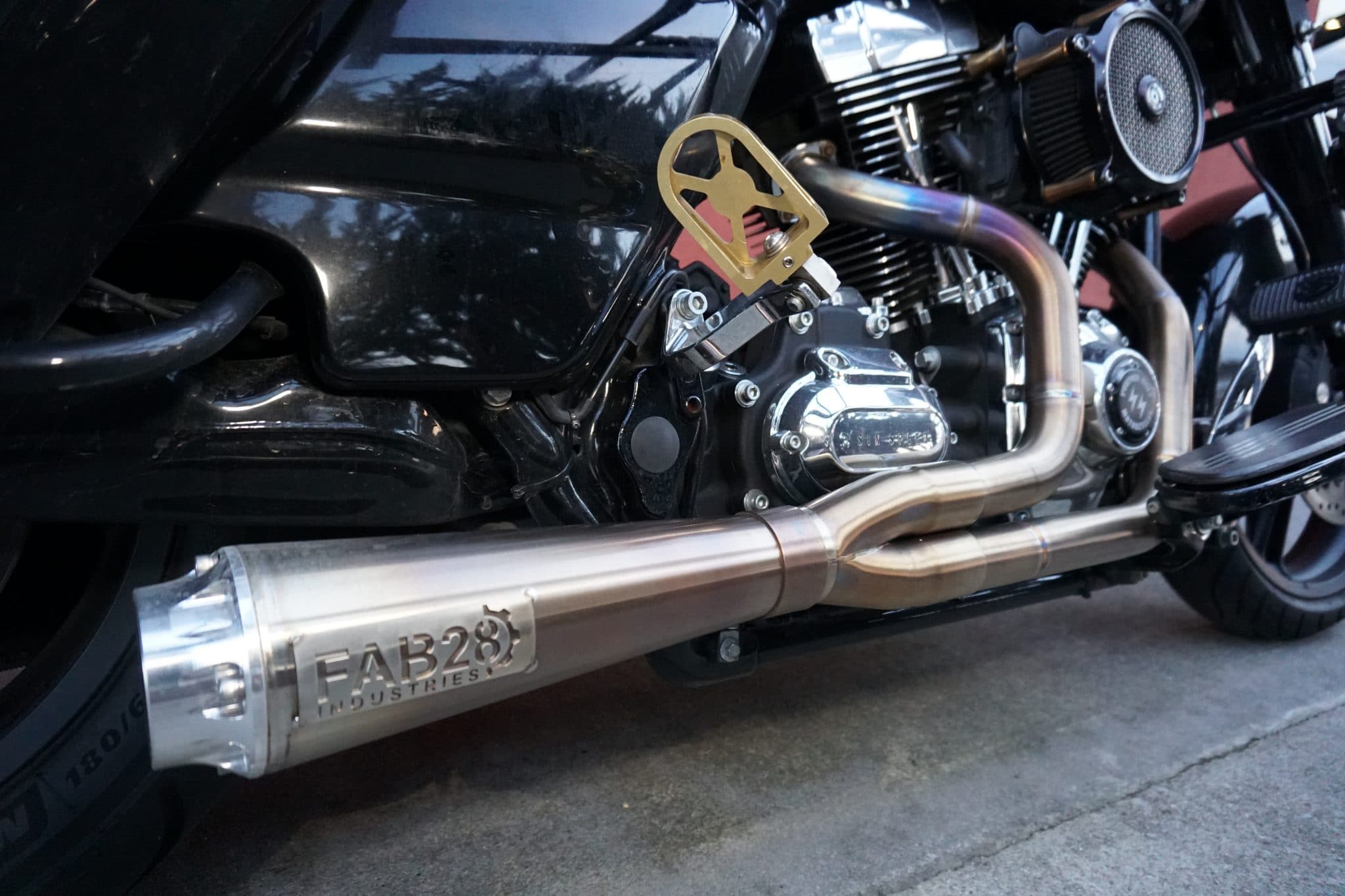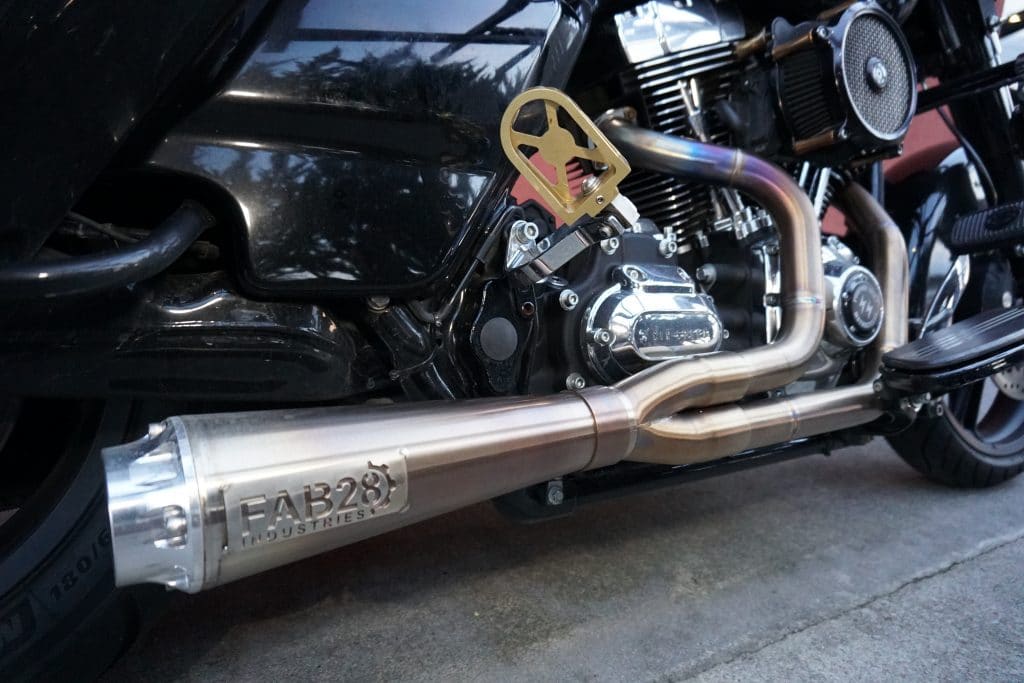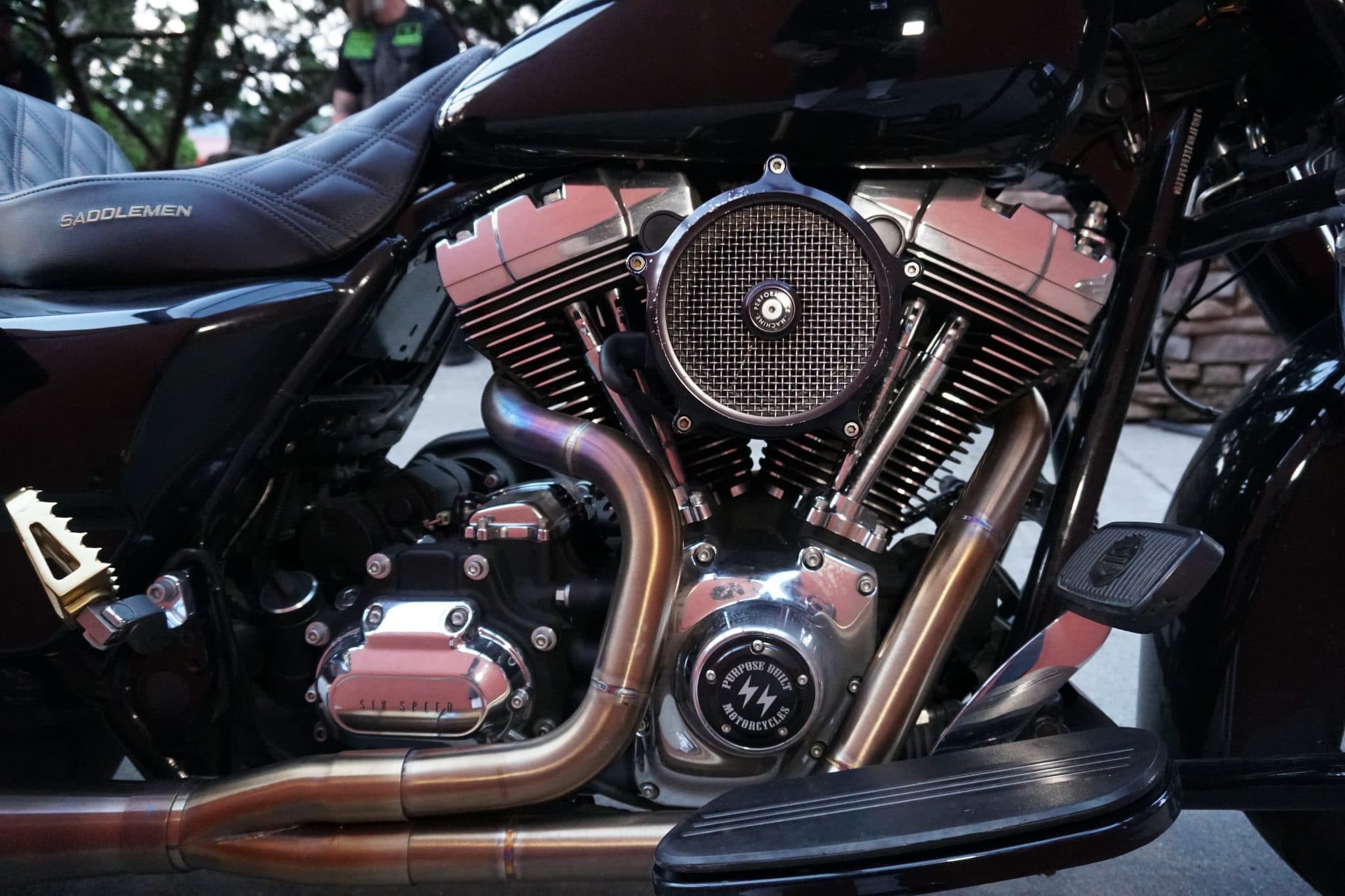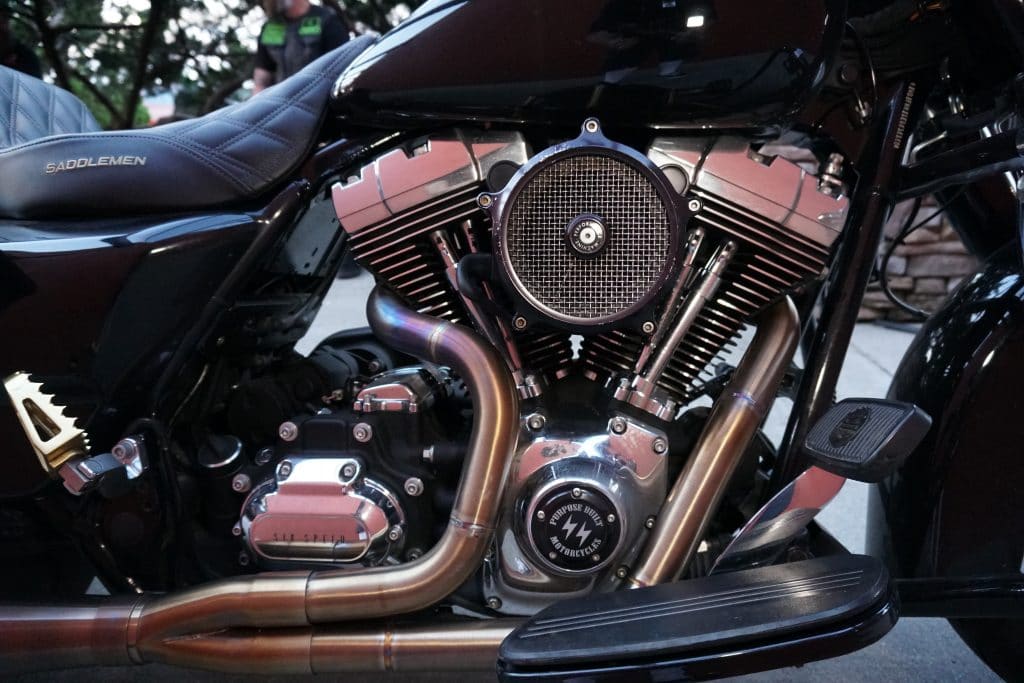 And from a friend who of course is now running similar bars on his Road Glide.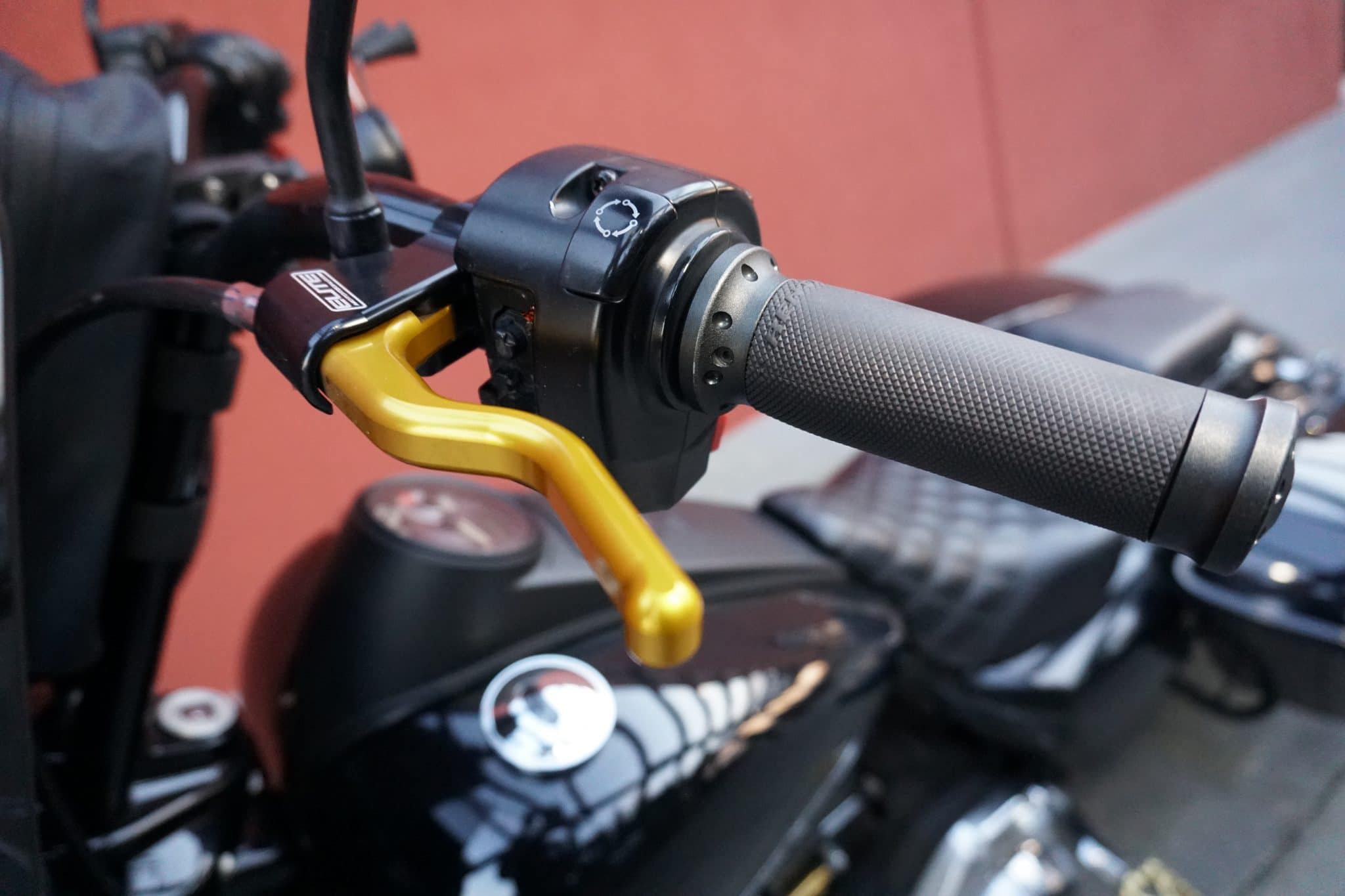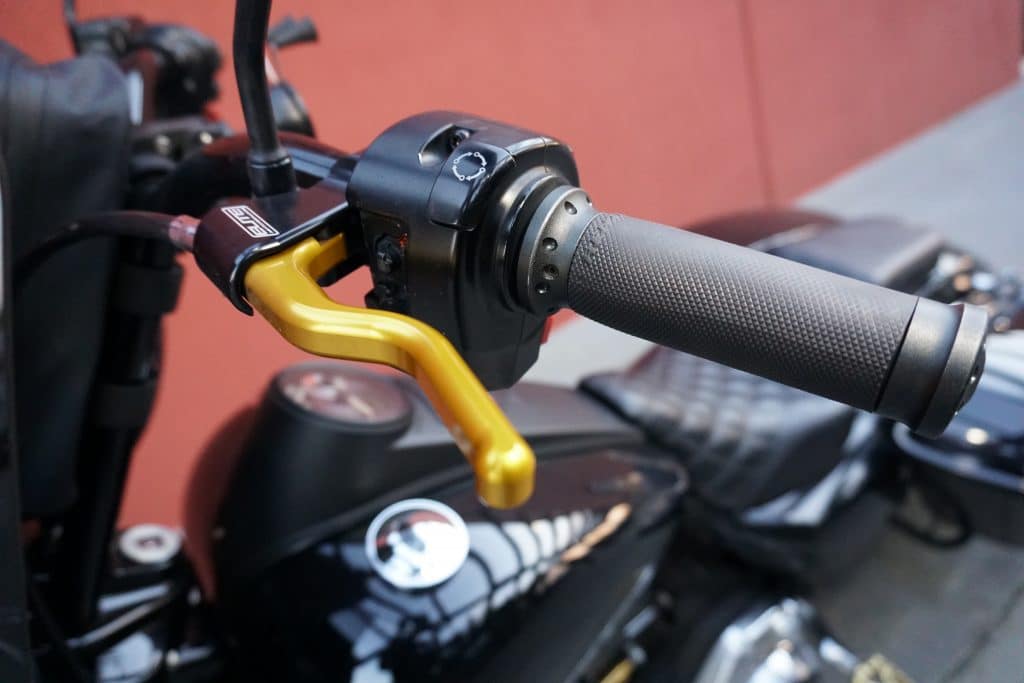 Oh how times have changed!
SPEC SHEET
GENERAL
Owner- Kevin "Memphis" Buchanan
Shop- Hooligan Cycles
Shop Phone- 615-410-3245
Website- hooligancyclesusa.com
Year/Make/Model- 2014 Harley-Davidson Road King Police FLHRP
Fabrication- Some stuff
Build Time- A bit of time
ENGINE
Year- 2014
Type- High-Output Twin Cam
Size- 103"
Builder- HD
Cases- HD
Cylinders- HD
Heads- HD
Rocker Boxes- HD
Cam(s)- SE 255
Throttle Body- HD
Carburetor-
Air Cleaner- Performance Machine
EFI Controller-
Exhaust- Fab28
TRANSMISSION
Year- 2014
Type- HD
Gears- 6 Speed
Clutch- SE
Primary Drive- Stock
FRAME
Year/Type- 2014 Stock
Rake/Stretch- 26 degrees
SUSPENSION
Frontend
Make- HD
Triple Trees- HD
Rearend
Swingarm- HD
Rear Shock- HD
ROLLING STOCK
Front Wheel
Builder/Size- HD Enforcer 19"
Tire Brand/Size- Michelin Commander III 130/60 B19
Brake Caliper- Brembo Dual ABS 4 Piston Hydraulic Disk
Brake Rotor- HD
Rear Wheel
Builder/Size- HD Enforcer 16"
Tire Brand/Size- Michelin Commander III 180/65 B16
Brake Caliper- Brembo Single ABS 4 Piston Hydraulic Disc
Brake Rotor- HD
Pulley- HD
Sprocket- HD
Belt/Chain- Stock Belt
PAINT & PLATING
Painter- H-D
Paint Manufacturer- H-D
Colors Used-Vivid Black
ACCESSORIES
Front Fender- FLHX Fender
Rear Fender- FLHX Fender
Gauges – CVO Style Speedo/Tachometer
Handlebars- West Coast Tbars 14" MX Tbars
Grips- RSD Tracker Grips Black Ops
Mirrors- HD
Hand Controls- Elite Mototech Clutch and Brake Levers
Throttle Tube-
Foot Controls- Purpose Built Motorcycles Shift Linkage
Floorboards- HD
Pegs- Death Metal Racing Bear Trap Pegs
Headlight- Cyron Beast
Taillight – Stock
License Mount- Stock
Front Turn Signals- None
Rear Turn Signals- Custom Dynamics LED
Engine Bar- HD w/ off road LEDs
Seat- Saddlemen LS Step Up
Fairing- Memphis Shades Road Warrior