Arai Helmets Regent-X Helmet Details
V-Twin Visionary front man Jeff G. Holt discusses the Regent-X helmet, the quality that the Arai Helmets brand is known for, and why so many people trust it.
Born from Arai's exclusive Formula One helmet technology, the Peripherally Belted Complex Laminate Construction shell packs light weight and strength. The upper edge of the eye port gets reinforcement via Arai's Peripheral Belt. It's custom woven in-house with proprietary super fibers thus increasing shell strength without adding thickness or weight.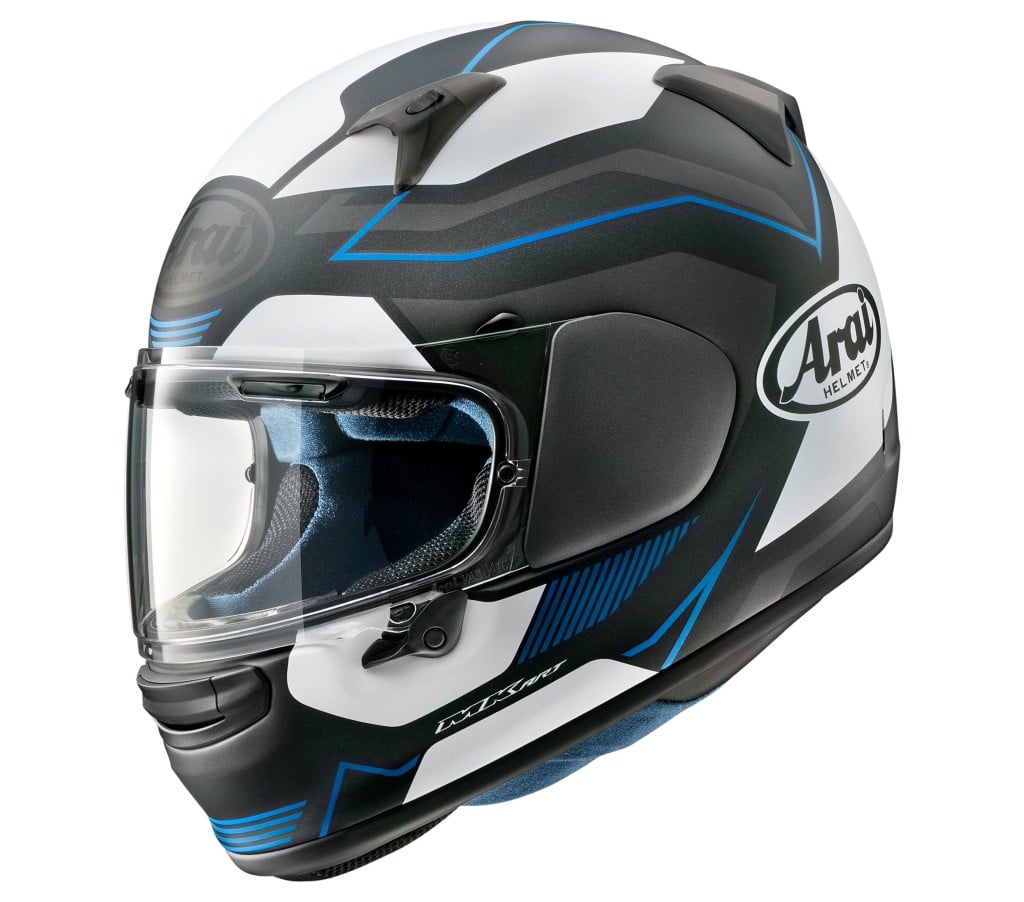 The Regent-X, along with all Arai Helmets models available in North America, also meets or exceeds the SNELL M2020 standard. However, they all first satisfy Arai's stringent in-house criteria. Get the full details on the full face lid here.