S&S Cycle High-Volume H-D Oil Pump
JGH of VTV discusses the S&S Cycle higher-volume and better made oil pump in a V-Twin engine and why the USA-made pump is a good choice.
S&S Cycle precision machines each pump from billet aluminum. The pumps feature independent scavenge sections for the flywheel cavity and cam chest. Debris screens in both sections also scavenge pickups. Addtionally, the magnet in the cam chest helps prevent debris from entering the pump. Your engine receives increased flow capacity on both the feed and scavenge sides. And finally, the pump packs an adjustable pressure relief valve that adjusts with the unit installed in the engine.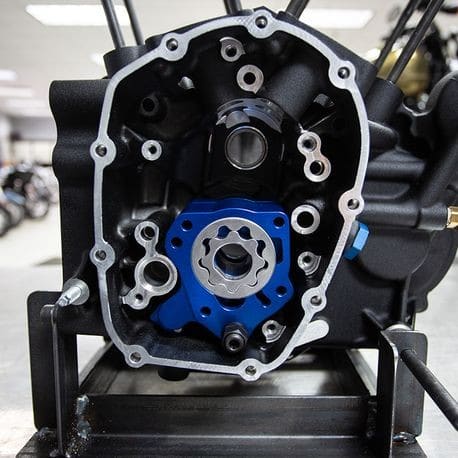 Pick one up here and see what else the company has to go with the pump.