Arai Spoiler EX2 for the Corsair-X Introduced
The Arai Spoiler EX2 was designed and developed in the ultra-competitive environment of MotoGP. It's designed for increased stability and aerodynamic efficiency for the rider.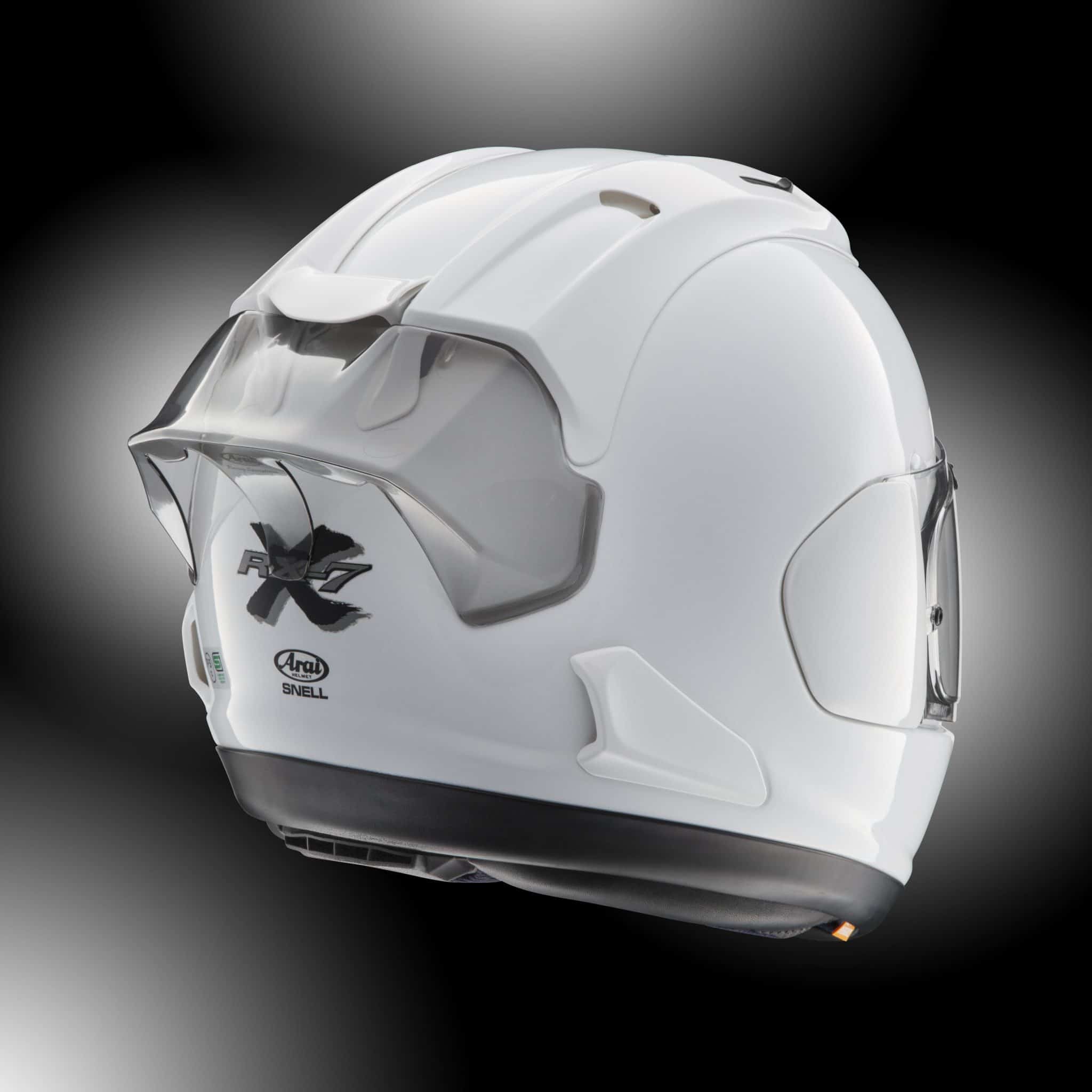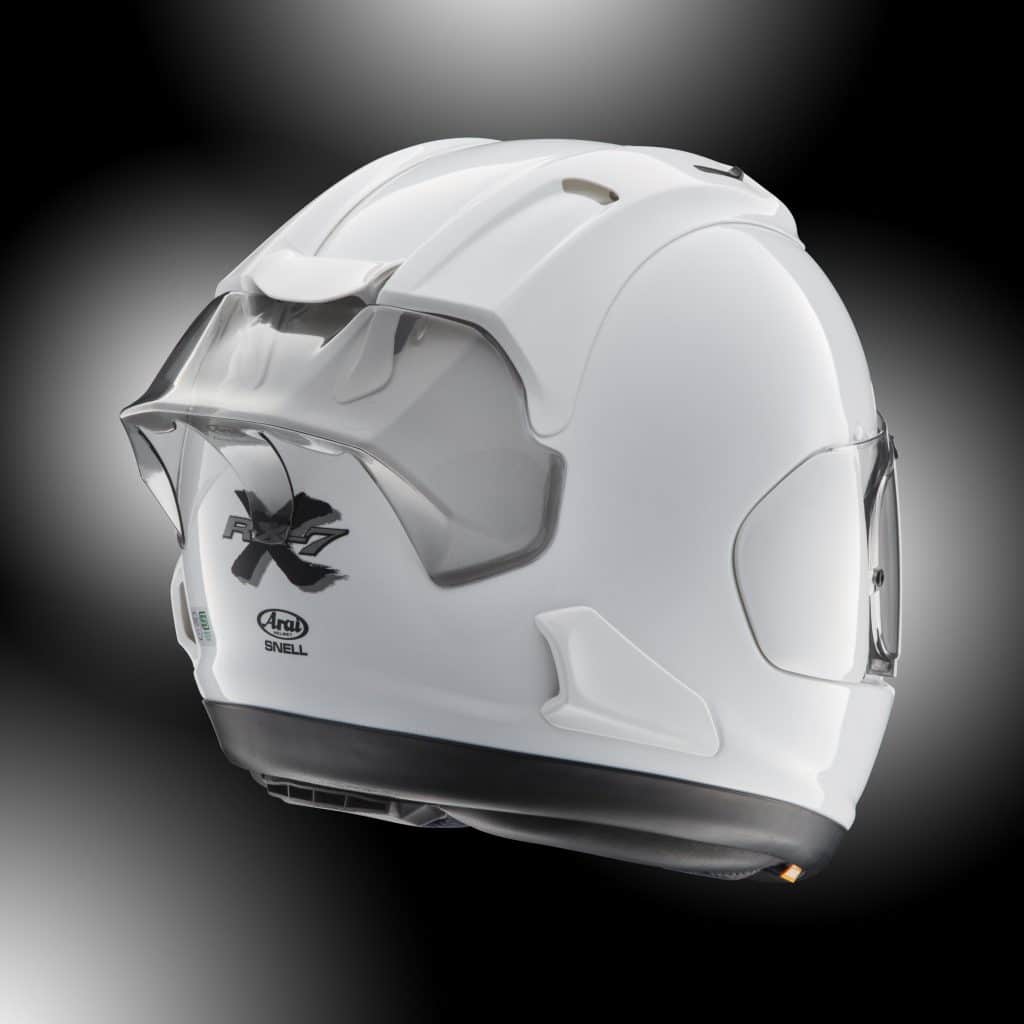 The new spoiler isn't integral to the shell and is designed to crush or detach easily when subjected to forces beyond normal use. Thus a Corsair-X equipped with the Spoiler EX2 provides maximum stability without compromising the shell you need to manage impact energy.
Initial feedback from test riders on the street suggests improved stability in turbulent air (like when passing a truck). Additionally, it reduced buffeting at the upper limits of legal street speeds. Your results may vary, but it's good to know there are some benefits beyond just looking fast.
The Arai Spoiler EX2 will be available from your favorite Arai dealer in late September with an MSRP of $50.85.