VTV Performance Show Recap: Four Corners
The VTV Performance Motorcycle Show presented by Harley-Davidson  went down on September 5th at Durango Harley-Davidson. Folks showed up to compete in several categories, including Best Engine, Best Chopper, Best Softail, and more. They had a two hour window to register. After that, the festivities kicked off.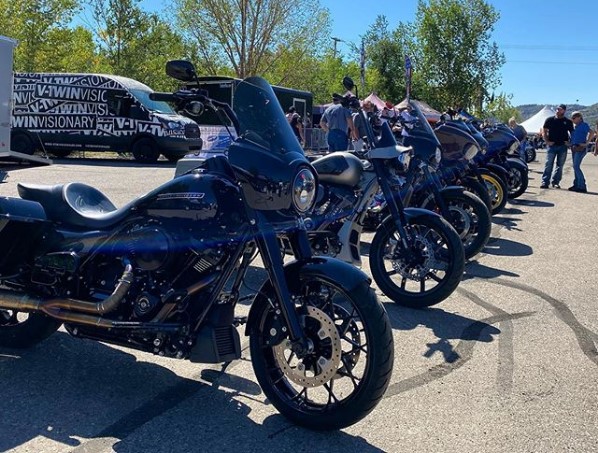 This being a performance-oriented custom bike show, the owners were pretty proud of the way their bikes ran…
Judging took place at 2pm. An hour later, we handed out the awards. Speakeasy Original did a great job making those awards, too. We couldn't have been happier.
On top of all this, our sponsors showed off their latest and greatest products as well. Among them, Barenjager Honey Liquer, which we were all too happy to demo…
The real stars of the show were made of iron, however. Here's a quick look at some of the sweet custom motorcycles on hand for the festivities.
The V-Twin Visionary Performance Motorcycle Shows continue next month in Tennessee and California. Additionally, so does the VTV Smoky Mountain Tour. Follow us on Facebook and Instagram for more updates.