Arlen Ness: All-New Performance Brake Rotors
The team at Arlen Ness has been hard at work developing and testing performance brake parts for your motorcycle. After countless hours of development they've introduced their new 14-inch Billet Big Brake Rotors, 13-inch Stainless Big Brake Rotors, and Stainless Steel Floating Rotor Hardware for Harley-Davidson models.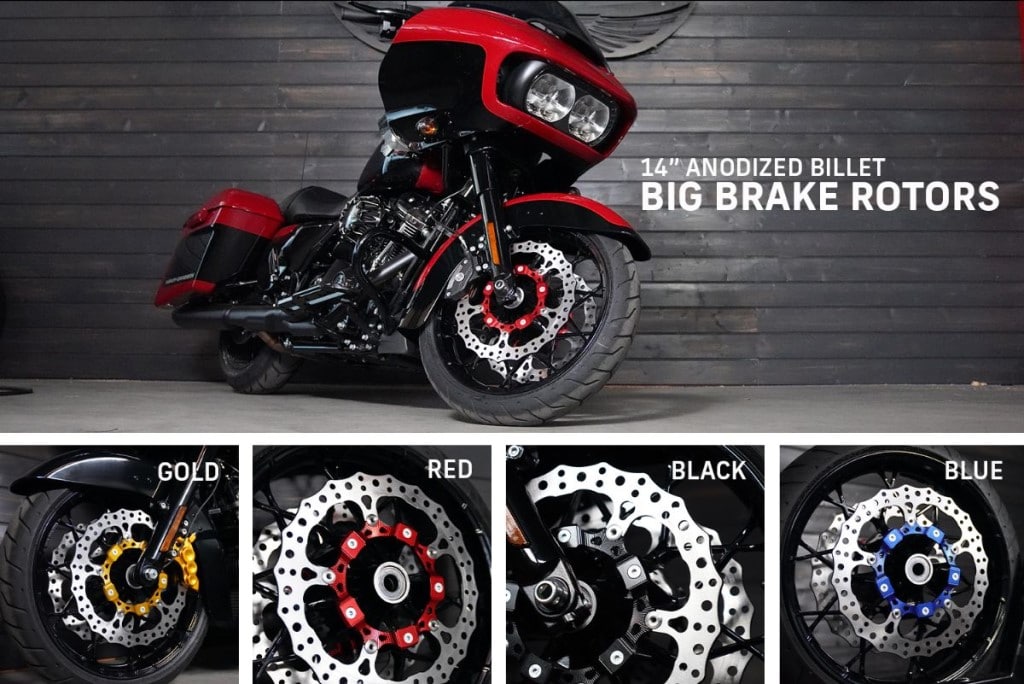 The 14-inch anodized rotors pack a CNC machined billet inner carrier version of Ness' performance Big Brake Rotor Series. The company tells us the 14-inch Big Brake Rotor Kits drastically improve braking performance. They also upgrade the style of your factory front wheel. Shown here is the 420 High carbon Stainless Steel Jagged Rotor. It's drilled for optimum performance and heat dispersion. Each kit also includes billet brake caliper adapters for properly relocating your factory caliper to the correct position. The rotor utilizes your factory brake caliper, rotor hardware. and brake hose. This is a bolt-on installation with no need to re-bleed the brake system. Arlen Ness designed them for `14-up Harley-Davidson FLT touring models equipped with spoke-mounted rotors.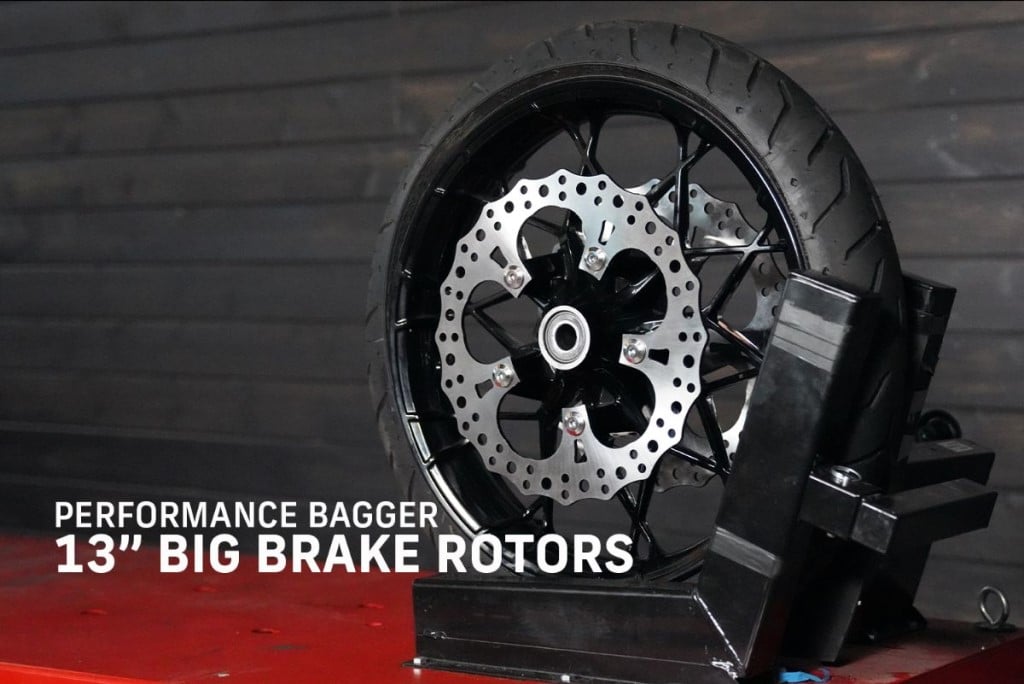 With many, if not all, of the same characteristics as its larger 14-inch sibling, the 13-inch Big Brake Rotors give you a somewhat smaller option if you don't want to go all the way up to a 14-inch.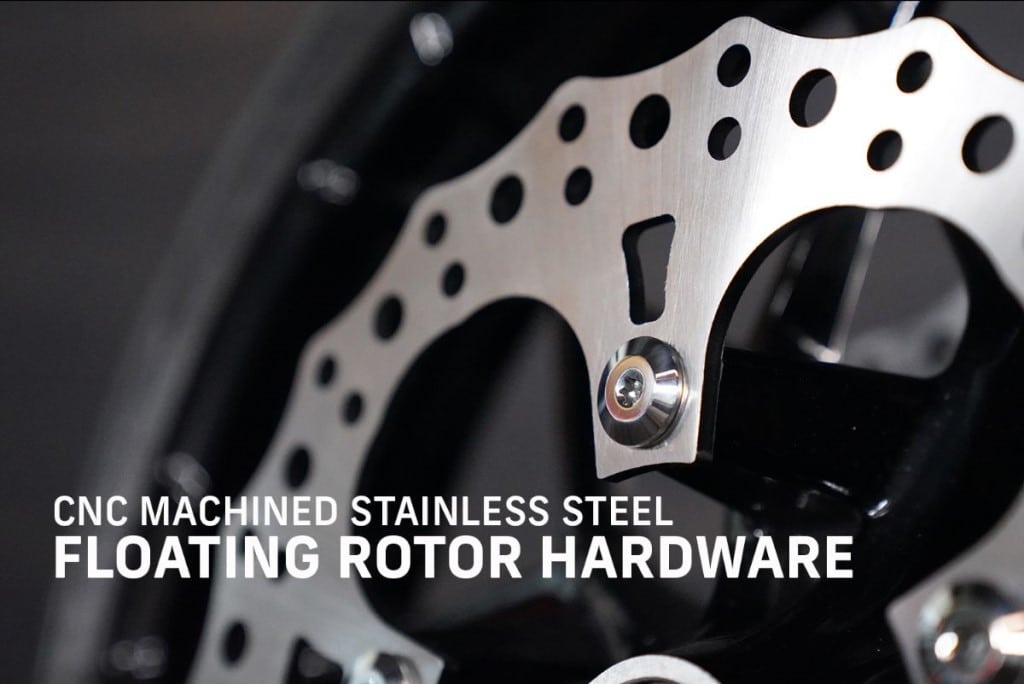 The company also makes full floating brake rotor hardware made from forged piece stainless steel. Each bolt is CNC machined into a custom radius shape. Torque style fasteners also provide proper torque during rotor installation. Ness forges the bolts and bushings into one, giving each full floating bolt head its unique custom shape. Hardware fits `14-up FLT/bagger front wheels with spoke mounted front rotors. Each hardware kit includes five full floating rotor bolts and spring washers. Check out all of the new motorcycle brake rotors here.