Bad Dad Complete Rear End Kit
The Bad Dad Complete Rear End Kit packs the company's most popular rear end components in one easy to order kit. This complete kit includes Bad Dad's Summit Rear Fender, stretched bags and Snap-in Side Covers with your choice of taillights, plug-n-play wiring harness, LED plate frame, and free US shipping.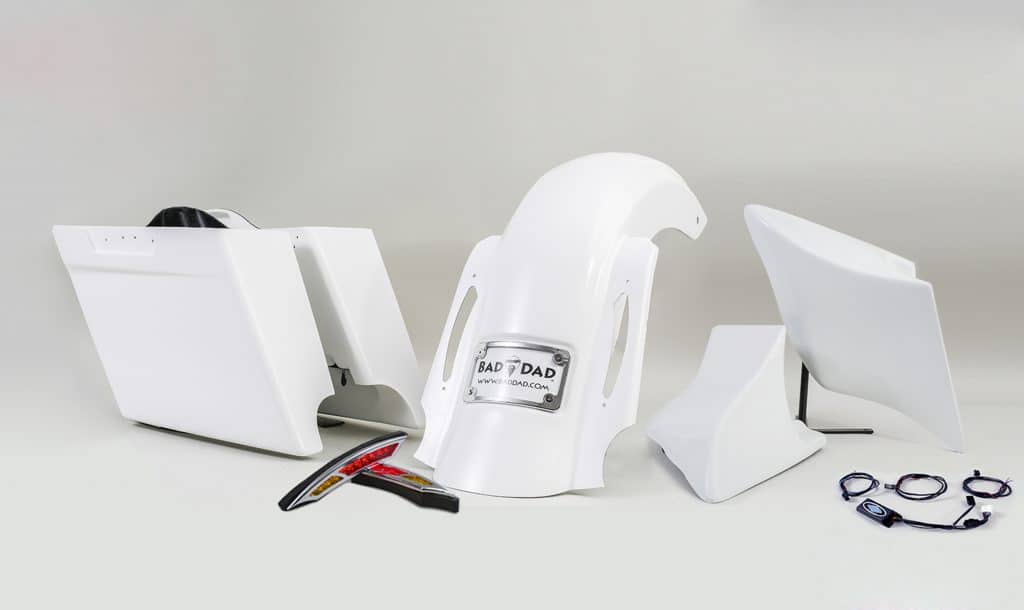 All of the parts in this kit are pre-drilled, pre-fit, and pre-wired to be a direct fit for your bagger project. Kits are available for any 1997-2018 Touring model and fit any exhaust configuration.
Find out more about the Bad Dad Complete Rear End Kit and their other parts they make for iron like the bikes in the video on their website.