Harley-Davidson Revolution Max Unveiled
Yeah, I knew Harley-Davidson wasn't done with the Revolution when they canceled the V-Rod. I knew you'd come back to me, H-D. Too much blood and treasure went into the liquid-cooled 60-degree platform to just abandon it completely. The real question was what would the MoCo do with it in the afterlife? Resurrection a la Road Glide? A cheaper version, like the Dyna was to the FXR?
Reincarnation. It was reincarnation. Not as one bike, but at least two. Over the last year or so, Harley-Davidson has announced new models powered by the Revolution Max 60-degree V-twin. As you may recall, the V-Rod was also powered by a 60-degree V-twin with Revolution in its name. Both are also liquid cooled. While the Max doesn't look much like its predecessor, the influence can't be ignored (and is also rather obvious).
Displayed for the first time publicly at EICMA in Milan, Harley-Davidson® is showcasing two all-new middleweight motorcycles, including the release of information surrounding the latest signature Harley-Davidson® V-Twin engine – the Revolution® Max. The powerful all-new 60-degree V-Twin has been designed for a new range of Harley-Davidson motorcycles in two different guises – 1250cc in the new Harley-Davidson Pan America™ and 975cc in the Harley-Davidson® Bronx™. Harley-Davidson® first announced expansion into new segments including new middleweight offerings in its More Roads to Harley-Davidson® accelerated plan for growth in July 2018. These new models will both launch in late 2020 extending the iconic brand into new market segment.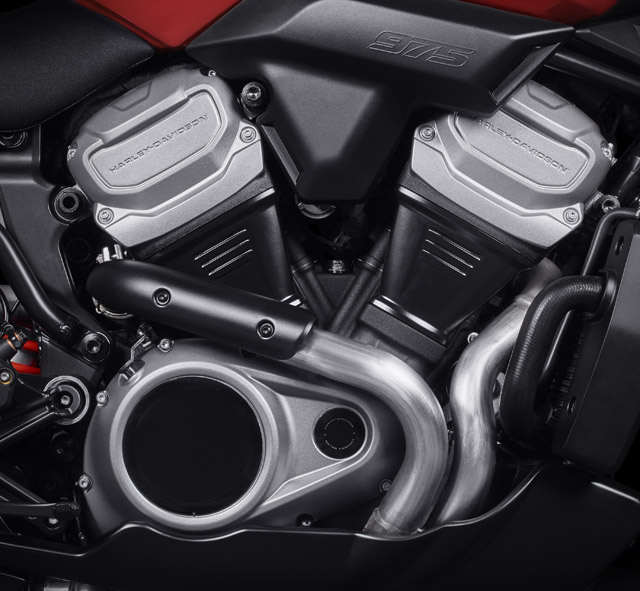 Powering both the new Pan America™ and Bronx models is the new liquid-cooled 975cc and 1,250cc Harley-Davidson Revolution Max engine. Created to power a range of new Harley-Davidson® models, the Revolution® Max is designed to offer flexible performance with a broad powerband that builds to a surge of high-RPM power. Minimizing weight and maximizing performance, the Revolution® Max provides a narrow powertrain profile that is integrated into the motorcycle as a stressed member of the frame to enhance center of gravity and handling. The fully balanced powertrain has an internal counter balancer that mitigates primary engine vibration to enhance rider comfort and improve vehicle durability. Its design is bold and contoured, classic and contemporary, strong and svelte.
To optimize performance of the new Pan America™ and Bronx™ models, Harley-Davidson® tapped into the expertise of world class component manufacturers to deliver bespoke solutions for braking and tire performance.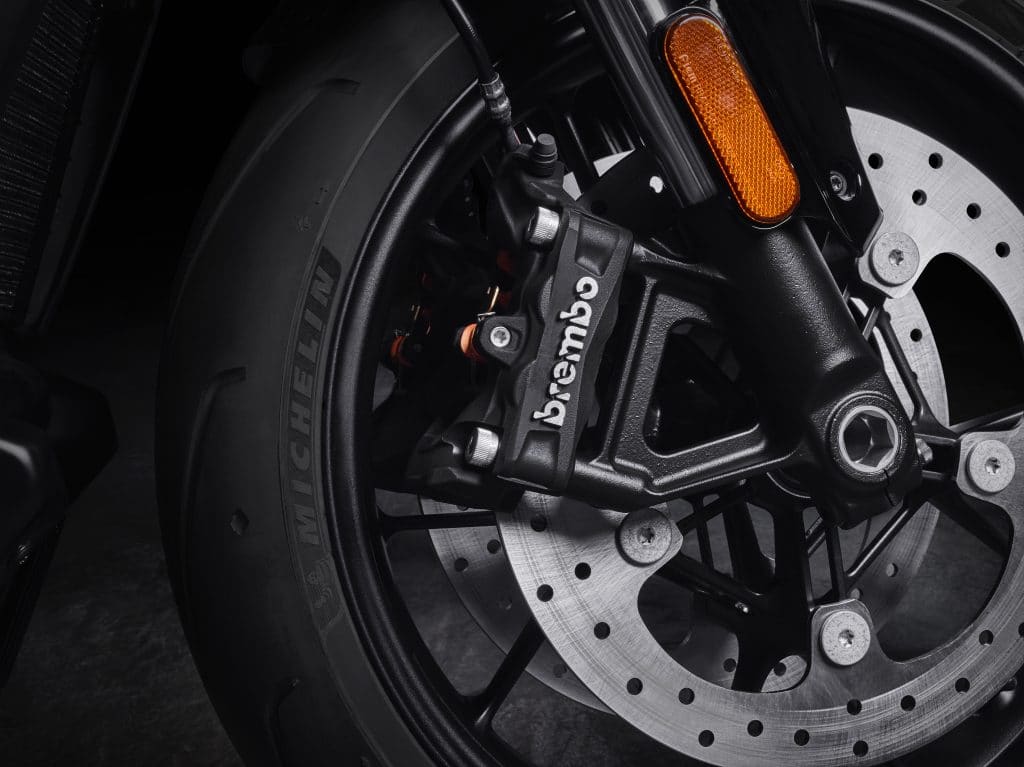 For tires, Michelin® and Harley-Davidson® have worked closely to develop co-branded tires for each motorcycle model that optimize performance, feel and grip in all conditions.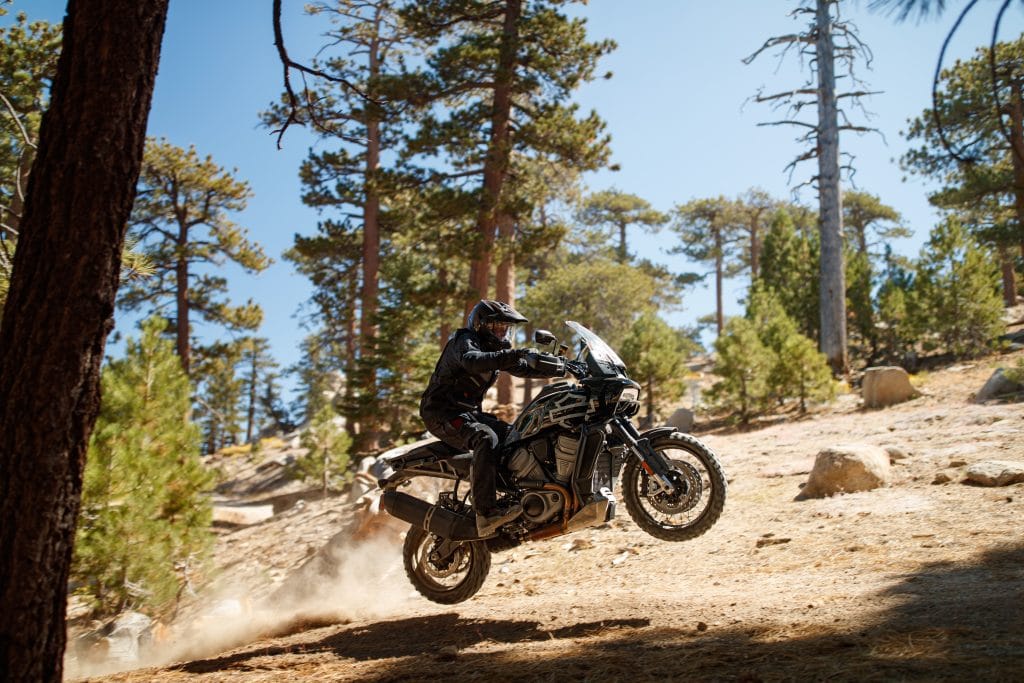 Find out more about all of Harley-Davidson's new directions and models here at the company website.