Bell Brawl Making Landfall in Vegas
A riotous two minutes. That's how long Bell Brawl riders get during each run to pull off their wildest stunts and wow both the crowd and the judges. Balancing control and chaos, contenders are scored in three categories: Energy, Control/Technique, and Style. And with one last stop on the Bell Brawl tour on October 9th, you better believe there won't be any holding back.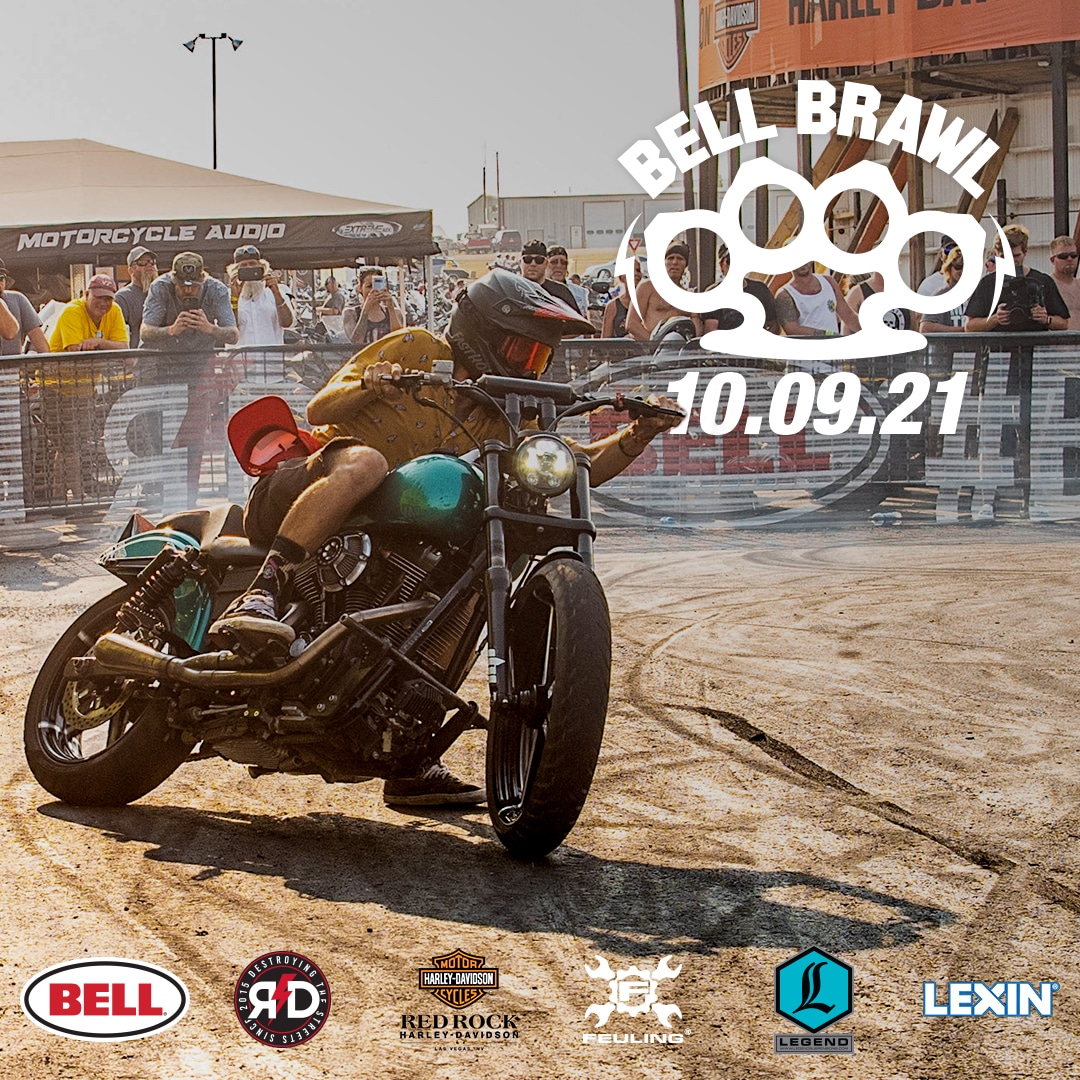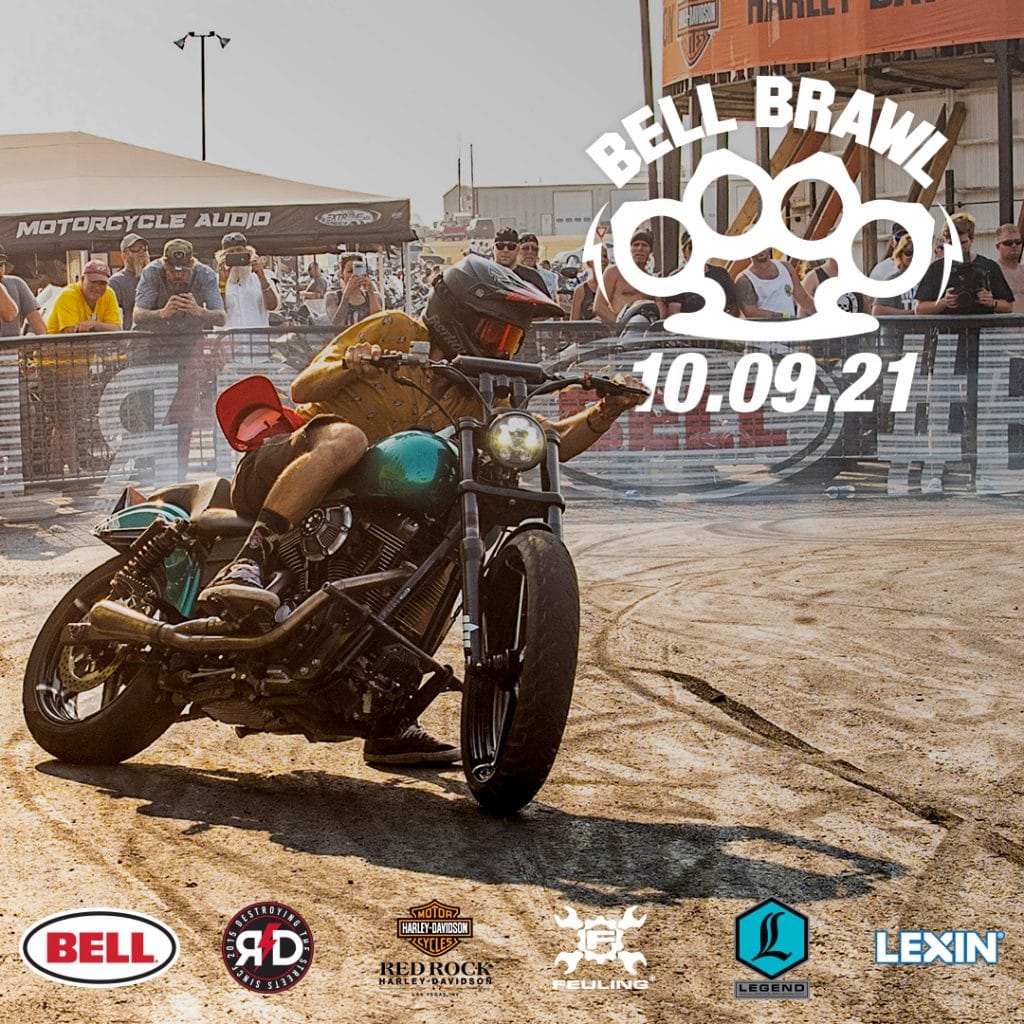 This final competition will kick off in Las Vegas, Nevada, at the iconic Red Rock Harley-Davidson, where they're expecting to draw a formidable two-wheeled ruckus.
The competitions give pro V-Twin stunt riders a platform in which to manhandle their 600+ pound motorcycles. Each rider packs a nonstop display of tire-scorching, drifting, wheelies, and more into two minutes. This invite-only event showcases the best of the best stunt riders. And the top five competitors walking away with the cash, prizes, and bragging rights. See more on the stunt competition's website.