Billet Cat Exhaust for M8 H-D Baggers
Take a gander at D&D's Billet Cat Exhaust System for 2017-2020 Harley-Davidson Milwaukee-Eight motorcycles. Specifically, for baggers here.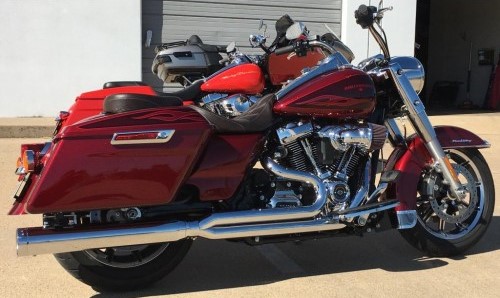 D&D engineered this M8 Exhaust system to increase low end torque and horsepower. The system comes with your choice of two different baffles: Vortex Wrapped Baffle or the new Big Bore Baffle. The 2 ½-inch core Vortex Wrapped Baffle works best on stock displacements up to 114 inches. The Big Bore Baffle works best on the bigger displacements on stage 4 114 inches and up. Get the full profile on the Billet Cat Exhaust at the D&D website. If you're at Four Corners, stop by and see us. D&D is one of the VTV Performance Motorcycle Show sponsors.