Biltwell AlumiCore Harley-Davidson Grips
Biltwell AlumiCore grips are a technical advancement in high-performance grip design for late-model Harley-Davidson motorcycles. The grips come in both Throttle-By-Wire and two-cable designs with replaceable TPV rubber sleeves. Their CNC-machined flanges and ends come in black electroplated or polished finishes. As well, the internal wedge mechanism keeps the clutch side from twisting and the TBW interface isn't a glued in plastic contraption. Rather, it's 6061 aluminum like the rest of the construction and built right in. What all that mumbo-jumbo means is that you get positive throttle control with a great-looking, long-lasting pair of grips.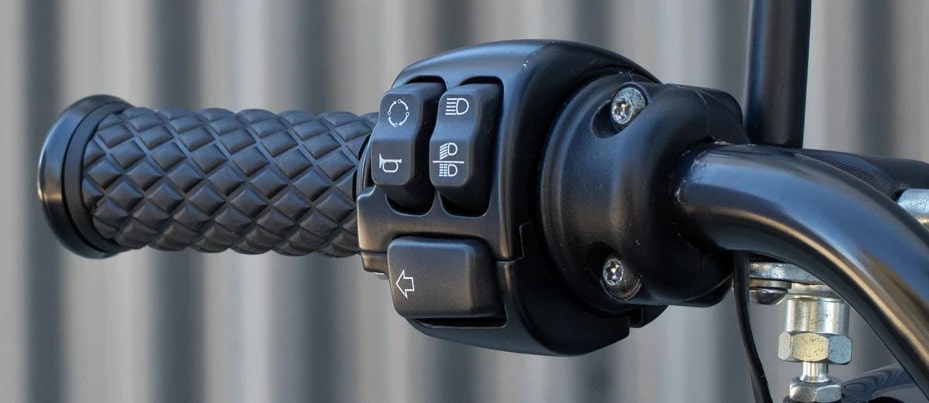 AlumiCore grips are available in two styles: Throttle-by-Wire (TBW) for select model-year Harley-Davidson motorcycles featuring this technology, and Dual-Cable for conventional H-D hand controls. AlumiCore grips ARE NOT designed for nor will they fit any other brand of OE or aftermarket hand control—DO NOT try to install them on any non-compatible brand or model of motorcycle.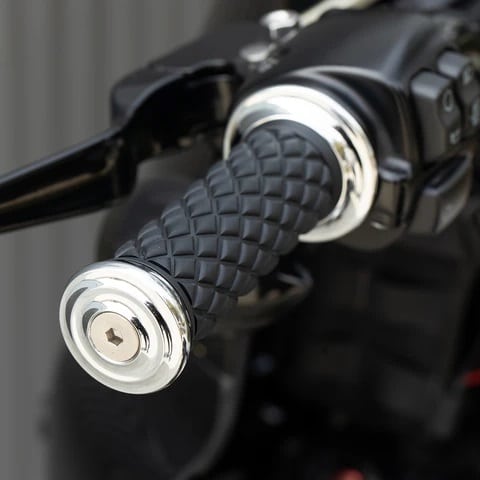 Biltwell AlumiCore grips feature one-piece, forged, CNC lathe-turned 6061 T-6 aluminum cores. Additionally, they have a TBW splined gear interface inside right grip part of the aluminum core—not a separate glued-and-screwed piece of plastic. Their replaceable Thermoplastic Vulcanizate (TPV) rubber sleeves are soft yet durable, and highly resistant to UV. Also, removable aluminum end caps make replacing the synthetic rubber sleeves fast and easy. The clutch-side grip also features an internal wedge mechanism to eliminate twisting on the handlebar. Chrome and black electroplated finishes are available as are colored replacement sleeves.