Biltwell Inc Bubbalicious Face Shields
Much like the ancient Bubbalicious Bubblegum of the 1970s, Biltwell Inc bubble shields come a variety of bright colors. However, the similarity doesn't end there.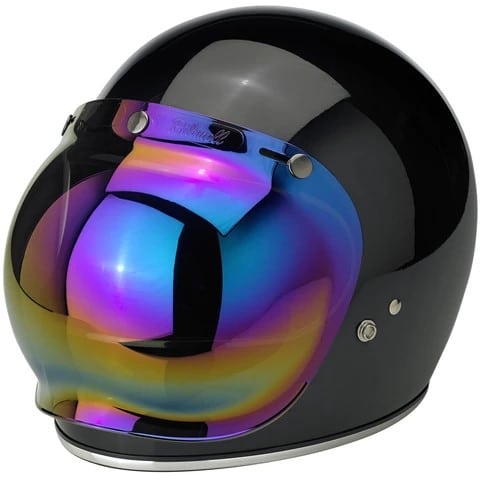 The `60s and `70s were the glory days for both this here shield and that brand of chewing gum. Bubble shields were an instant hit with the hip chopper crowd. They've remained a popular safe-riding essential in modern times also, thanks to advancements in polycarbonate technology and mold-making.
Biltwell bubble shields are a snap to install, if you start with the center snap and move outward. To clean your shield, use mild soapy water solution and a microfiber cloth to loosen bugs and road debris, then dry it with a second clean microfiber towel. Never use harsh household or petroleum-based chemicals to clean your bubble shield, especially on the inside, as they can destroy the shield's special coatings.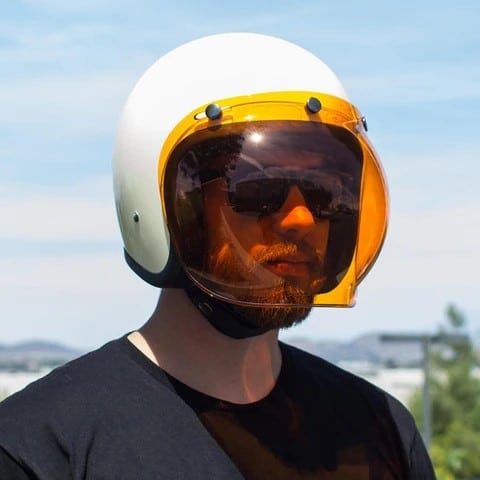 Check out all the options on the Biltwell Inc website.