Black Dragon Breakdown | Smoky Mtn Harley-Davidson
Vtwin Visionary is proud to announce that we have partnered with Smoky Mtn Harley-Davidson in Maryville, Tennessee to bring you the 8th annual Black Dragon Breakdown. This event has a ton going on all weekend with a pro-builder bike show, drag racing, ride-in bike show, booze and bands.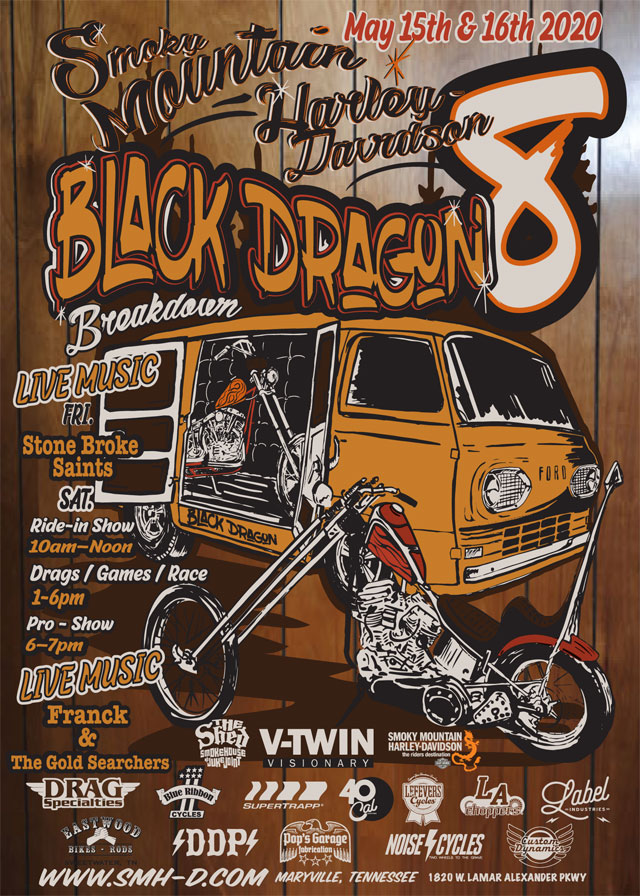 The 8th Annual Black Dragon Breakdown kicks off with a free show Friday night featuring Stone Broke Saints at 7:30pm. Saturday's schedule packs the ride-in custom show, games, drag racing, pro show, and more, starting at 10:00 in the AM. Finally, at 8:30pm Franck & The Gold Searchers take to the stage bringing live music to bear.
For more information, visit the bike show page.