Brock's V-Twin Bitubo FXR Shock install
In this clip, V-Twin Visionary installs a set of sweet Bitubo chrome shocks on our project Harley-Davidson FXR.
Bitubo presents its WMEo series rear twin shocks in chrome and black, for select Harley-Davidson models. The WMEo shocks allow a remarkable overall improvement over the factory shocks as well as improved handling at higher speed, higher loads, and variable terrain.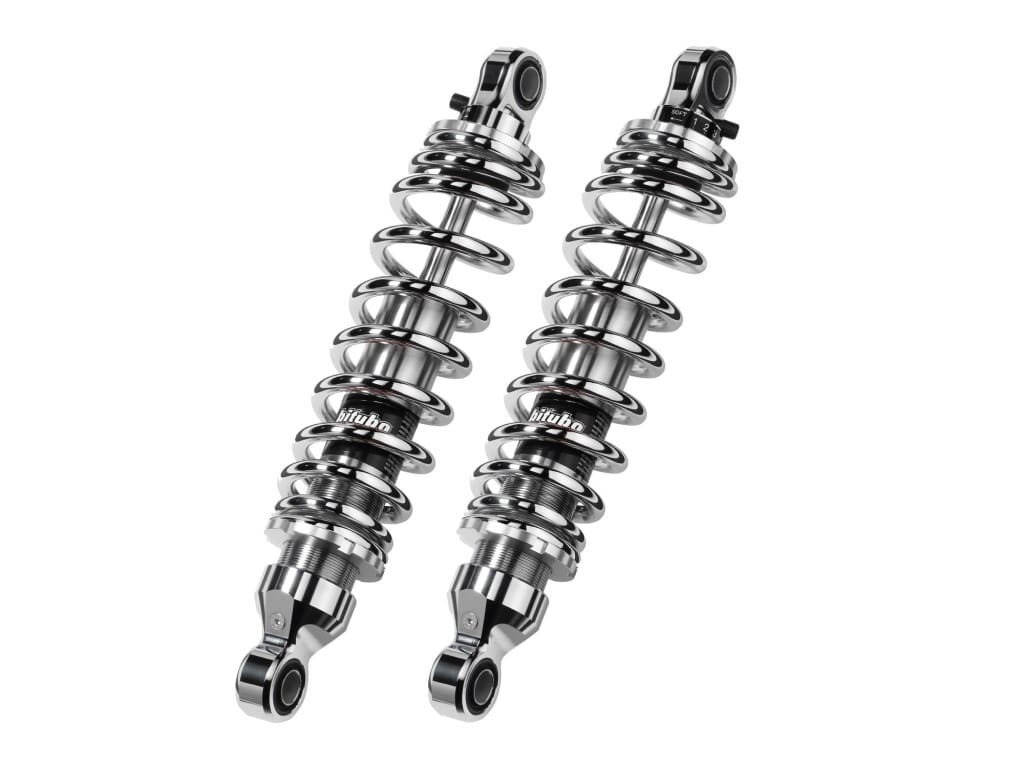 These monotube shocks only use a single outer tube. The oil and gas are separated by a free floating piston which puts the oil on the top and Nitrogen gas on the bottom shock body in high resistance alloy steel with a CNC machined billet aluminum head. Go here to pick up a set.