V-twin Visionary Show Series Returns for 2021
If you hit the V-Twin Visionary Performance Shows last year, you know the 2021 is going to be a great time chock full of V-twin custom goodness.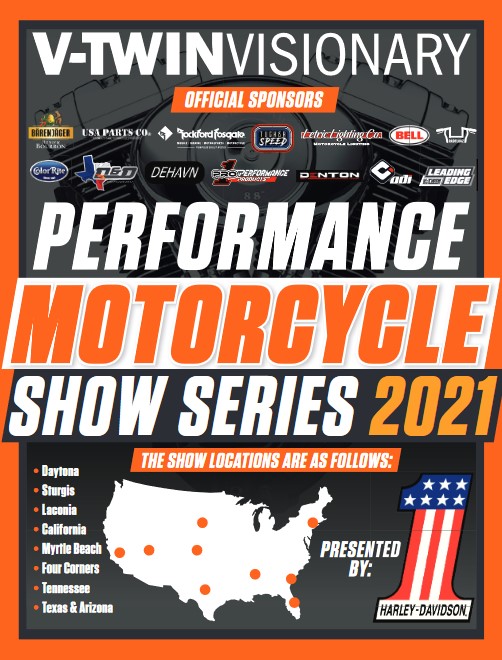 And part of that is because of our presenting partner, Harley-Davidson, and sponsors. Among 'em, Rockford Fosgate, Barenjager, USA Parts Co, Tucker Speed, Lectric Lighting, ODI, Rad Flagz, Pro One Performance, The Dehavn, ColorRite, and D&D Exhaust.
We'll have more details for ya soon. That said, you'll see the schedule in the flyer above. The first one is scheduled for Daytona. Follow V-Twin Visionary on YouTube, Facebook, and Instagram for updates, too.