ColorRite Color DIY Motorcycle Paint Fix How-To
ColorRite has spent the last couple of decades cataloging tons of factory paint schemes. If your Harley-Davidson's skin bears the battle scars of life on the road, the company most likely has what you need to dress it back up. In this video, Jeff G Holt of V-Twin Visionary talks about ColorRite paint matching systems and he shows you just how easy it is to fix a scratched Harley-Davidson Dyna motorcycle tank with ColorRite's touch-up paint pen and small vivid black brush kit.
Here's a quick breakdown of some Colorite options for a variety of jobs.

Did something pointy on a high shelf get too cozy with gravity and land on your bike? When the damage is obvious but not more than skin-deep, ColorRite's urethane paint pen is there to help.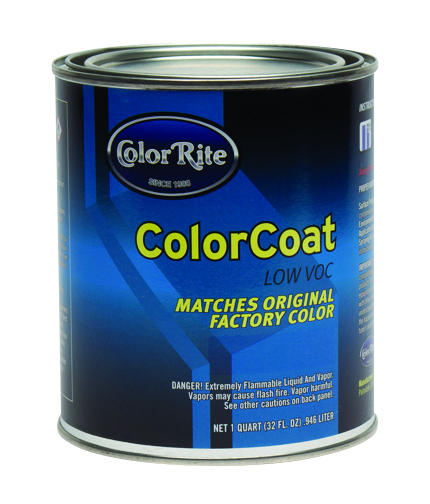 Designed for professional bodymen and painters, ColorRite's big cans of color are a match for factory paintjobs. Designed specifically for use with the likes of Honda, Kawasaki, Ducati, BMW, Suzuki, Moto Guzzi, MV Augusta, Yamaha and Harley-Davidson, ColorRite product is available in 1/2-pint, pint and quart sizes to address your needs.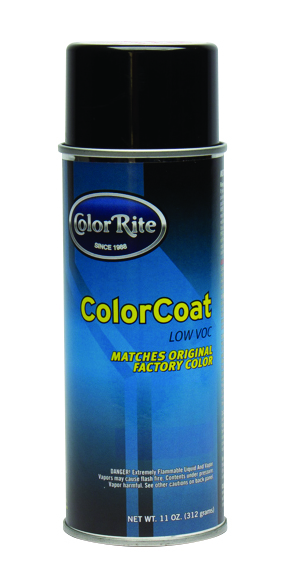 The painting process takes some practice and it's important for you to work with a medium you're comfortable using. That's why ColorRite offers a complete line of urethane aerosol motorcycle paint for all of your OEM-matching needs. When you select aerosol, you've got an ultra-convenient, quick-access delivery method that's easy to approach for anyone who's shot a can of Krylon.
You get the gist: ColorRite produces a full line of touch-up, aerosol, and professional sizes for your Harley-Davidson. Recommended by dealers and enthusiasts alike since 1988, ColorRite paint products are the highest quality available anywhere to ensure a spot-on match and durable finish. Here's where you can see what ColorRite has to offer.