Combustion Industries Micron LED Lights
Combustion Industries recently launched it Micron LED turn signals for a range of Harley-Davidson and Indian motorcycles. Let's take a look.
These extremely engineered lights achieve their compactness by using the latest in LED tech (Chip On Board) to create an impossibly small, but equally bright light.  Inline circuitry in the wiring drives the light to it's brightest possible state without reducing the half life of the light.  On the turn signals with two colors; an integrated switchback chip(aka a flipchip) senses the change in current and switches on a different colored phosphor/LED by illuminating an alternate LED.  Alright enough nerdy shit.
Each signal rests in a waterproof internal billet housing and CNC machined aluminum exterior housing. IC controlled to maximize brightness and lifespan, they're rated for 80,000 hours. Microns also feature a one year warranty. Diameter weighs in at 10mm light diameter with protective lens. Micron signals come with two sets of hardware (for '18 up Softail and for '99-up Dyna, pre-'18 Softail and Sportster). The company also includes solder sleeves with each set (with extras for whoopsies). Lights run a Smoked lens.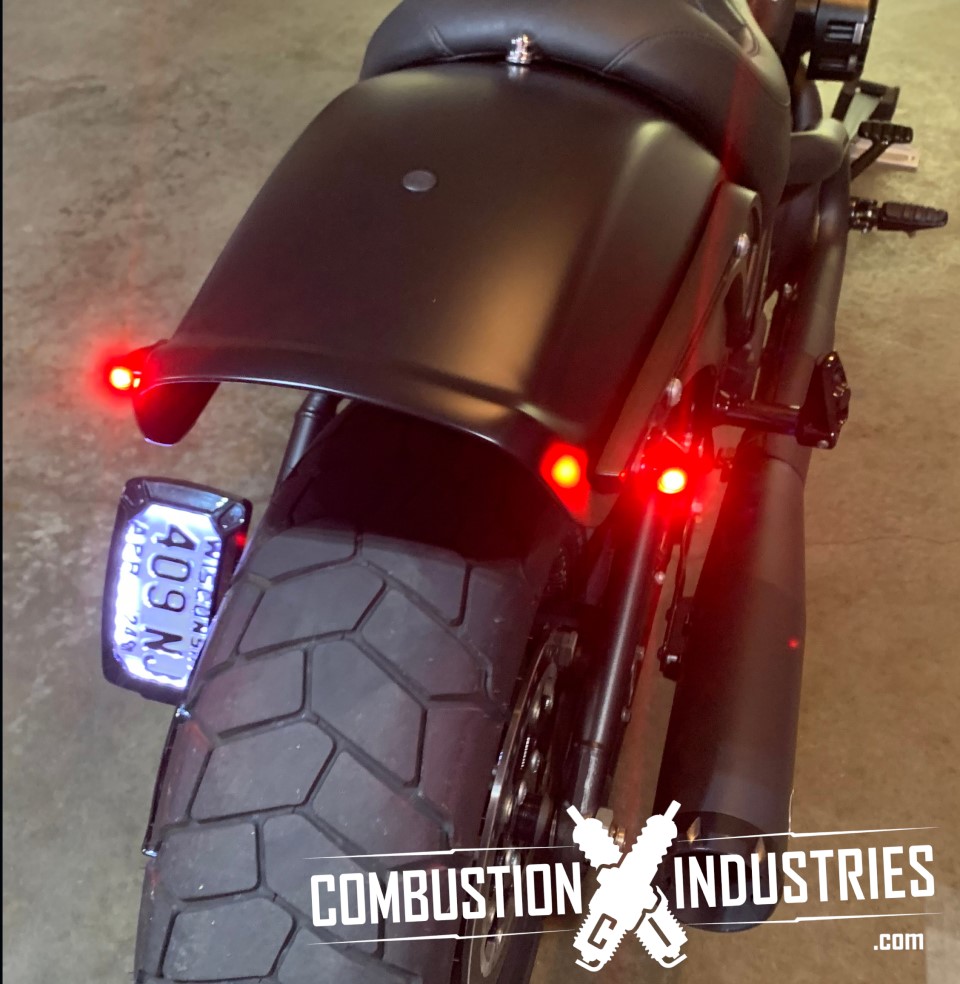 Rear turns come in dual intensity red (run, turn/brake), switchback amber/red (for international use), or single function(amber/turn only). Custom Cerakoted options available now as well (Bronze, Graphite, etc).
See the full line of Combustion Industries motorcycle stuff right here.