Continental Tire: How MultiGrip Technology Works
Continental Tire Multigrip technology provides more resistance/strength in the central tread area to endure for miles so it doesn't wear away quickly. Unless you're the local burnout king, but hey, if that's you, well, you probably go through rubber donuts faster than a hemorrhoid support group no matter what tires you're running.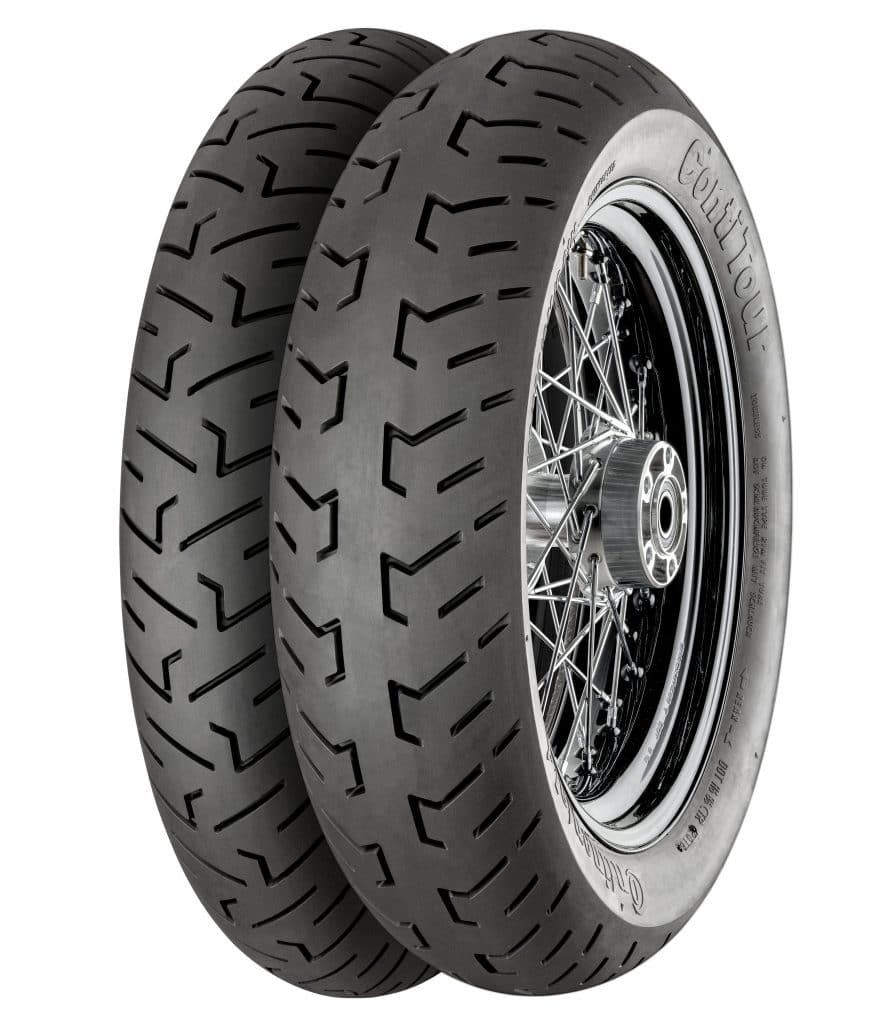 It also provides a compound with less resistance on the sides and allowed for more grip when leaning into curves and a more gradual transition when riding from upright to leaning angles.  Multigrip eliminates the 'step' feeling thanks to the temperature control at the time of vulcanization. and allows the rider to push to the limits.  How is this achieved? Check out this here Continental Tire video and see.
If you want to know more about Continental Tire's tread for American V-twins, here's Jeff G Holt's take on 'em. Or you can peep the whole tire lineup for yourself here.