Custom Dynamics Indian Low Profile BAGZ LED Lights
Custom Dynamics now makes its Low Profile BAGZ for Indian baggers. They're designed with a sleek low-profile look and plenty of LED illumination.
Utilizing super bright red LEDs behind a red or smoked lens, BAGZ provide contrasting red running light with a full intensity brake and turn signal.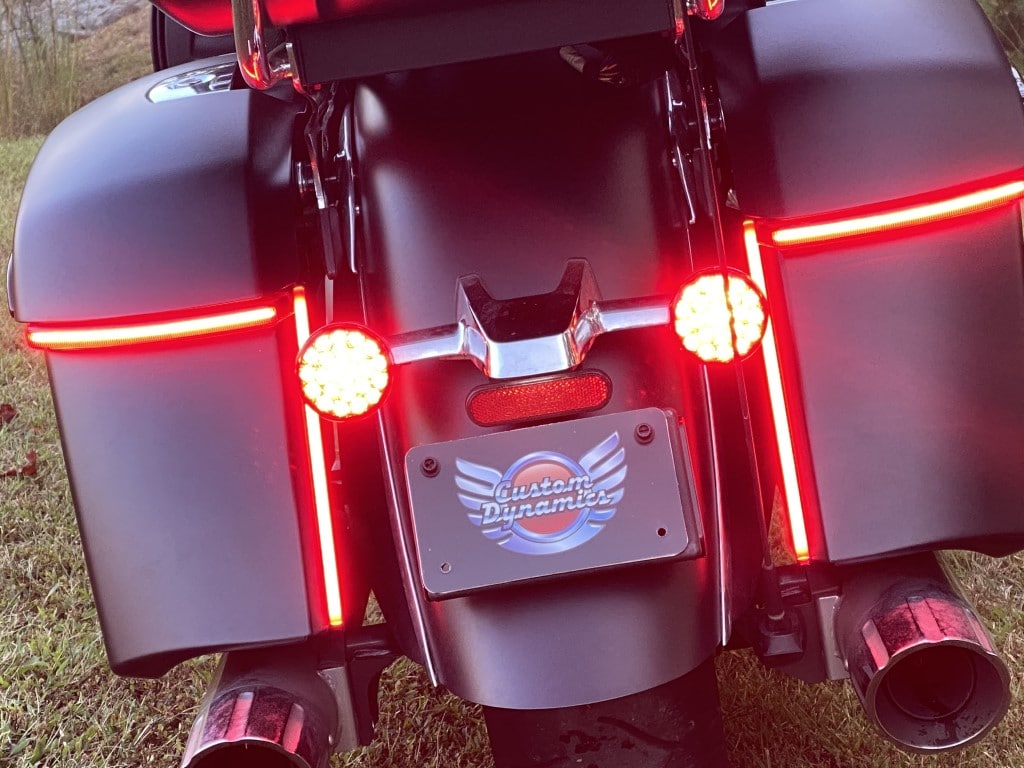 BAGZ come pre-taped for mounting under the lid of the OEM saddlebag. They also include a plug and play wiring adapter for an effortless install. Additionally, the also feature in-line quick disconnection for quick removal of the saddlebags.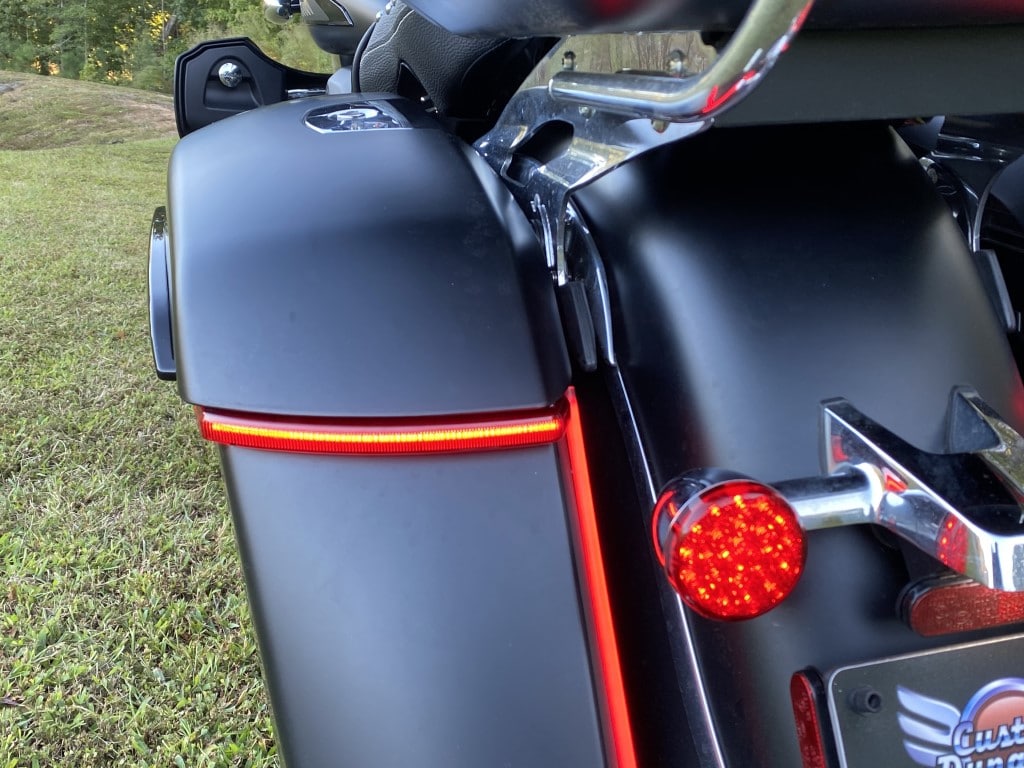 BAGZ are also backed by Custom Dynamics Lifetime LED warranty. For more information call Custom Dynamics toll free at 1-800-382-1388 or visit www.customdynamics.com. Drag Specialties also carries these and the company's other products.