Corbin Gambler Seats for Indian Chief
Corbin Seats Gambler saddle offers a sleek, sporty appearance and low profile design that has made the design extremely popular for cruising around town. The Gambler features a comfortable driver's position with a clean pillion seating area providing a flawless profile. It's also now available for the new Indian Chief.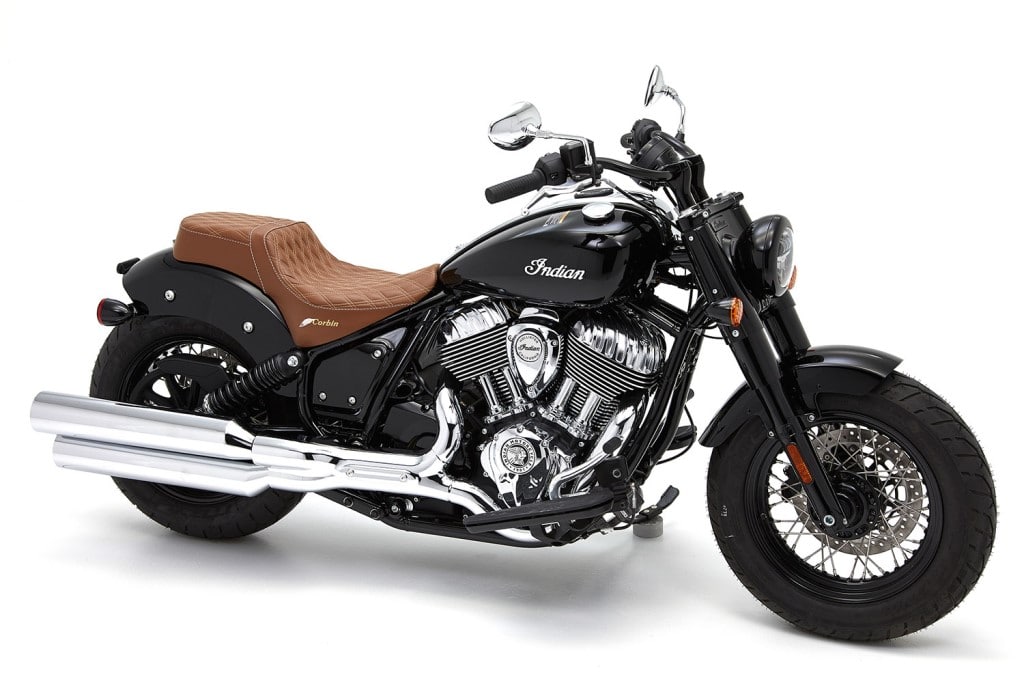 Built up of Comfort Cell foam that allows a low saddle that retains comfort value. Sculpted seating disperses the rider's weight ergonomically. That way it gives you lasting support while still providing good ground reach at stop signs. Gambler provides over five inches of vertical back support in the rider position. This is a good choice for riders that often ride solo or have passengers along for short to medium range trips.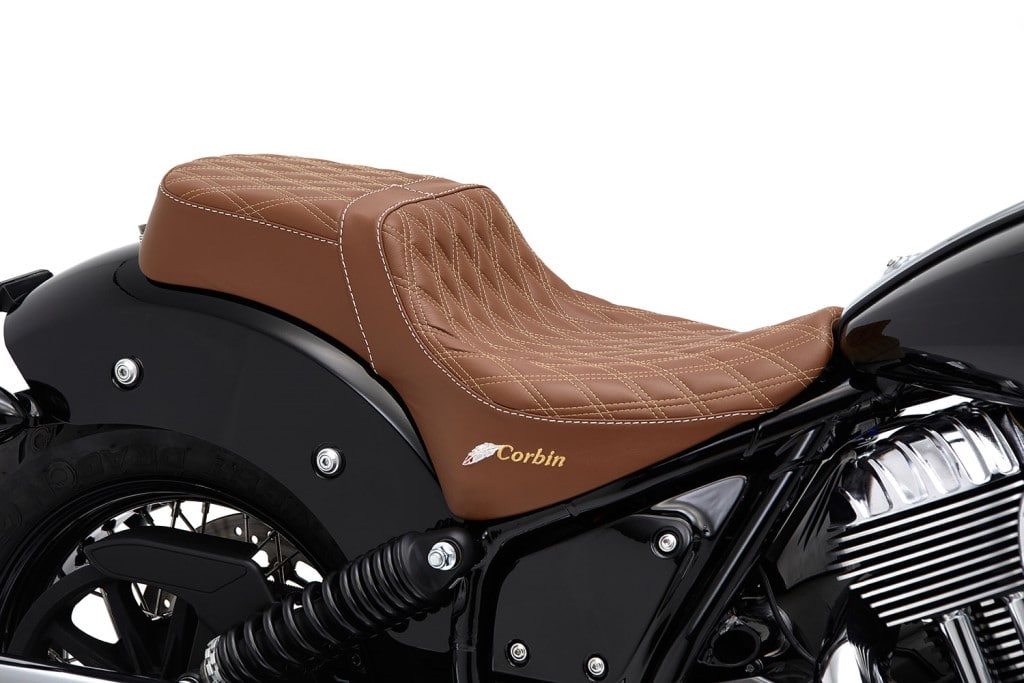 All Corbin saddles come standard with genuine leather seating in your choice of textures and colors. They use genuine leather in all of their saddle models. That's because it provides a perch that will breathe with your body and break in along with the foam shape. All in all, the saddle conforms to your body and provides a personalized fit upon break in. Just be sure to care for your saddle properly with a quality leather conditioner like Corbin Saddle Cream. Your leather saddle will break in gracefully and develop a unique character of its own; just like your leather jacket.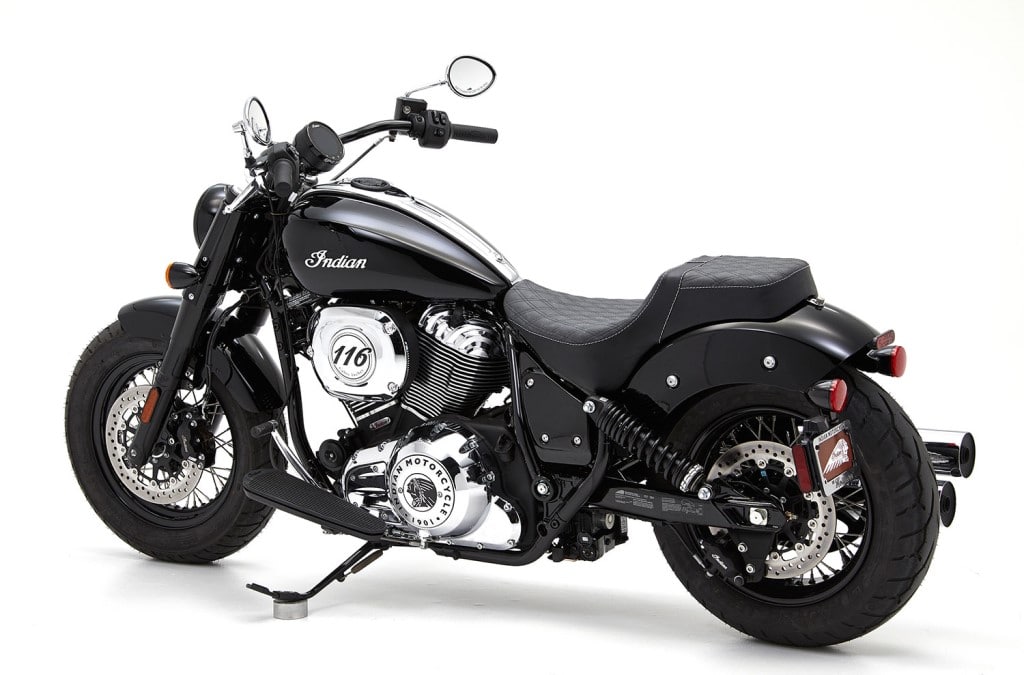 The covers shown here include:
• Indian Brown 2017 Seating & Sides, Natural assembly stitching, Gold seat stitching and Corbin logo.
• Gray Bomber Jacket leather seating, Matte Black sides, Natural assembly stitching, Black seat stitching and Silver Corbin logo.
As with all Corbin saddle designs, they sculpt the rider's area to conform to the shape of the human body. This gives you more square inches of body contact which, in turn, gives better weight distribution. The saddle also eliminates hot spots and increases your riding time… even with such a low profile. Passenger seating area is built mostly to keep a slick look, but the use of high-density Comfort Cell foam still provides reasonable comfort.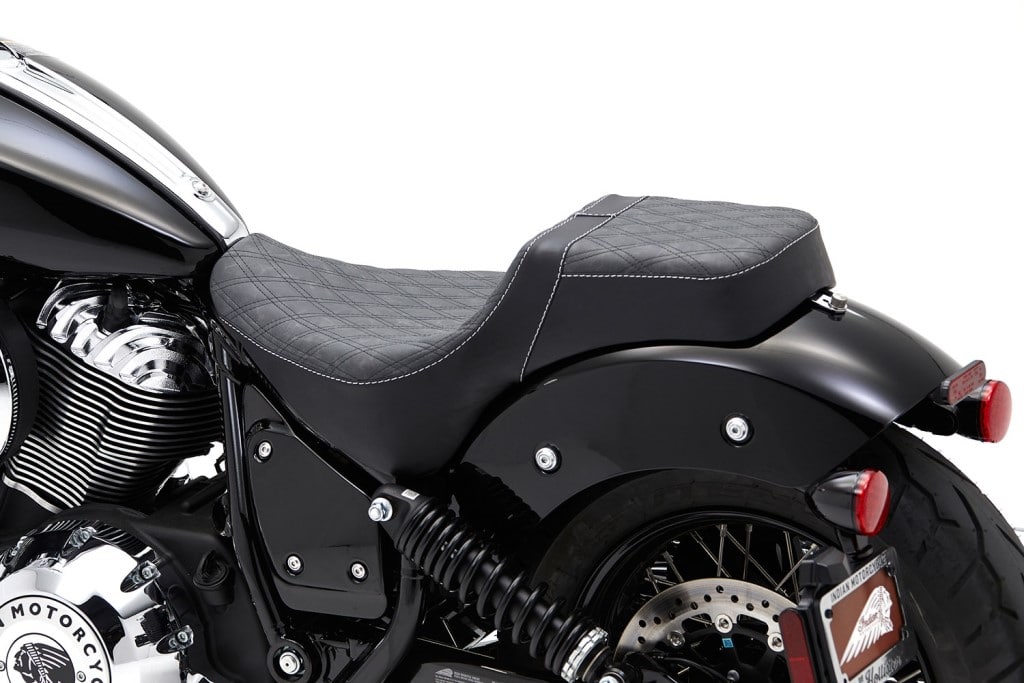 Foam density is an important factor in long range comfort. The company uses a very unique formula of purpose built materials in the manufacturing process.
Comfort Cell foam combined with a patented molding process delivers contoured support. Corbin saddles feel firm when you first ride on them, but will break in and adapt to your body and support you in comfort for years to come. Get the specs and more on the Indian Chief motorcycle seat here.