Corbin Saddles New Indian Scout Fairing
Corbin Saddles' new Indian Scout Fairing looks great while giving excellent wind protection.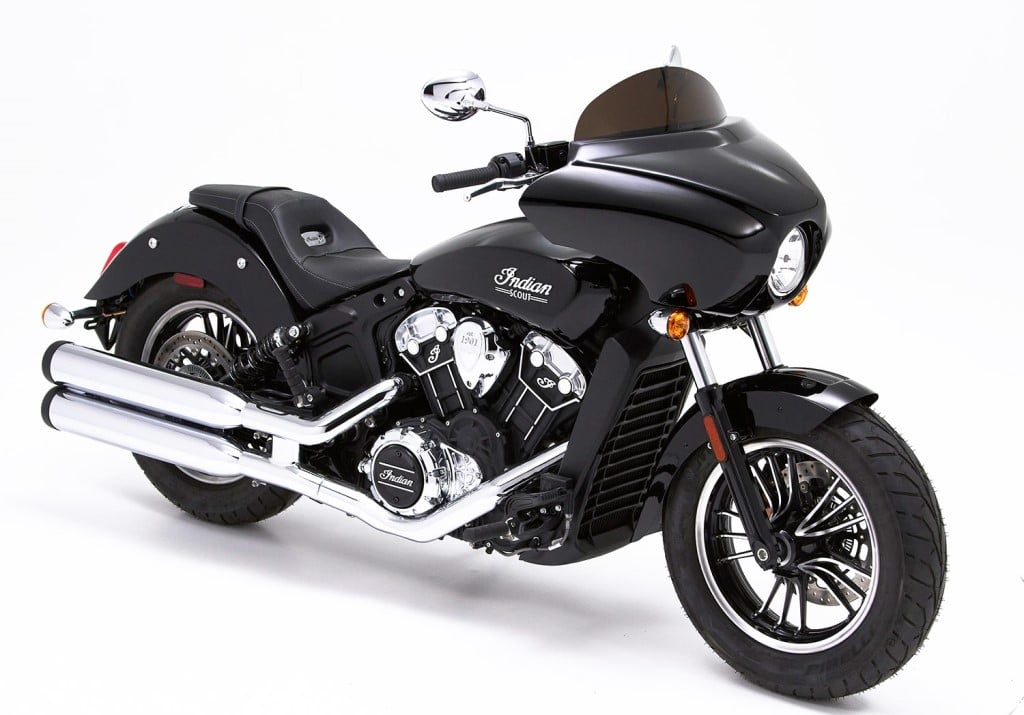 Corbin started with a shape familiar to the fairing designs you've seen on cruiser models before, but upgraded for better aerodynamics. The company tells us, "The fairing's shape starts at the headlight and flows back to part the wind gracefully. This transfers the highest pressure area back near the steering pin, which gives greater stability at speed. This shape also brings the slipstream 'bubble' further back to get you out of the wind."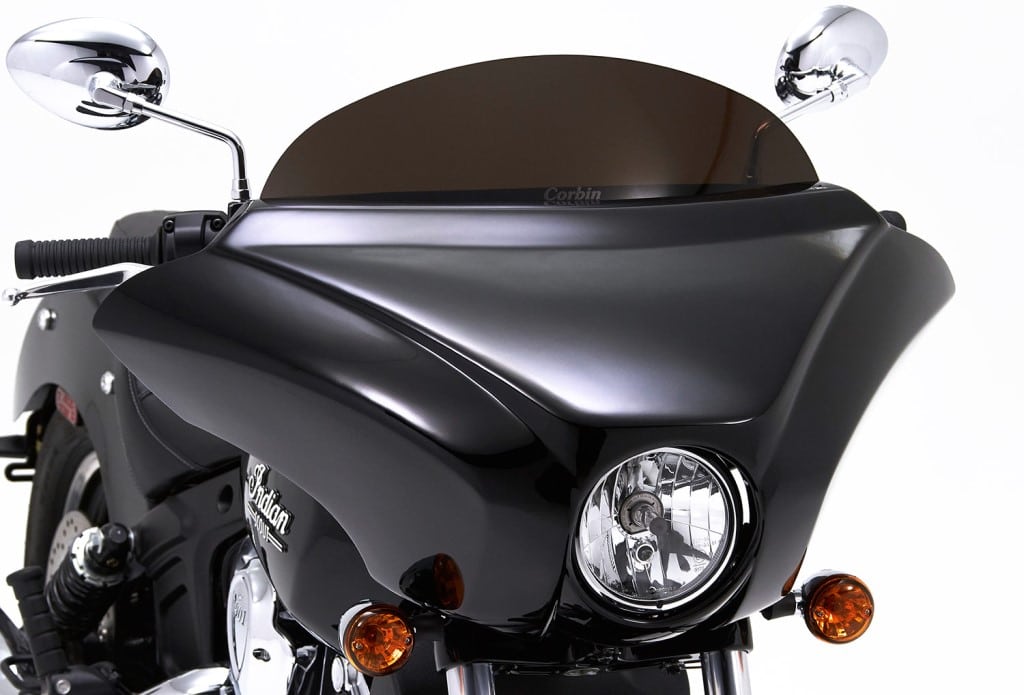 As the fairing is designed to slip through the wind, it creates less turbulence and buffeting. This gives you a quieter and smoother ride. Naturally, this stability and low-pressure slipstream help relieve fatigue associated with long days on the highway. It also helps to lower wind noise, which adds to the comfort value.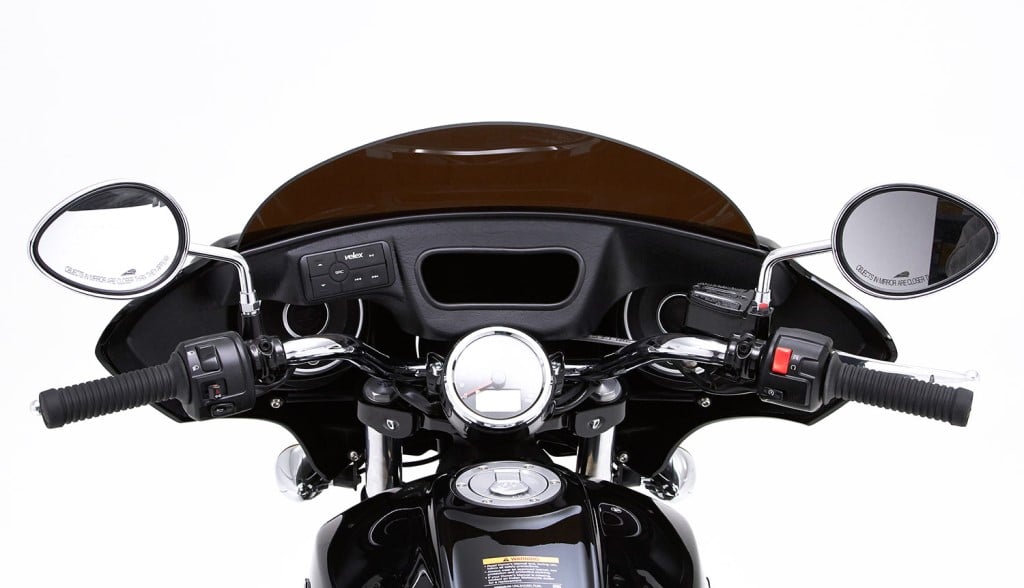 Corbin constructs them using multiple, thermoformed ABS skins, bonded together for a smooth, clean finish and durability. If you are a taller rider or just prefer a little more wind protection, they also offer a 10-inch clear windscreen in place of the smaller smoked one. Note that the company designed the 5-inch smoked windscreen for riders to look over the top. The taller windscreen is clear so you look through it.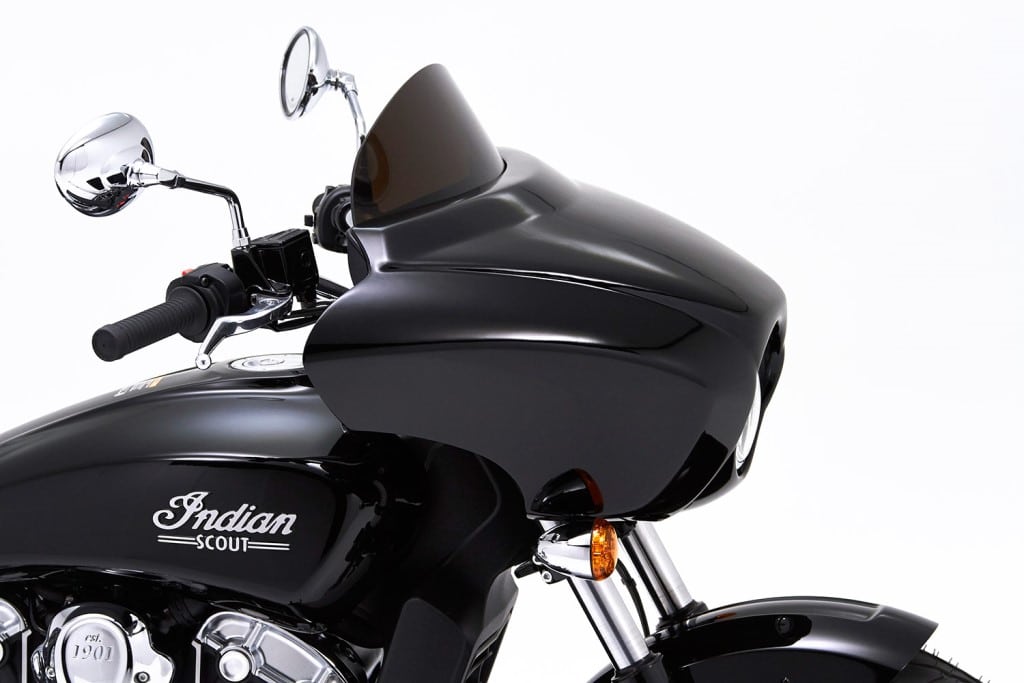 If you're looking to keep the rock rolling, the company offers an audio kit upgrade for the Indian Scout fairing also. Using your Bluetooth device as the source, you'll have 500 watts of power at your fingertips. The dash-mounted controller gives convenient access to most functions so you won't need to fumble with your cell phone– something quite tricky with gloves on. Included with your kit is a pair of JL Audio 5.25″ Coaxial speakers pre-mounted in the fairing.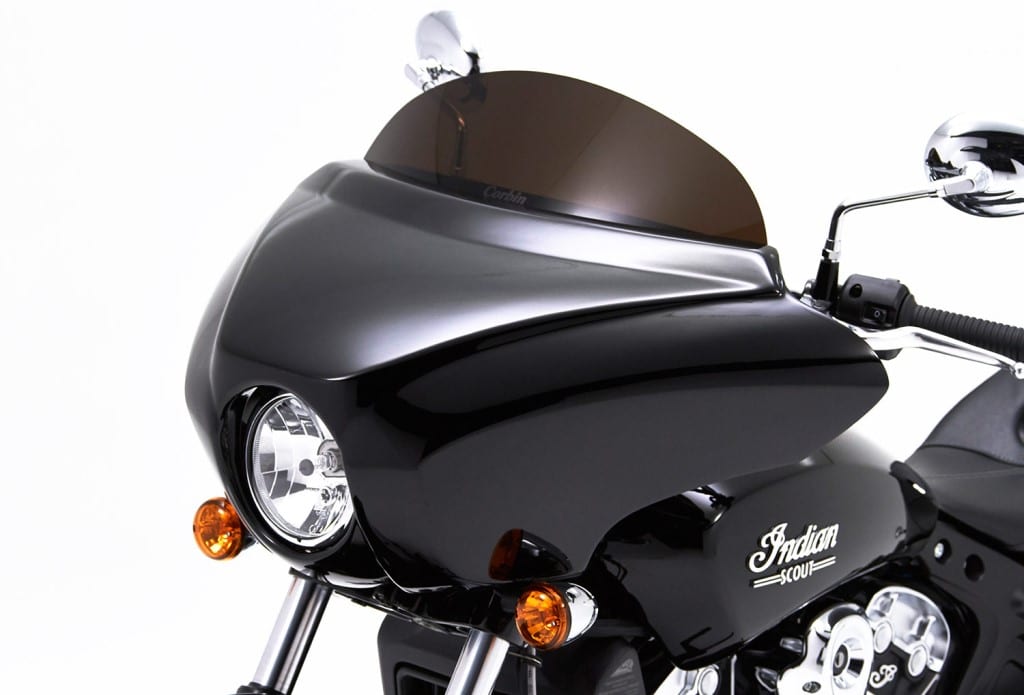 If you get the audio kit at the same time as your fairing, it will come with everything already mounted and ready to go. You will just need to provide 12v switched power during your fairing installation (complete instructions included). Naturally, the amp and controller are marine grade and suitable for your motorcycle. The amp itself can power four speakers if you feel like adding another pair somewhere else on the bike. Likewise, it offers a USB interface though you will need an extension cable to use this function.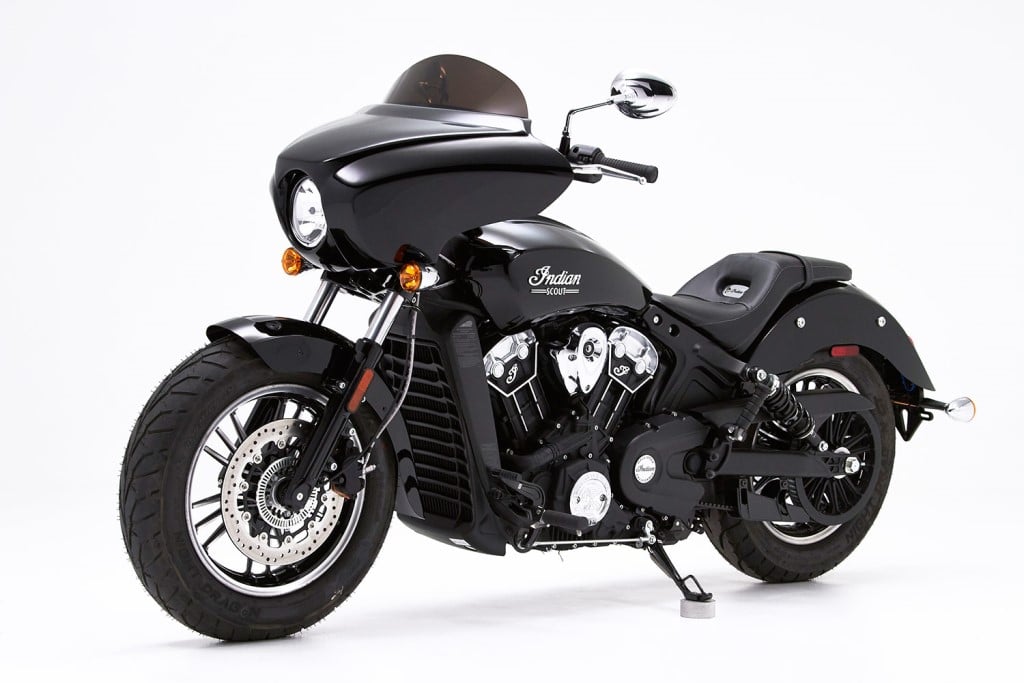 Corbin's fairing is available in primer, prepainted a single color or prepainted Two-Tone. If they don't have your bike's color already matched, they can match the color for you for a little extra. In order to match your paint, they will need to borrow a painted part from your Scout to do so.
Corbin's Touring fairing is simple to install with complete directions and all required brackets included. To assure a perfect look on your Indian Scout the brackets come painted black to coordinate with the bike and give a subtle appearance. Installation can be accomplished by an average weekend mechanic. Find specs and touring accessories to match here.
Audio Components:
Amplifier- Velex VX502
Speakers- JL Audio C2-525X