Indian Chief Designer Ola Stenegard | VTV Interview
A few weeks back, Jeff Holt road tested the new Indian Chief lineup and pretty well liked it. We thought we'd follow up by interviewing the customizers tapped to explore the possibilities with the new Indian Chief lineup. But before we do that, let's talk to the Indian's product design director, Ola Stenegard, about creating the platform to create a baseline.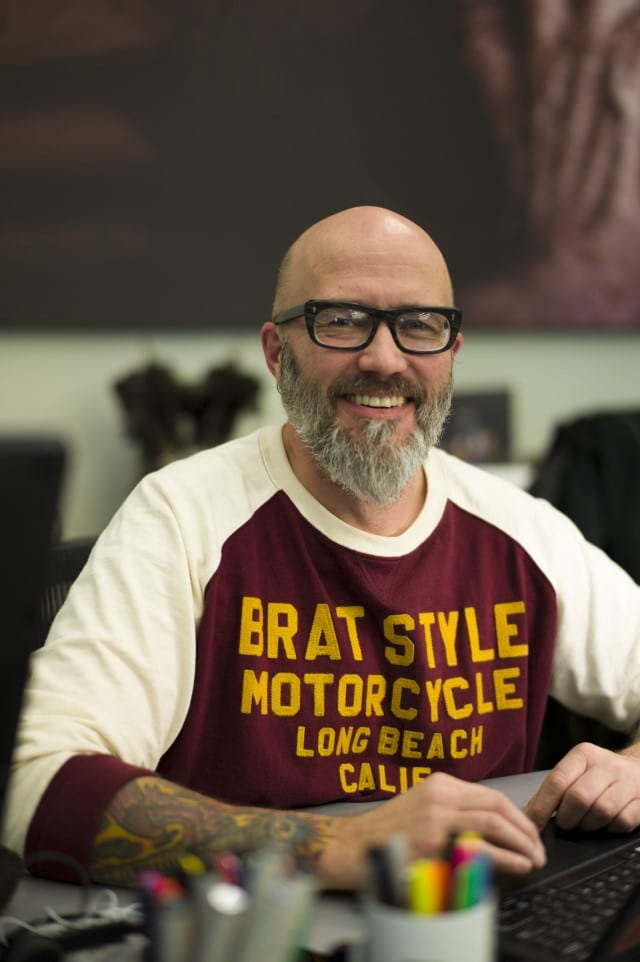 VTV: First off, could you tell us how you got involved with this project?
OS: Yeah, I mean, I got involved from the very start. Of course the Chief, we developed in three flavors (we call them flavors). One of the things is that customizing is key. It's a blank canvas bike made for customizing. We thought it would be super cool after the launch was done to initiate three custom builds. Because we had three flavors, we went with three customizers working on three bikes. That discussion started at the same time as we started designing the bikes. We think of it as a little dream that has now come true.
VTV: Tell us about the Chief as a stock bike. What do you like about it in and of itself?
OS: What we were aiming for was simplicity. Like, keep it simple and clean. The other being that customizing is key. Everyone on the team, we ride, we work on bikes. So we also know what annoys us when you want to change them or work on them. We wanted to avoid all of those pitfalls. So the bike was, in a way, designed from the inside out. Making sure that every part really looks good even when you take the covers or tank off was important. Also so you understand how the bike is put together. There are no weird hidden bolts. It's very visual in how it goes together.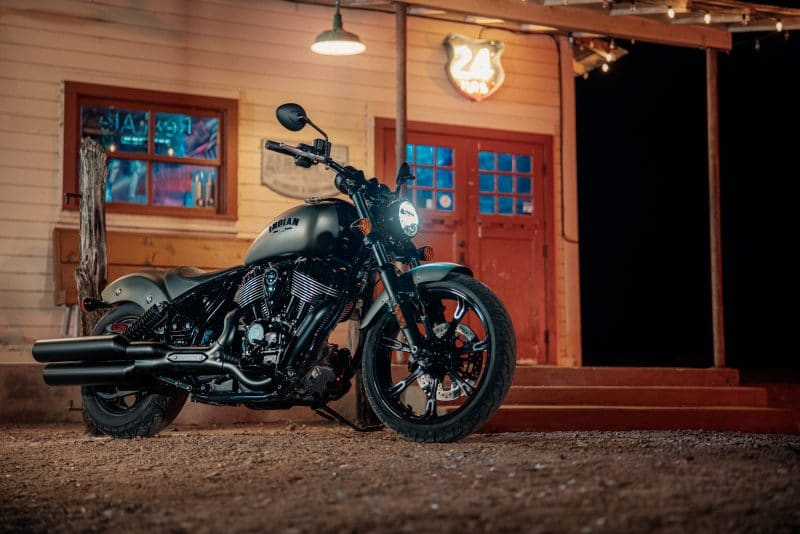 It's very easy to work on the bike and take it to the next level. I'm really happy with how that came out. One of the first things we did was shoot a video a couple weeks back. One of the topics was customizing. And we started taking the bike apart in front of the camera and it was really fun! I really liked it because you really see all of the ideas come to fruition. Some of them worked better than we were hoping for and that's kind of cool. So I'm really pleased with how that came together. But that speaks volumes about the team, right? Because it's all a team effort and its important to highlight that because it takes a team on a bike like this.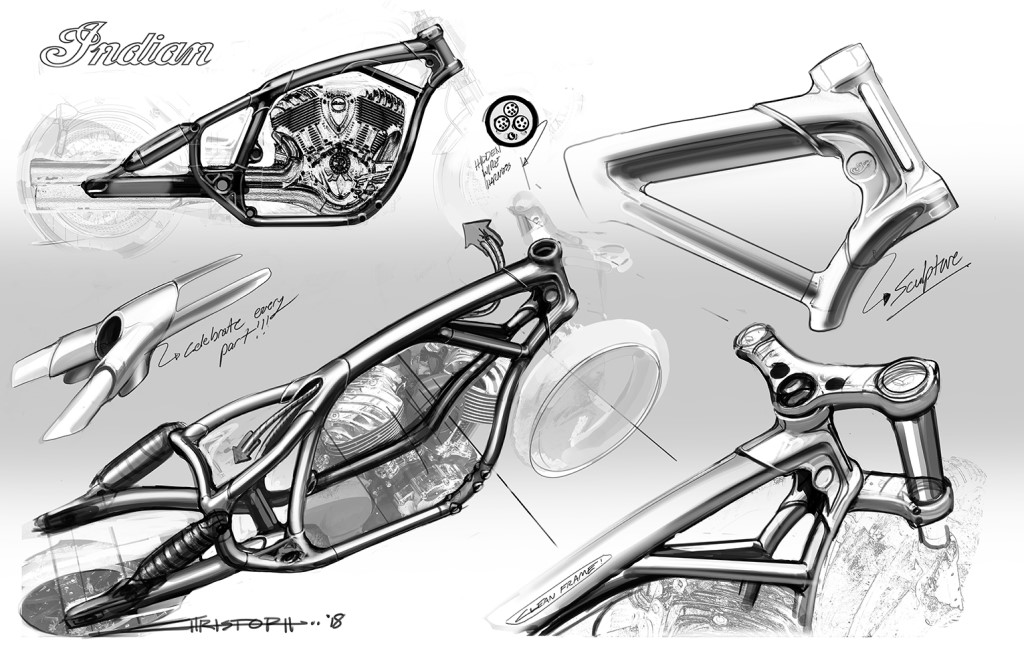 VTV: Can you walk us through the design process and how the team worked together to make it happen?
OS: This was my first project I got on when I started. It started in 2018 when I joined the company. It was the first bike that I had the chance to lead the team on. That's the timeline, first of all; pretty much the three year development time. Which is pretty fast for a bike like this but we're a small team and small company so we can act pretty fast. The indian portfolio when I started was missing this bike. We had the heavyweights on one side, the Scout on the other. But we were missing that Big Twin cruiser in the middle. It was a no brainer. We needed to fill that void.
Indian Chief Looking Forward
VTV: What plans does Indian have going forward for a line of customizable parts? Is it going to be controls and performance hop ups, or will riders be able to go into a dealership and buy bodywork and transform it into a company custom that way?
OS: Because we're a small company, we can't do everything at the same time. Creating all of the parts takes a lot of labor and validation and resources. We have a bunch of parts now and when we launch a bike we need to make sure that the most important factory custom parts are there like bars and seats, that help the rider tailor their ergonomics for the bike to feel comfortable. We have a whole line of other parts but those are still secret, so stay tuned.
It's pretty exciting as a designer and the sort of stuff you dream about. You can work with finishes and billet. You can turn up the volume on all the flavors you're dreaming of while working on the base bikes, so to speak. Working on the accessory lines is really fun, like taking it to the next level. Unfortunately it's secret for now.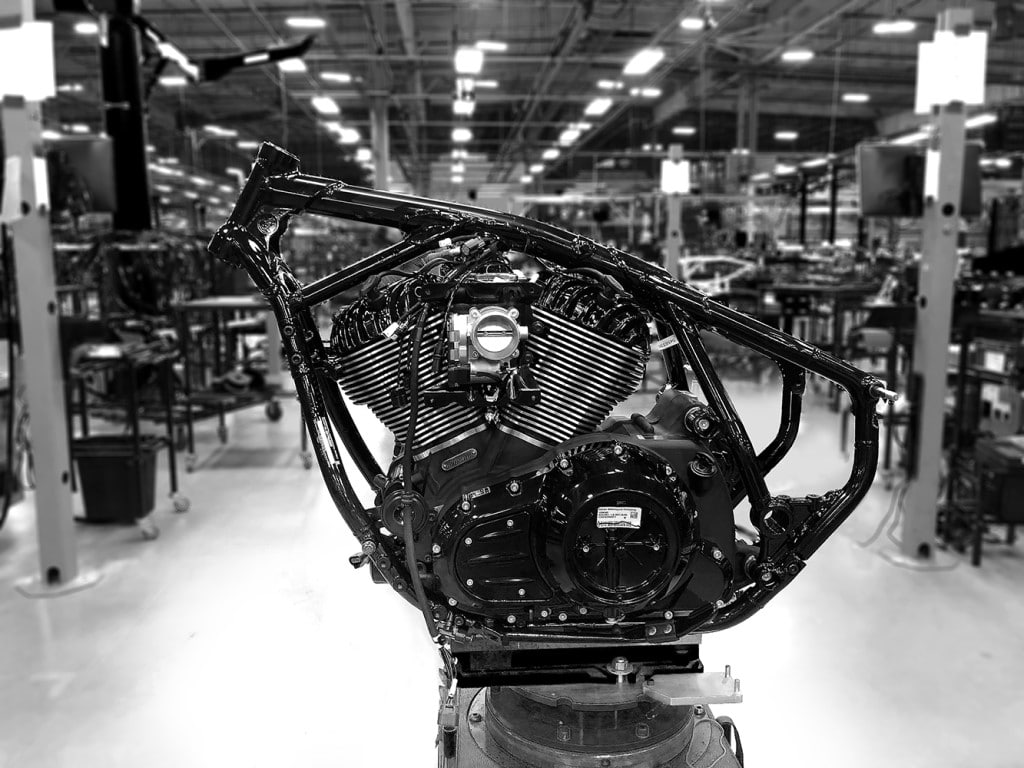 VTV: Tell us about your own start in motorcycling.
OS: That's a long story. I haven't really done anything else. I grew up in Sweden and Sweden has a really old custom culture. In contrast to the rest of Europe, you could always really build wild stuff here. Anything is possible; cars, hot rods, choppers, custom bikes. I grew up in the middle of that. I have a brother who is 15 years older than I am. He grew up during the Easyriders era. He and his friends were my babysitters. So I read their magazines, listened to their stories, looked at their bikes. It was choppers that blew me away. There were a lot of choppers around then. As a little kid, they looked like the bikes on my brother's posters and in old magazines.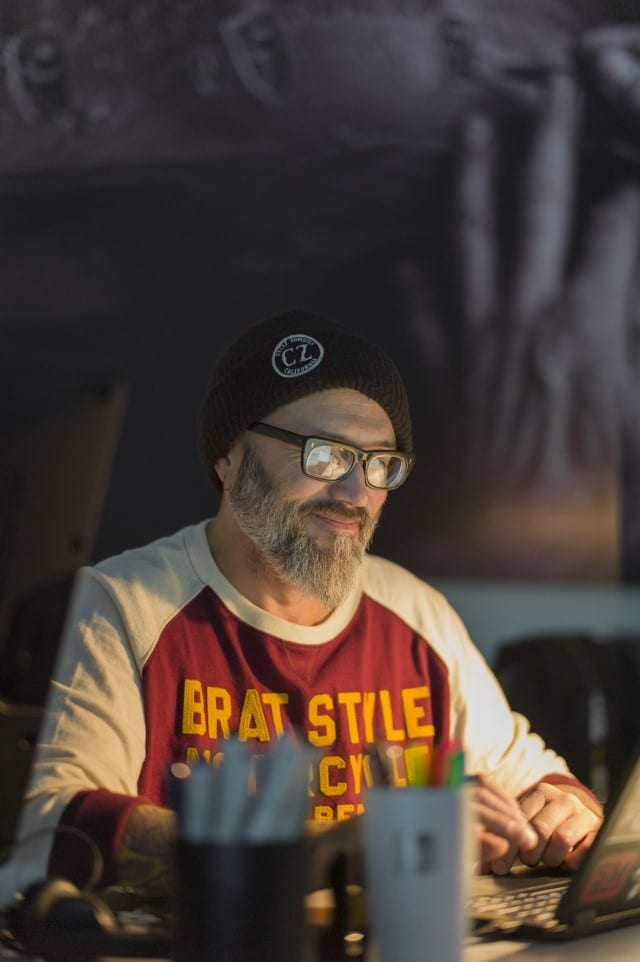 So pretty quickly, I wanted to make my bicycle like that. I grew up on a farm so we had a good garage and I learned to weld early. They were really bad welds back then but I started working on mopeds. When I was 15 I took a chopper moped to a show in Stockholm and won first prize. That was pouring fuel on the fire, if you know what I mean. It was not easy back then. I had no driver's license at that age, had to convince my parents, book ferry passage, and so on. But the show just blew me away. I love to draw and sketch so I put those two together. You kind of realize there's a job called "motorcycle designer." You have to realize that becoming one was as far away as being an astronaut. I thought, "Maybe I can't go to the moon but I can design the rockets." (laughs) And here I am being an astronaut. it's pretty fucking cool.
VTV: Yeah, how do you go from make-it-yourself old school `70s style fabrication and customization to working for one of the biggest names in American motorcycling at the corporate level?
OS: I have no idea. It's probably like asking Buzz Aldrin, "How the hell did you end up on the moon?" I have no idea but it's pretty fucking cool. It's actually my second time working for Indian. My first motorcycle job was back in the Gilroy era; I was with Indian for two years. It's cool because that's when I started dreaming about this stripped down motorcycle.
What to Do, What to Do…
VTV: Here's what I want to know. What would you build with a Chief?
OS: It varies every day and it varies with the different flavors. I think that's also part of the reason why we picked these three customizers. They represent different eras and different styles. A word of caution, they have totally free hands to work. Now that I've heard them talk about their, bikes, they're each turning up the volume on their bikes. When I look at the Chief with cast wheels and midmount pegs, I mean with what Carey's doing (and what Carey did on that first bike), that's probably what I would do.
You can go two ways. Either you can do a little performance-influenced `70s or `80s style or go into the future with full blown performance parts like a proper West Coast club bike and I really like those bikes. When I saw Carey's first custom, I thought that was spot on. For the Chief i would do the same. On the bobber, I'd turn up the volume. You know, it would be pretty cool with a 21-inch front wheel, for example. Maybe a little bit higher bars like Dave Mann used to sketch them where the bars and fork don't line up; small skinny fender, solo seat, put a badass flame job on it, and you're done.
VTV: What about cutting into the neck and messing with the frame geometry?
OS: I'm Swedish so I love choppers. I would love to do that because every time I see the frame naked at work, I see a couple inches of stretch, some rake, a rigid out back. You could build a really badass Swedish chopper out of it.
VTV: The other direction i can see is a Japanese gooseneck with it.
OS: That would be super cool. You see the problem I have? What would you build?
VTV: Me? (laughs) I just told you. I'd go Japanese-style gooseneck with it. I love that style.
OS: Oh so you would do that?
VTV: Hell, yeah!
OS: That would be so badass. It would be so cool. It would totally work, too. You know the engine isn't rubber mounted so you can get really tight around the heads and do that kind of bike.
Indian Chief: Show Me the Engine
VTV: Did you have that in mind when designing the bike?
OS: Well, the engine was set up really well. It's a tight, cool motor. Here's what we were thinking. The engine is absolutely beautiful. They just nailed it. On the big touring bikes, there's so much going on. There's so much chrome, a lot competing with the engine. Here, we said it has to be tight, smaller. The tank needs a narrow waist. The motor almost needs to look too big to do the motor justice. That was what we set out from the beginning to do. When you ride a custom or bobber, you see the engine. You see the heads. That's what we wanted. That's why it was so important to get the tank really tight. I think it turned out really, really well.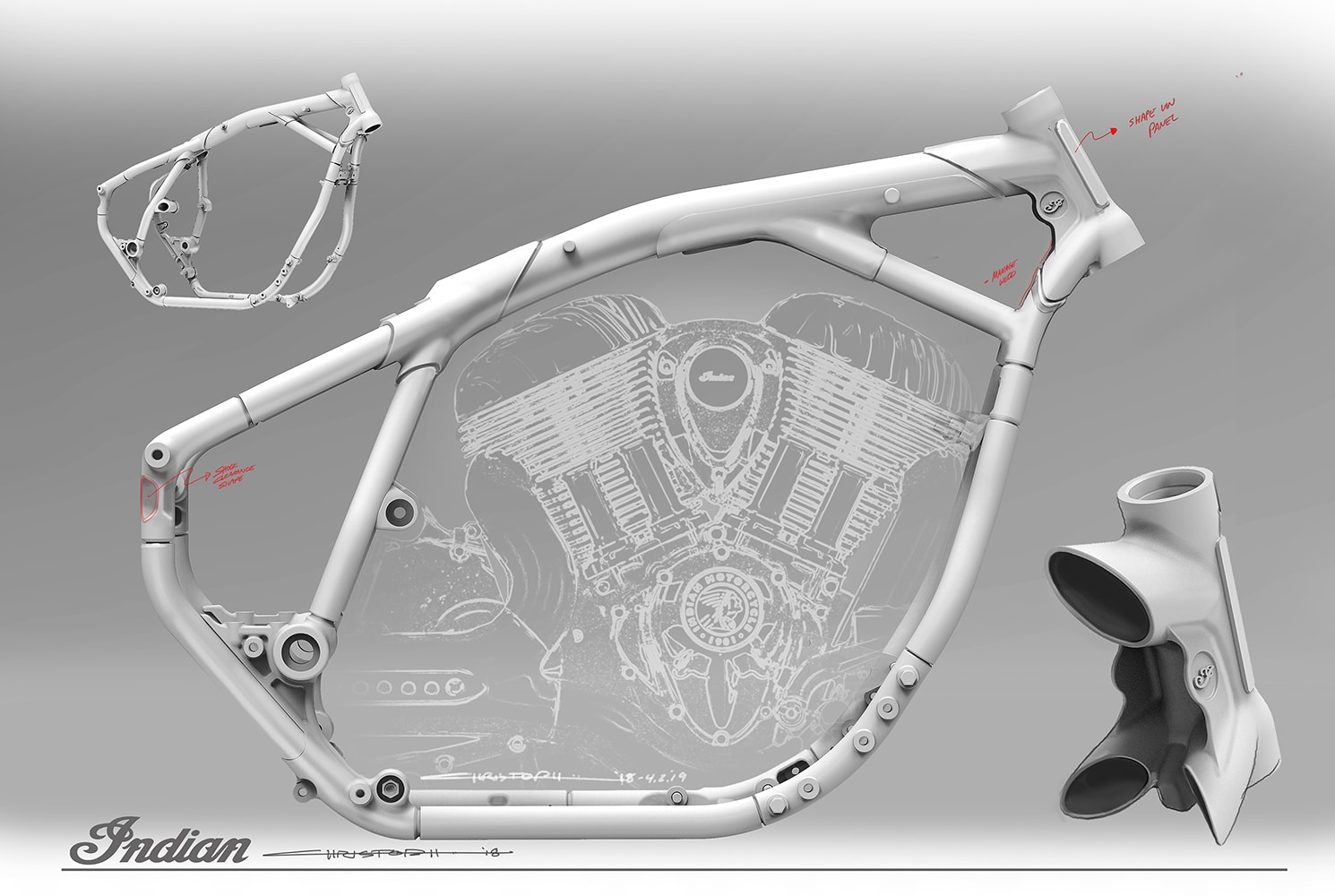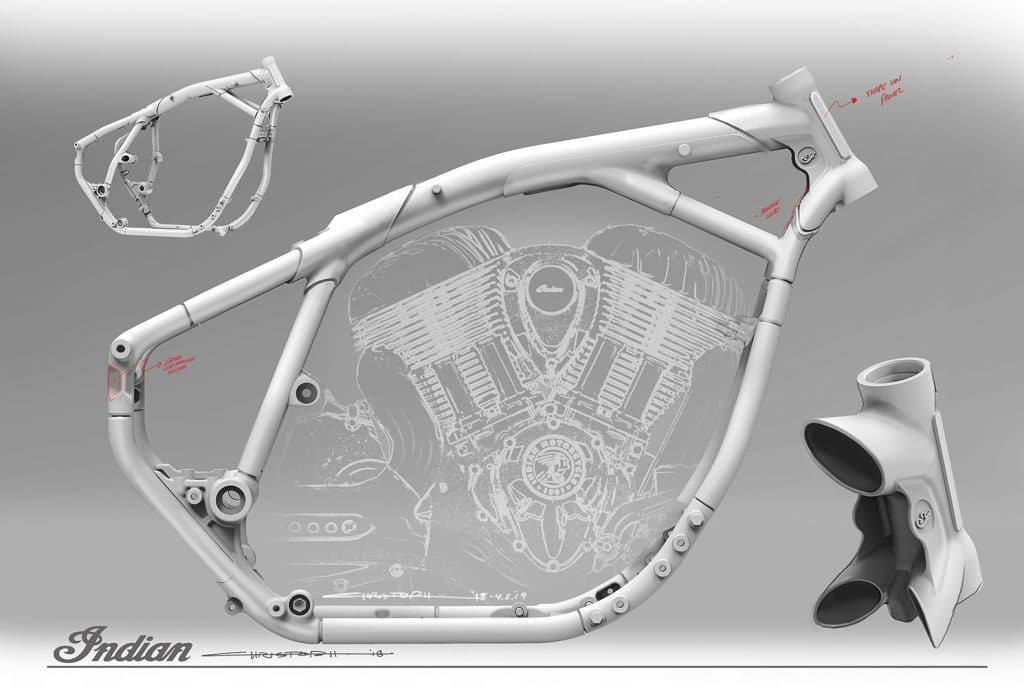 VTV: When and where can we see the big three when they're done?
OS: We've been bouncing the dates back and forth. I've seen bits and pieces from the builders and they're really mean. They just send little snapshots of a detail and it just drives me crazy because I get super excited and want to see more. I can't wait to see what they make out of the bike.
VTV: It looks like you're trying to fill the customization gap with the modern Indian
OS: I think you can say that. Me coming from the custom side of things, I believe real customs or bobbers or choppers aren't made in an OEM factory. Our job is to create the perfect base for one. The perfect canvas. It has to be a good looking canvas, don't get me wrong, but it has to inspire and set people on fire to take it and make out their own. I think that's our most important job.
We'll follow up with the builder interviews the rest of this week. Feast your peepers on the Indian lineup here on the company's website.