Custom Dynamics Fascia LED Panels
Custom Dynamics Fascia LED Panels add stylish visibility to the back of your Street Glide/Street Glide Special, Road Glide Custom/Road Glide Special or Road King Special. The 45 super bright dual intensity red LEDs on each side illuminate to function as additional running and brake lights on 2006-2013 models and run, brake, and turn signals on 2014-2019 models. The design of the Fascia LED Panels compliments theProBEAM® LED TriBar, completing the look of your rear fender while adding extra visibility.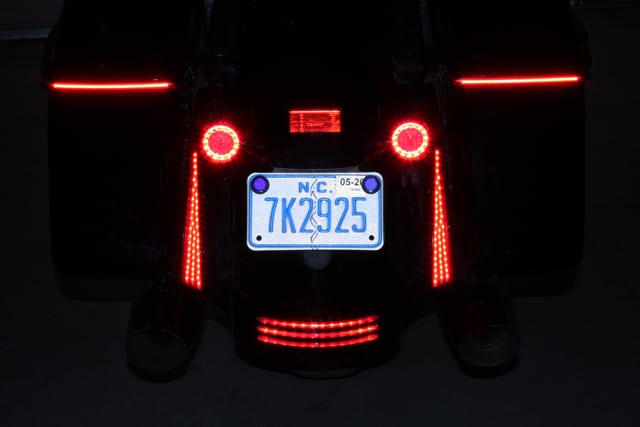 These completely sealed units come with a choice of red or smoked lens with a decorative chrome or gloss black trim. Units adhere to each side of the rear fender fascia with double sided tape and include a plug and play wire harness for a simple install. Lifetime LED warranty. For more information call Custom Dynamics® toll free at 1-800-382-1388, visit their website, or contact your local Drag Specialties dealer.