Bad Dad 2-into-1 Bagger Exhaust
Bad Dad's Competition Series 2-into-1 Exhaust gives your bagger more style, more noise and more power. This exhaust has been independently tested to add a claimed 12 hp and 6 ft/lb of torque when combined with an open air cleaner and basic fuel tuner.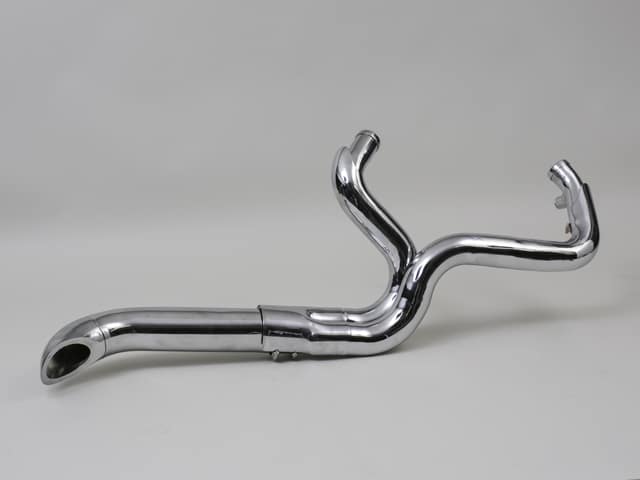 This custom pipe is CNC mandrel bent with 1-7/8-inch primary, 3-inch outlet, and features a CNC billet tip. Available for 1995-2018 Touring models, this custom exhaust clears the stock air cleaner on 2014-2018 Touring models.
Contact Bad Dad at 260-407-2000 or at www.baddad.com to order this exhaust and other great custom bagger parts.