Custom Dynamics LED Low-Profile Taillight
This new Custom Dynamics LED low-profile taillight offers 45 dual intensity red LEDs with a red or smoked lens and optional top license plate illumination window. A new spherical internal lens design magnifies the light output to produce a bright red running and brake light with DOT/SAE compliance and increased side visibility. Our most compact design yet protrudes only two inches from the stock taillight baseplate for a sleek, modern taillight solution for the rear fender.
This Custom Dynamics LED light comes with a replacement gasket and nylon washers for plug-and-play installation into the OEM taillight circuit board. It's made for use with most 1999-2020 Harley-Davidson models (including Tri Glide) equipped with an OEM Squareback Taillight. Note: Does NOT fit HDI (International Model) 2020 Tri Glide CVO. Plug-and-play Taillight Adapter (sold separately) is required for installation on US model 2020 Harley-Davidson Tri Glide CVO.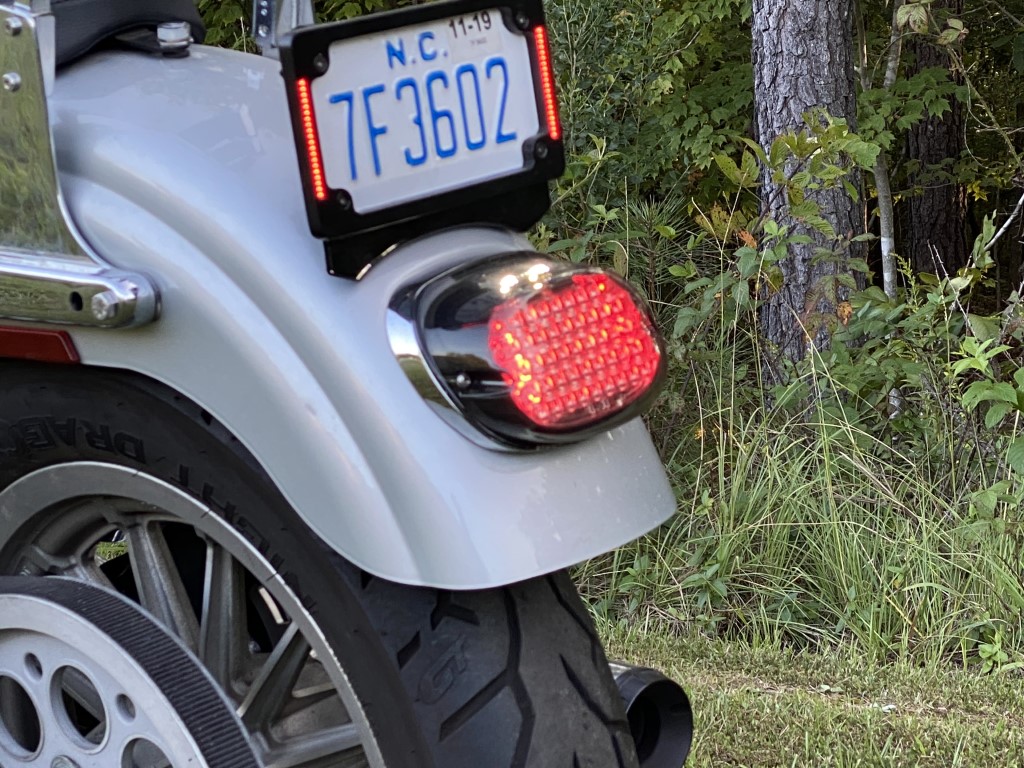 For more info, call Custom Dynamics toll free at 800-382-1388, visit www.customdynamics.com, or contact your local Drag Specialties dealer.