Custom Dynamics Low Profile Bagz LEDs
Custom Dynamics Low Profile BAGZ pack a sleek low-profile design. They utilize super bright dual color LEDs behind a smoked lens. Moreover, the sequential dual color LEDs provide a dual intensity red Run/Brake function with Sequential Amber Turn Signal. Custom Dynamics Low Profile BAGZ work with the OEM Harley-Davidson hard saddlebags on 2014-2020 H-D Touring Models.
Dual Color Sequential Low Profile BAGZ come pre-taped to adhere under the lip of the saddle bag lid. And each kit also includes a plug-and-play wiring adapter for an effortless install. Moreover, they also come with IP67 rated weatherproof quick disconnects, making future saddlebag removal quick and easy. Additionally, each also has the Custom Dynamics Lifetime Warranty Against LED Failure.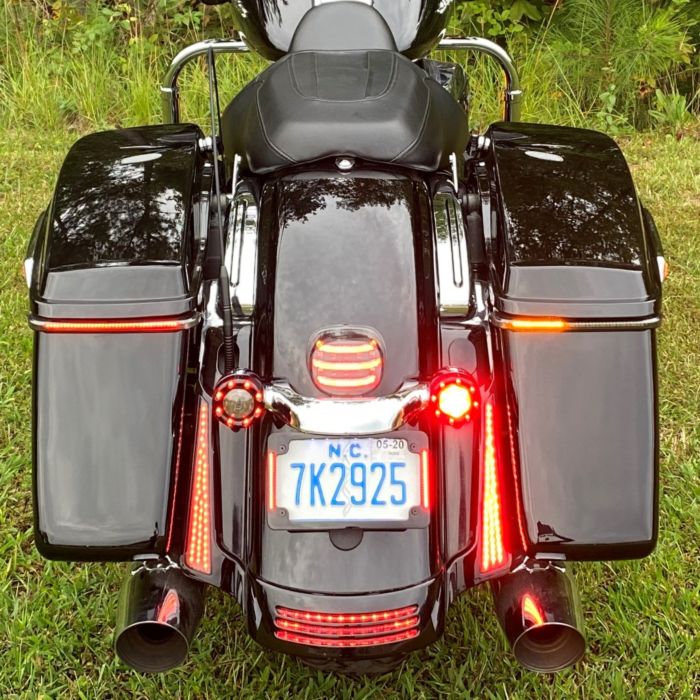 For more information call Custom Dynamics at 1-800-382-1388, visit www.customdynamics.com, or contact your local Drag Specialties dealer.