DEI Black Titanium Exhaust Wrap
DEI Black Titanium Exhaust Wrap, with LR Technology, is made from pulverized lava rock, stranded into a fiber material, then woven into a proprietary weave. DEI Black Titanium wrap is engineered to be stronger than most wraps. It's also constructed to be more durable for improved thermal performance and reliability. Moreover, it's designed for pliability and resistance to chemical oil spills and vibration breakdown. Additionally, it secures tightly without pre-wetting. The company says the wrap withstands direct heat up to 1800°F and intermittent heat up to 2500°F.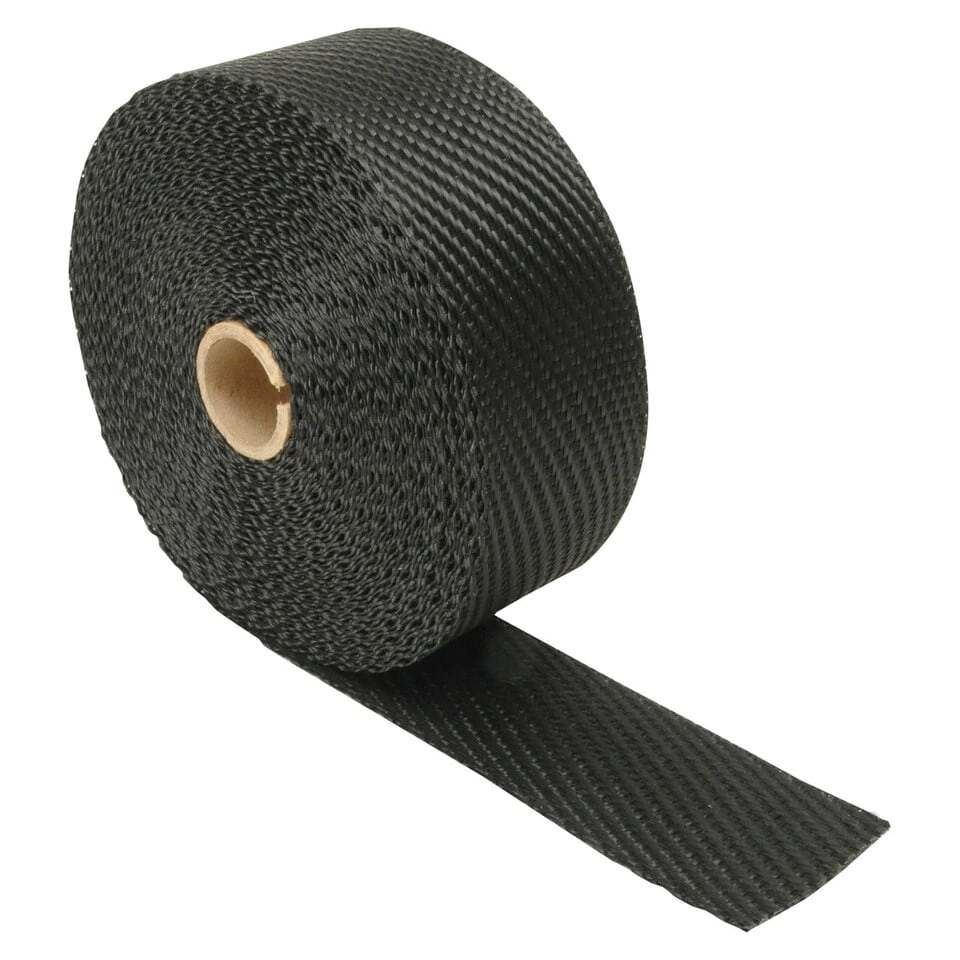 Like the original Titanium Wrap, DEI's Black Titanium Wrap increases horsepower and performance by reducing temperatures and maintaining high exhaust gas velocity. Wrapped headers and exhaust also reduce the incidence of heat soak, can prevent harmful burns, protect heat sensitive components. All while reducing the level of heat for a more comfortable ride.
Get more details on the exhaust wrap here.