DEI EXO Series Exhaust Wrap for Motorsports
DEI EXO Series exhaust wrap is designed for use in the extreme environments of motorsports and it's pretty useful on bikes, too. Traditional exhaust wrap has issues withstanding extreme conditions like off-roading and flat tracks. DEI EXO Series wrap is a dual-layer design. It uses a combo of hi-temp glass fiber and a 304 grade stainless steel exoskeleton. Its unique construction maintains high heat protection and offers superior abrasion and impact protection. DEI's Air Gap Technology keeps the glass fiber wrap off the metal's hot surface. That way it creates an insulating air barrier.
EXO wrap comes in a special 1.5-inch width, making it easy to install on any type of header, exhaust pipe or exhaust system. DEI says it's perfect for high impact spot protection.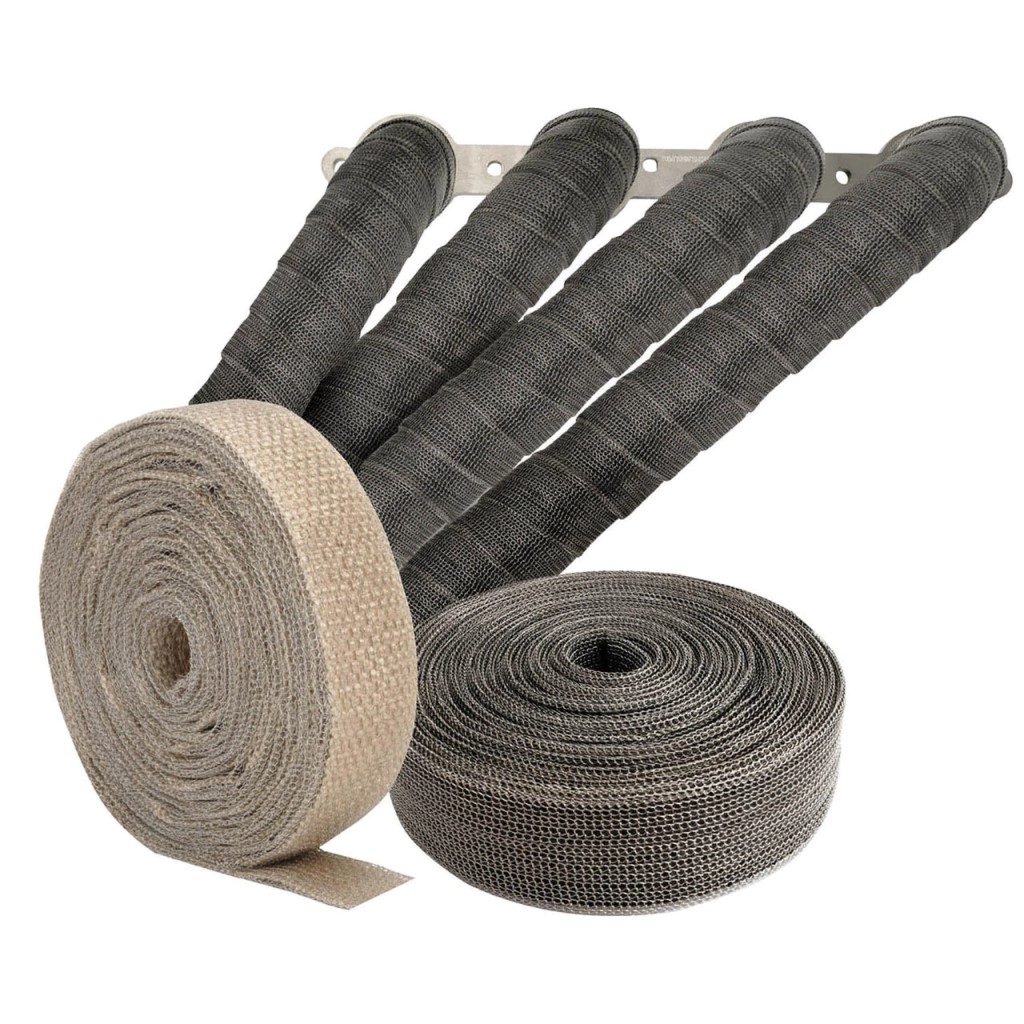 The stainless steel exoskeleton locks together when overlapped keeping the wrap tight and making installation easy. Check it out here.