Drag Specialties 4-inch OEM Electronic Tachometers
Drag Specialties says that "no instrument on your bike is as important to the life and health of your engine as the tachometer." It's true that if you ignore it you can cause engine damage or even total engine failure. When it comes time to upgrade the tachometer on your ride, Drag Specialties offers this high-quality replacement.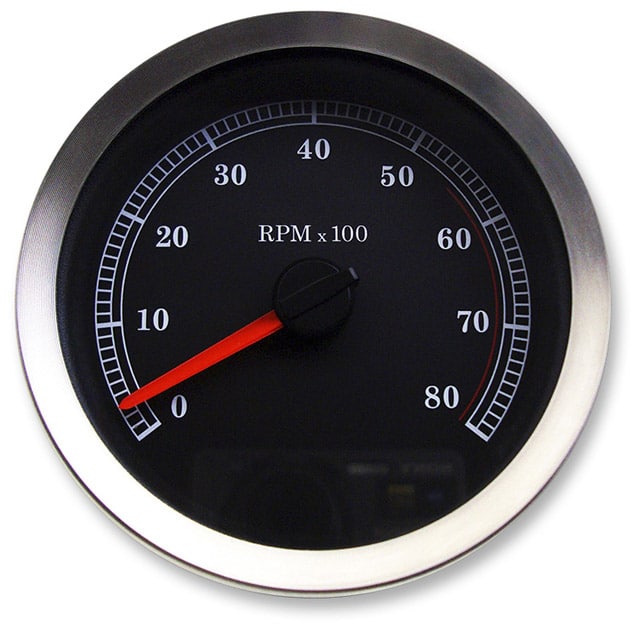 They've matched the tachometer's design to the Drag Specialties line of 4-inch speedometers so you can keep the same custom look across your gauges. Both are available with your choice of black or white dial face for `04-13 FLHT/FLHR, `04-11 FXD/FXDL and `04-13 XL models. Suggested retail price is $199.95. For more information, visit the Drag Specialties site or contact your local Drag Specialties dealer.