Drag Specialties Bolt Cover Kits
Cover those unsightly bolts on your engine with the Drag Specialties Engine Bolt Cover Kits. These kits contain beautifully designed pieces to cover the raw OEM bolt heads on your engine and come in either a black or chrome finish. These bolt covers are made from ABS material and attach using silicon (silicone not included in the kit). These engine kits fit all 2017 to 2021 M-Eight models.  The black finish engine kit has a suggested retail price of $52.95 while the chrome finish has a suggested retail of $67.95.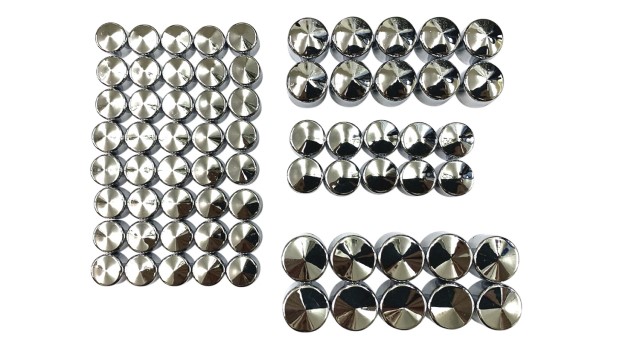 For more information and to see more aftermarket motorcycle products go here or contact your Drag Specialties dealer.