Drag Specialties Ignition Coils
Ignition coils aren't exactly the face of horsepower but they do play a significant part of the equation. A good aftermarket coil improves performance in more than one way. Drag Specialties 3 ohm single-fire ignition coil, for example, improves overall performance including starting, stops high-speed misfires and also increases mileage.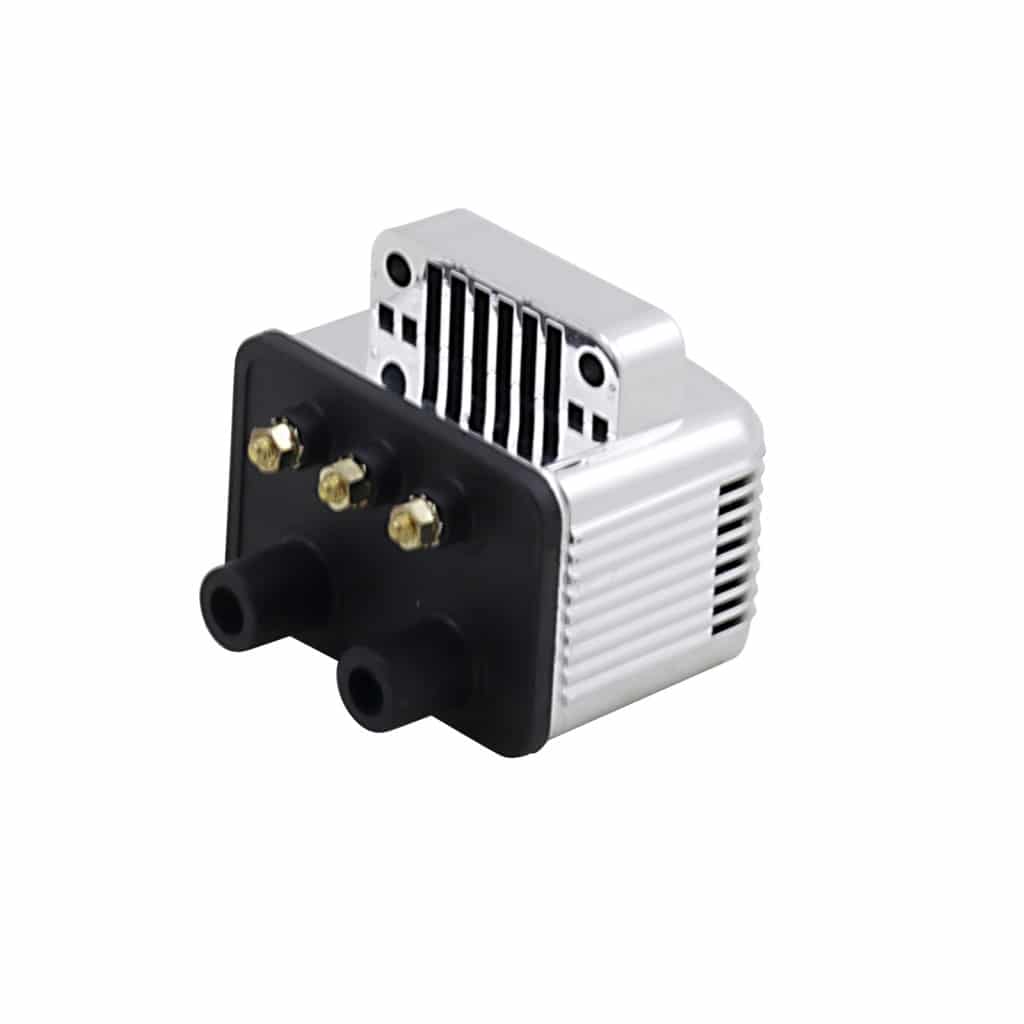 Available for electronic ignitions, these ignition coils feature a 30,000 volt output and peak spark voltage increase of at least 20%. Available in a chrome finish. Suggested retail is $87.95. Find out more about the motorcycle upgrade here. For more info on Drag Specialties parts, contact your dealer or visit them online.