Join Us for the 2020 Sturgis Smash
Hell yeah, we're riding to Sturgis. And we want you along for the trip. Our Sturgis Smash ride leaves Phoenix, Arizona the morning of Aug 5th. Still amped on the rush of our epic, 2500-mile COVID ride, we at V-Twin Visionary thought the 1200-mile Sturgis Smash from Phoenix to Sturgis would be the perfect follow up. That's why we've teamed up with friends and companies, hitting the road as a like-minded family of riders. Naturally, we're doing it on a grand scale, too.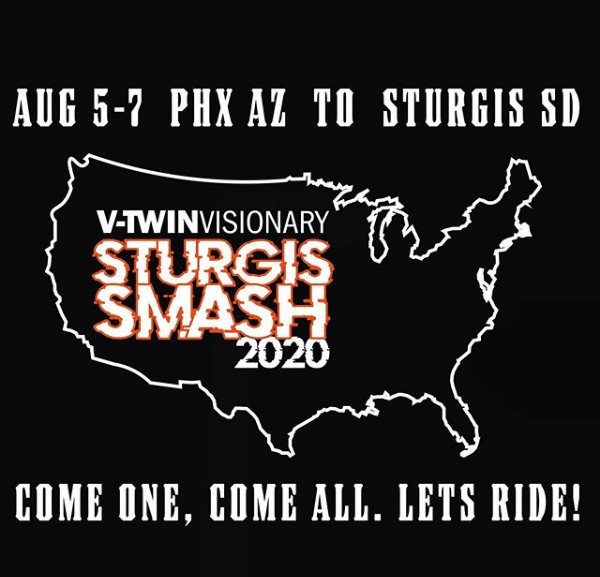 What's more, we're outfitting a new Harley-Davidson Softail with the upgrades to make the 1200-mile journey more enjoyable. Along the way, we will be showing how our partners' goods and products work in real time. You will get the scoop on what new products are working well for us while in the saddle and on the road to Sturgis.


Your 2020 Sturgis Smash Sponsors
Keep an eye out not just on our site but also on V-Twin Visionary's Instagram and Facebook pages for updates on what you can expect on the motorcycle ride.