Drag Specialties Indian Solo Seat
Drag Specialties seats made this Indian solo saddle narrow up front for better leg clearance to ground contact. Basically, it moves the rider back one inch and 1/2-inch lower compared to the factory seat. Features 3-inch tall back for support. Drag Specialties made the base from 3/16-inch thermoformed ABS for a perfect fit. Moreover, it comes with a carpeted bottom and rubber bumpers to protect the bike's paint. Molded polyurethane foam and a high-quality automotive-grade vinyl cover provide comfort and styling.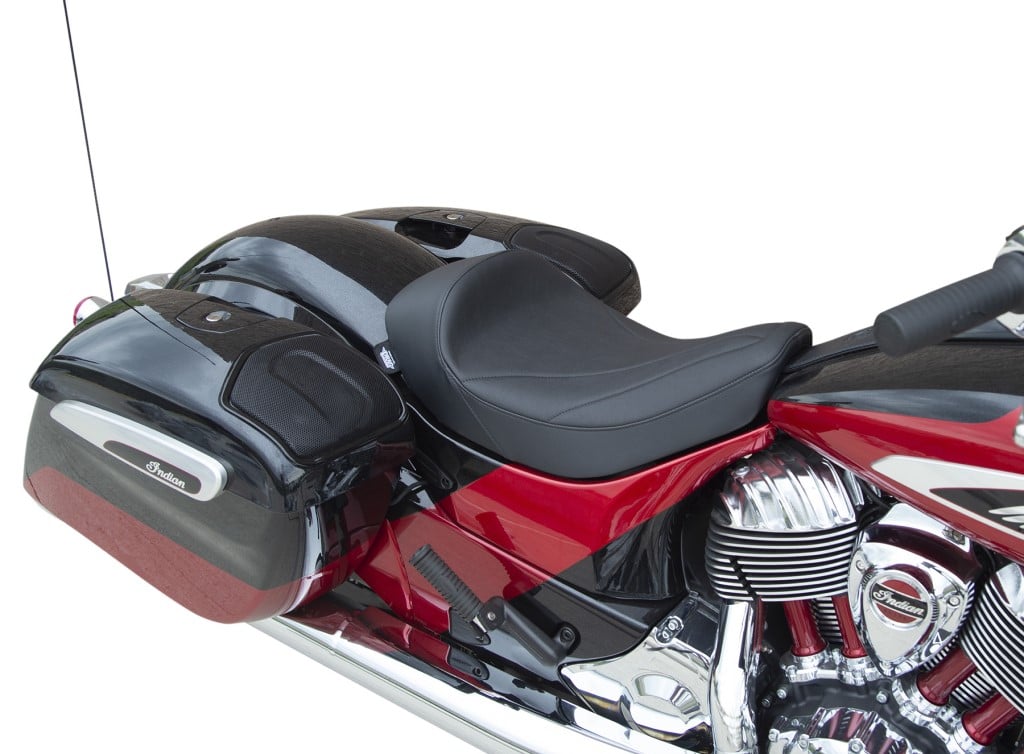 The seat comes in Smooth, Linear stitch with black thread or Double-Diamond stitch with black, silver or red thread. It measures 23 1/2 inches long overall. The seat fits a variety of 2014-21 models. See the website for specifics. All mounting hardware is included. Made in the U.S.A. The suggested retail is $299.95 – $339.95.
For more information, go here or contact your local Drag Specialties dealer.