Drag Specialties Laced Wheels
Drag Specialties Laced Wheels are a great replacement for your originals. These gloss black rims and steel hubs provide sharp contrast with the forty chrome spokes, giving your bike an eye-catching appeal.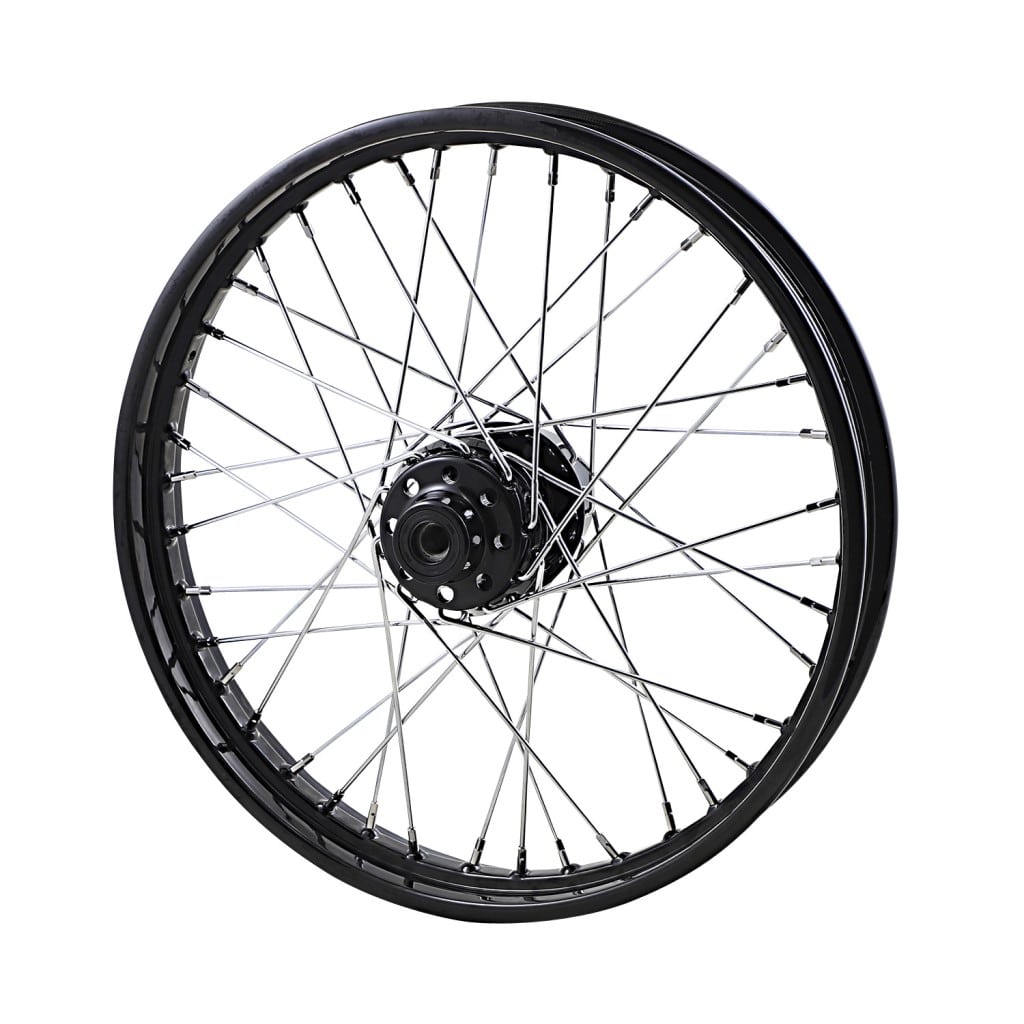 These wheels are for tube-type tires in both the CMV and SMV valve style. They also come fully assembled and trued with bearings installed and end play set. The CMV front wheel measures 21×2.15-inch and fits 84 to 96 FXST, 93 to 96 FXDWG, and 84 to 86 single-disc FXWG (replaces OEM #43671-84). The SMV rear wheel measures 16×3-inch and fits 86 to 96 FXST/ FLST, 86 to 94 FXR, and 91 to 96 FXD/ FXDWG (replaces OEM #40975-86). These wheels use OEM mounting hardware and are designed to use OEM style rotors, pulleys, and sprockets. Both wheels have a suggested retail price of $392.95.
For more information go to the motorcycle parts company's website or contact your Drag Specialties dealer.