Drag Specialties Replacement Laced Wheels
The Drag Specialties Replacement Laced Wheel uses OEM mounting hardware and is designed for OEM style rotors, pulleys and sprockets. This 40-spoke tube-type wheel features gloss black powdercoated steel rim chrome spokes and gloss black powdercoated steel hub.  The 16×3-inch wheel also comes fully assembled and trued with bearings installed and end play set. It's available for front/rear applications on Harley-Davidson 1973-84 FL models (repl. OEM #40908-81) with a suggested retail of $359.95.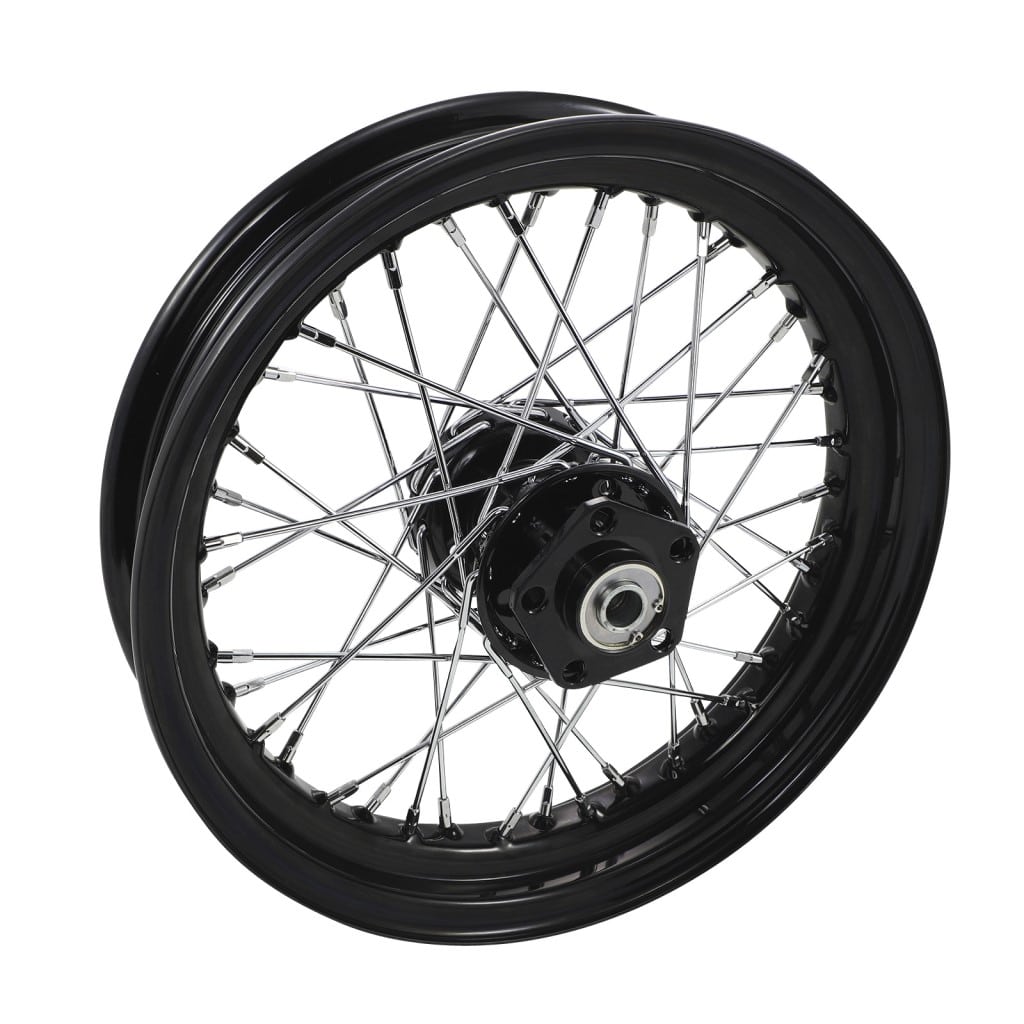 For more information go to the motorcycle parts company's website or contact your Drag Specialties dealer.