Drag Specialties Male-Mount Soft Ride Pegs
These new Drag Specialties footpegs are designed to increase rider comfort by absorbing vibrations. Their long-lasting neoprene rubber insert cleats have a hollow core and are mounted on a special chrome socket-head bolt.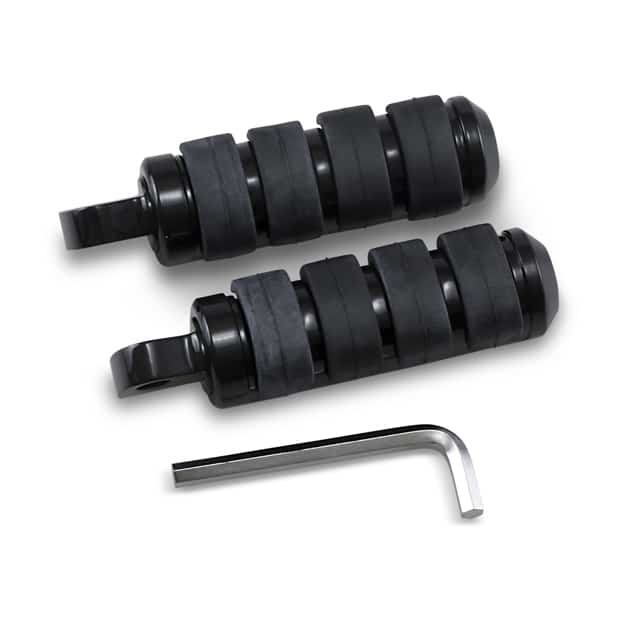 The footpegs are one of the company's latest offerings; they're available in black with a large or small diameter. Sold in pairs, you'll find out more by checking them out right here.