Espinoza's is more than just a leather vest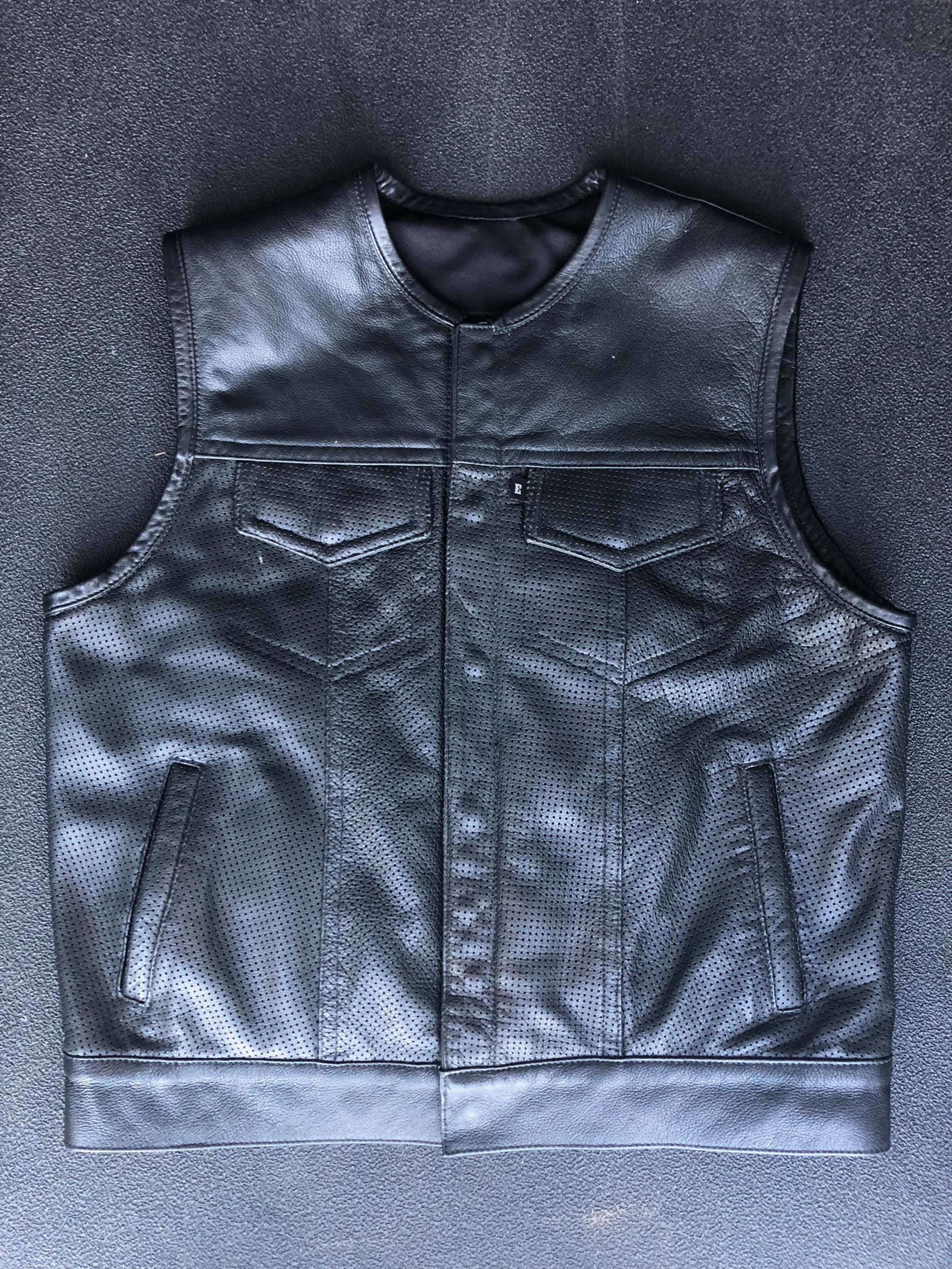 When was the last time you purchased something from a three-generation family of skilled American craftsman? Hell, when was the last time you purchased any sort of wearable that wasn't made overseas or through some sort of shady-assed NAFTA deal? If you buy leather apparel from Espinoza's , you get real-deal artisans making sure that your hard earned money is going to be spent on a quality garment that should last you a lifetime.
The Espinoza family has been making Jackets, Vests and other motorcycle gear for well over 40 years. The whole deal started in 1971 when Gilberto Espinoza, who was a meat cutter, started making leather goods after a farming industry strike. After having a small booth at the famed LaMirada Swapmeet making wristbands, and other trinkets, they started making jackets and vests. After a few hard years getting the business going, the family opened up in the location they are still in to this very day in Rosemead, Ca.
The deal with Espinoza's is this. They are a true custom tailor for bikers. No matter what the fit you need and the style you want, the Espinoza's crew can and will get you what you want. No more, no less. The family does it day in and day out with a friendly attitude as well as a style and class all their own. And that's what makes them such an anomaly in the current face of business. We hope more families and businesses in all sorts of industries take note of what the Espinoza family has achieved and model themselves after what Gilberto, Joe, Gilbert Jr, Eric, and Gilbert III have done to both feed their family and give the people what they want.
I have had this vest for years. It was made for me by the family and I wear it with pride. It fits better than any cut I have worn to this date. The outer leather and inner liner of the vest has aged like a fine wine and it both looks and feels better once it has been broken in. Every seam stitch of this vest is still intact and when I lose a few pounds, Eric and the crew always urge me to come back and get it re-fitted so its not flapping around in the breeze. Yet just one more way Espinoza's cares about their garments and customers.
To see the full line of Espinoza's gear or to swing by the shop to make an appointment to get fitted, hit them up online at: espinozasleather.com